Host Your Event at the CAC
The Contemporary Arts Center is New Orleans' premiere venue for memorable events and celebrations. Designed by award-winning firm Eskew, Dumez and Ripple, the CAC features historic turn-of-the-century warehouses, an expansive atrium, galleries and a variety of modern indoor spaces for corporate and convention events, cocktail receptions, weddings, social events, filming and more. The CAC offers attractive spaces to fit your event needs with modern aesthetics and endless possibilities.

Submit an inquiry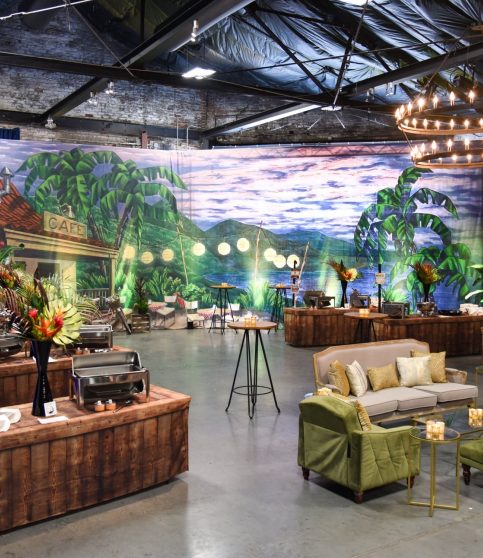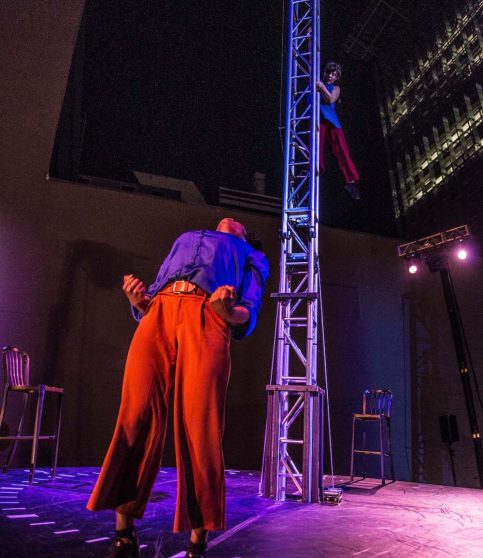 Corporate & Convention
The CAC is an iconic venue that offers award-winning architecture, industrial design and a variety of event spaces for corporate and convention gatherings.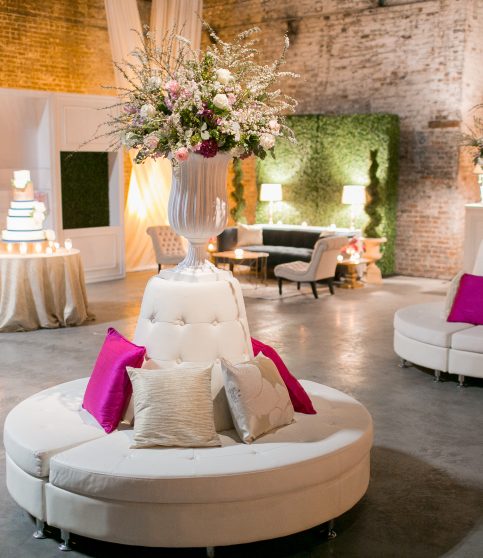 Weddings
For couples who want to manifest their dream wedding, the CAC's downtown venue is a perfect choice for engagement parties, rehearsal dinners, wedding ceremonies or receptions.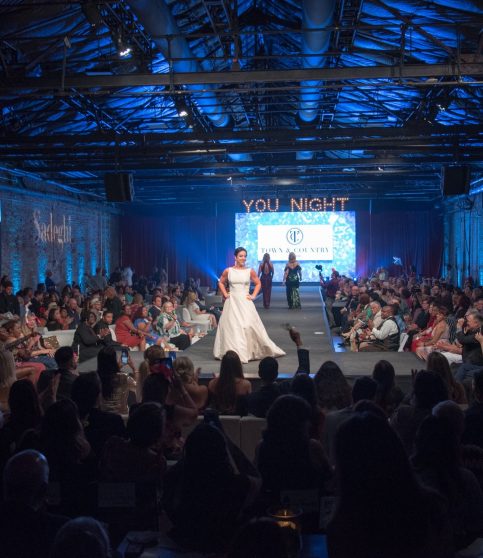 Social Events
In a city of celebrations, the CAC is a distinctive New Orleans destination for once in a lifetime event celebrations.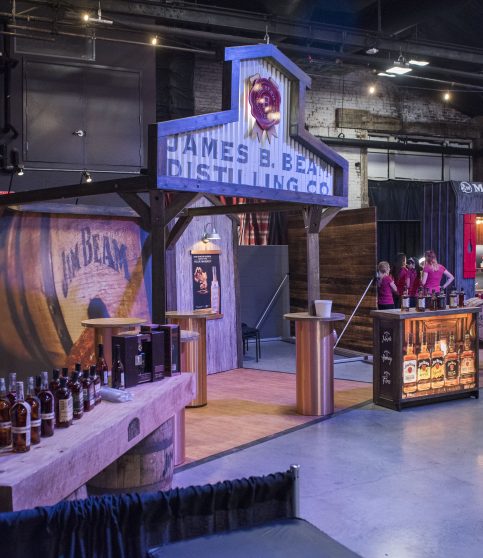 Marquee Events
The CAC is an ideal location for multi-platform experiential events and expos that provide immersive brand exposure for global audiences.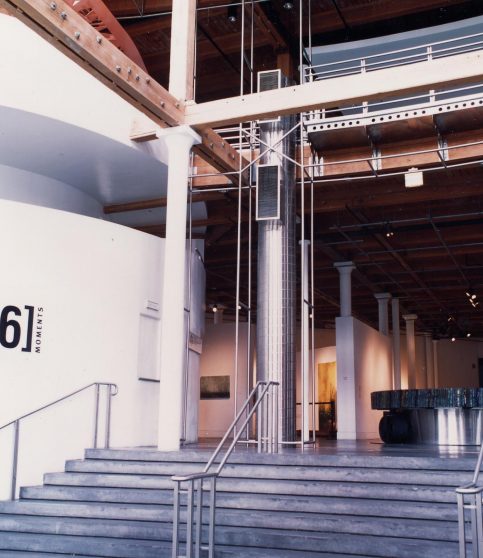 Filming
The CAC's central downtown location and array of adaptable spaces, make it an ideal site for feature film productions, commercials, television programs, and photo shoots.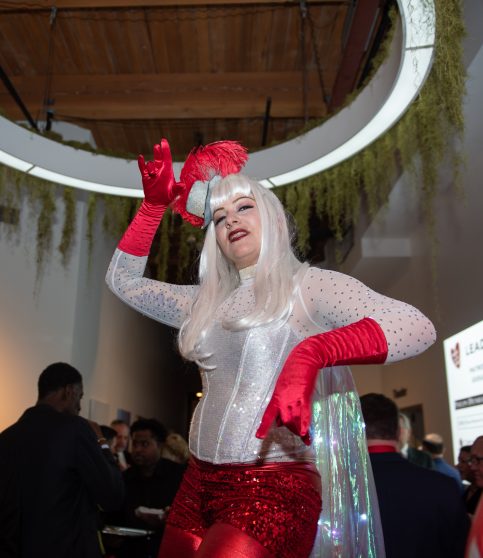 Don't See Your Event?
Share your vision and our team will help you craft the ultimate genre-defying experience for you and your guests.
Contact us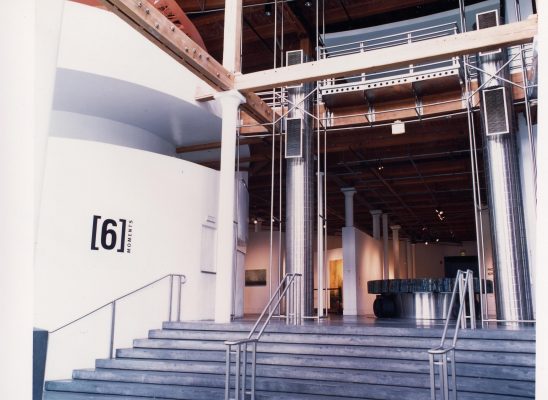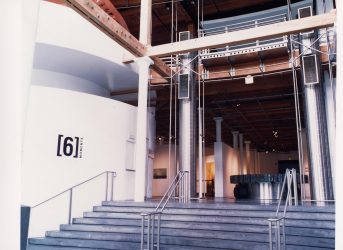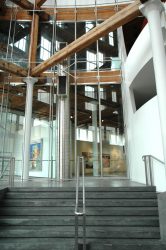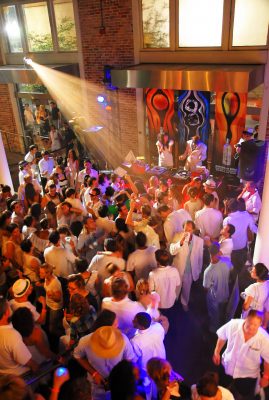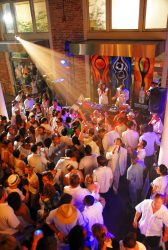 The CAC's ground floor Atrium welcomes guests with spectacular views that reveal the historic bones turn-of-the century building. Cypress beams anchored with modern steel finishes draw the eyes up five floors. The glass-enclosed Atrium is a dramatic backdrop for cocktail receptions, corporate gatherings or social events.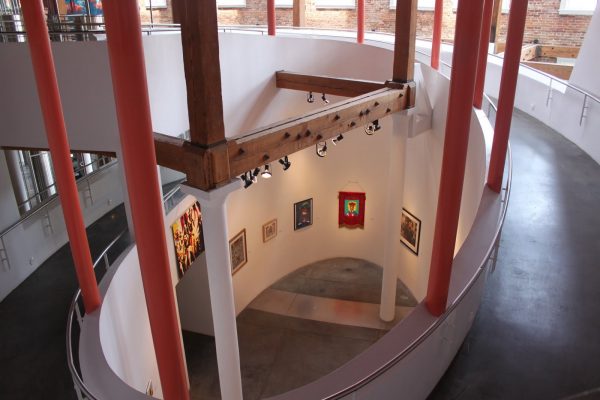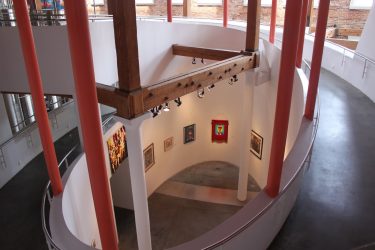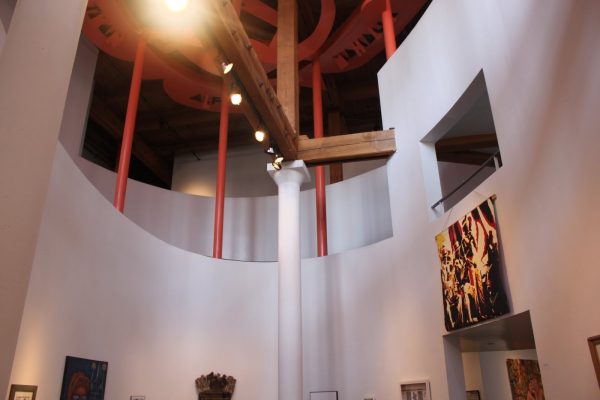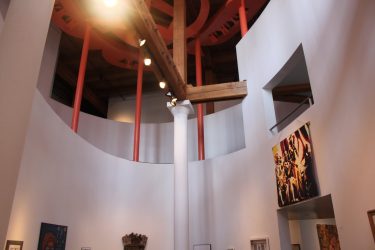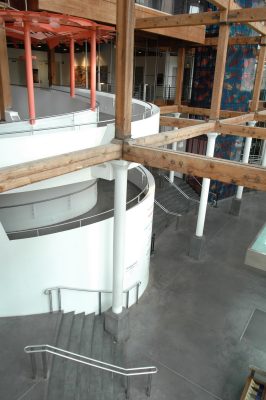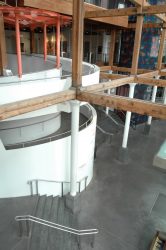 An ode to the Guggenheim's famed circular walkway, the CAC's Oval Gallery and circular ramp beckon art lovers to the 2nd floor foyer, galleries, rehearsal hall, and office spaces. The Ramp and 2nd floor foyer are perfect for networking events, product launches, and cocktail receptions.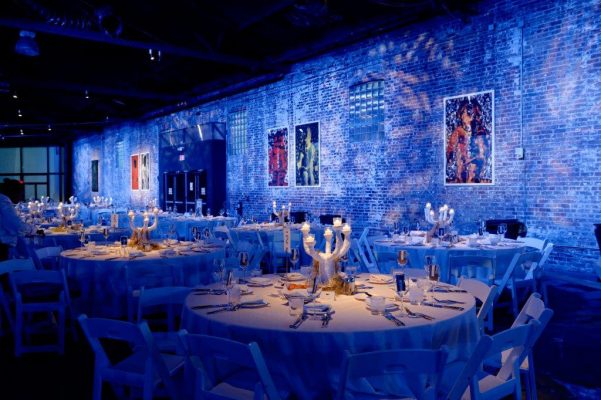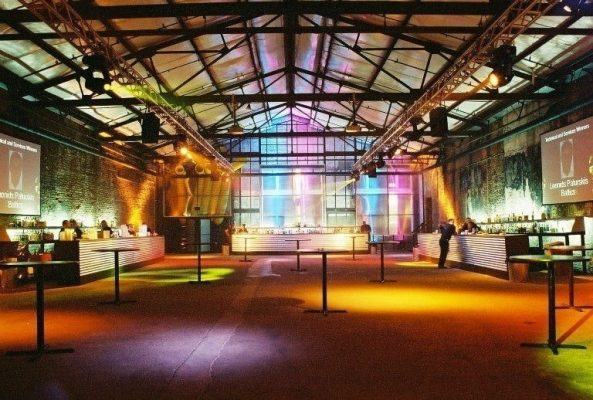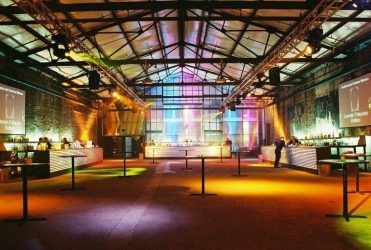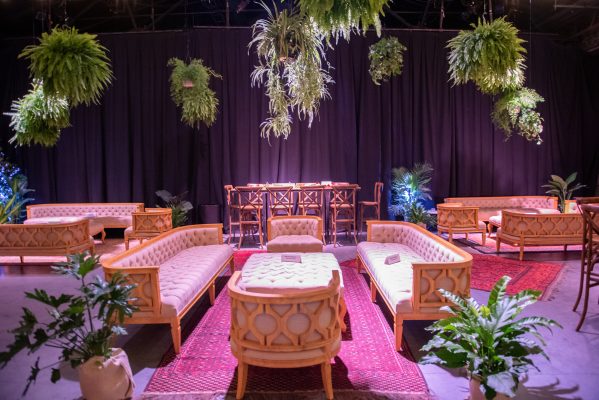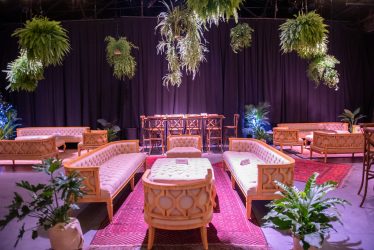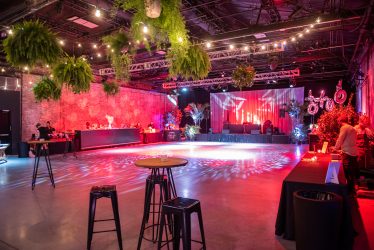 The CAC warehouses offer limitless possibilities for producers and planners of large corporate events, weddings, expos, live performances and public-facing marquee events.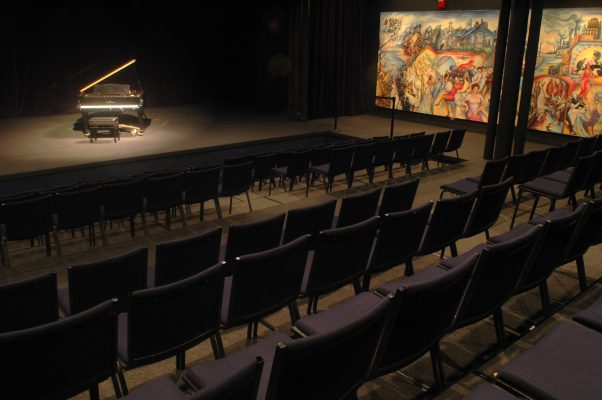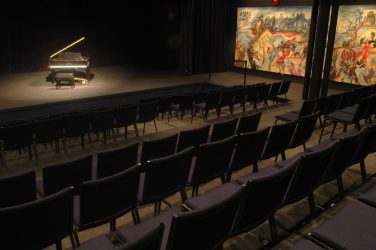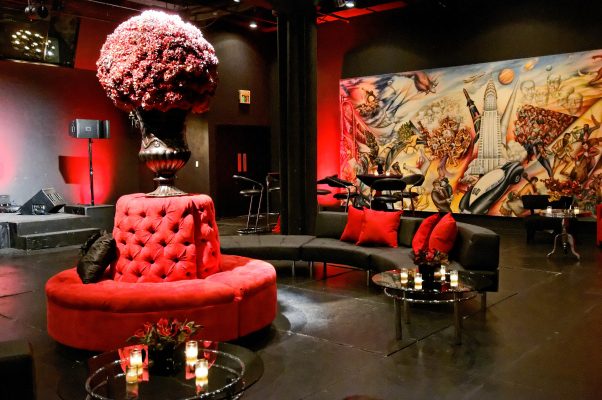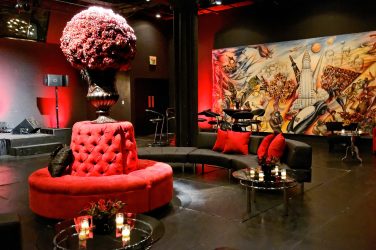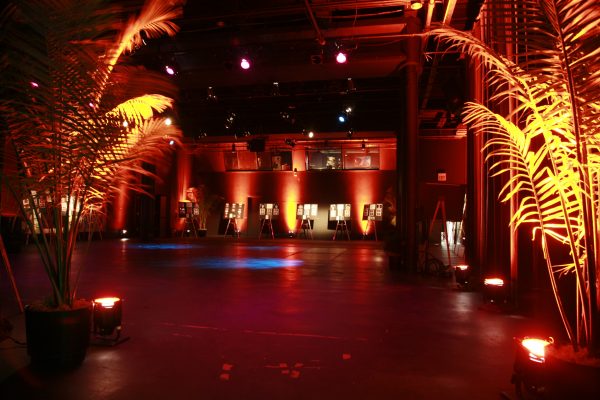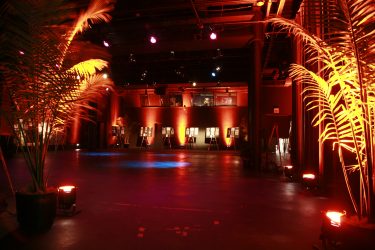 The CAC Black Box Theater is an ideal venue for presentations, keynote addresses, product launches, panels, films, performances, pre and post-event gatherings and more.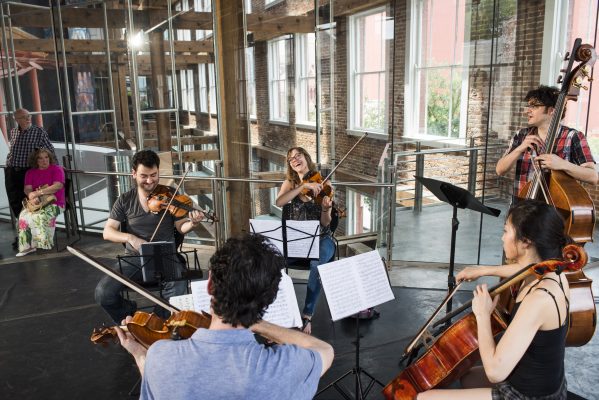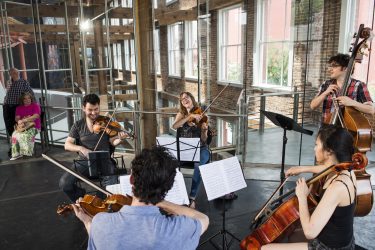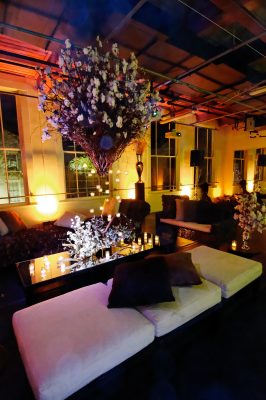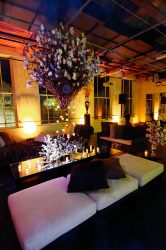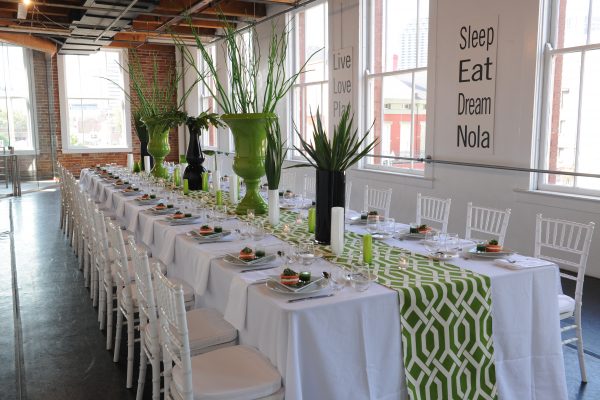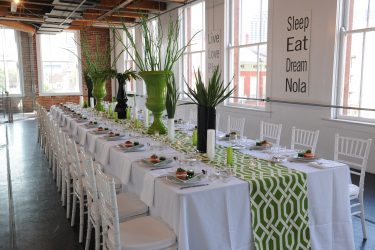 The CAC's beautiful mirrored and sun-lit Rehearsal Hall space offers an open floor plan for intimate cocktail receptions, rehearsal dinners, and brand pop-ups. Its mirrored walls, wooden floor, and excellent acoustics also make the space ideal for dance or music rehearsing, workshops, and more.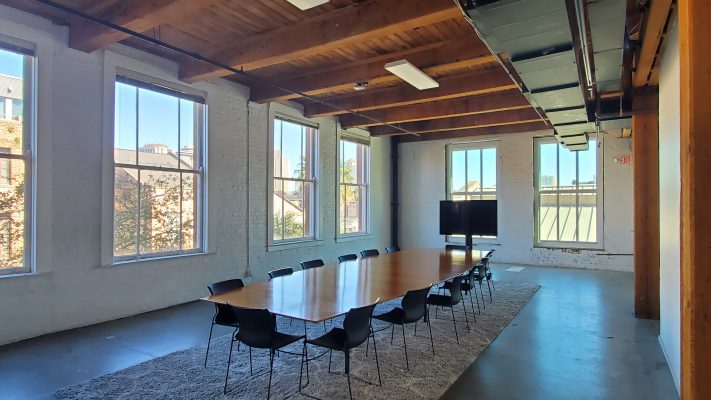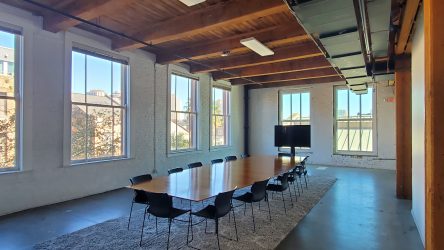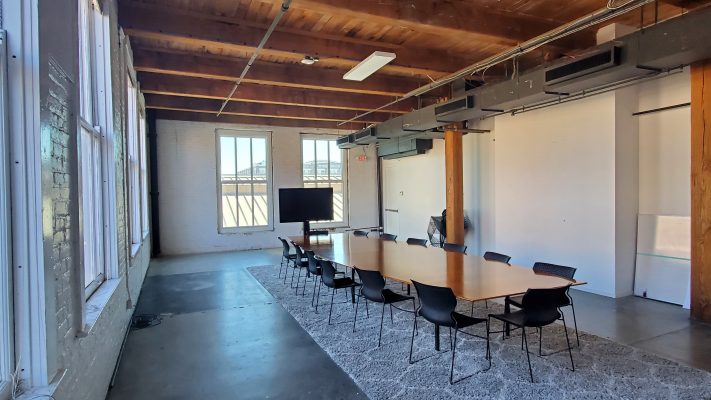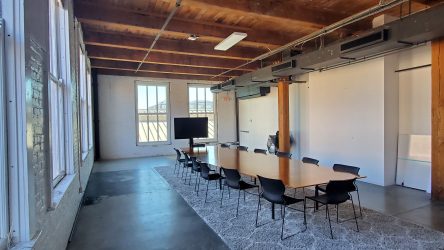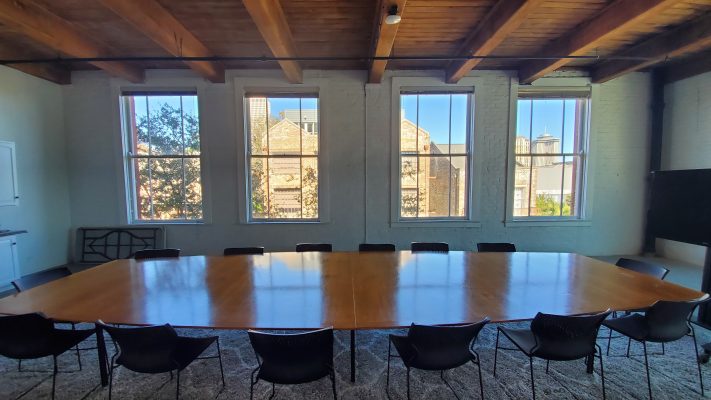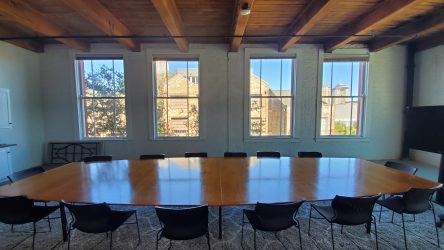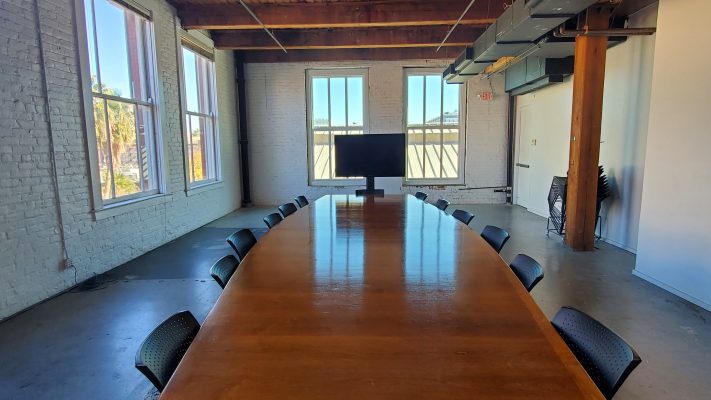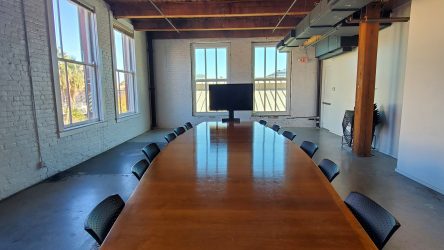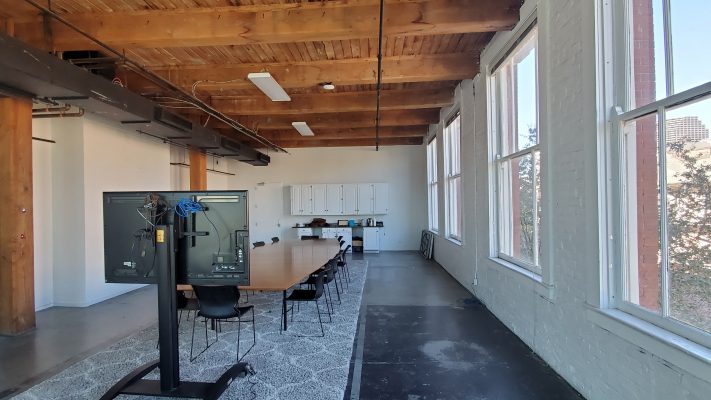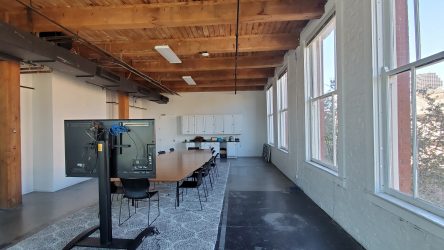 Perfect for small meetings, presentations, workshops, hybrid & virtual meetings, the CAC's Board Room is a bright, beautiful, window-framed room that is an ideal location for an off-site team-building meetings, workshops, break-out sessions, presentations, and more.
How do I request information about a CAC event rental?
What are the rates for an event?
Rental fees are quoted upon request. Proceeds help the CAC fulfill its mission to present, produce and promote the art of our time.
How can I hold a space for an event? Is a deposit required? Is my deposit refundable?
Space will be held upon the signing of a facility rental agreement at which point in time a deposit is required. The balance of the Charges must be received by the CAC no later than ten (10) business days prior to the scheduled date of the event. If the Agreement is executed within 30 days of the scheduled date of the event, full pre-payment shall be due at time of contract signing.
Will I be required to sign a contract and supply insurance?
All clients will be required to sign and comply with our standard facility rental agreement. Levels of insurance will need to be obtained depending upon the nature of the event.
Do you have any exclusive vendors?
Yes, the CAC has a preferred list of vendors. Please request this list when submitting your inquiry form.
Do you have tables and chairs?
No, the CAC does not offer rentals, including tables and chairs, but our team can certainly recommend vendors to contact.
I am artist in need of rehearsal space or venue support. How do I learn more?
The CAC is proud to provide space to local artists developing and producing exciting new work. To request venue or rehearsal space, contact us here.