re:FRAME: Every Body Dance Now (Day Three)
Presented by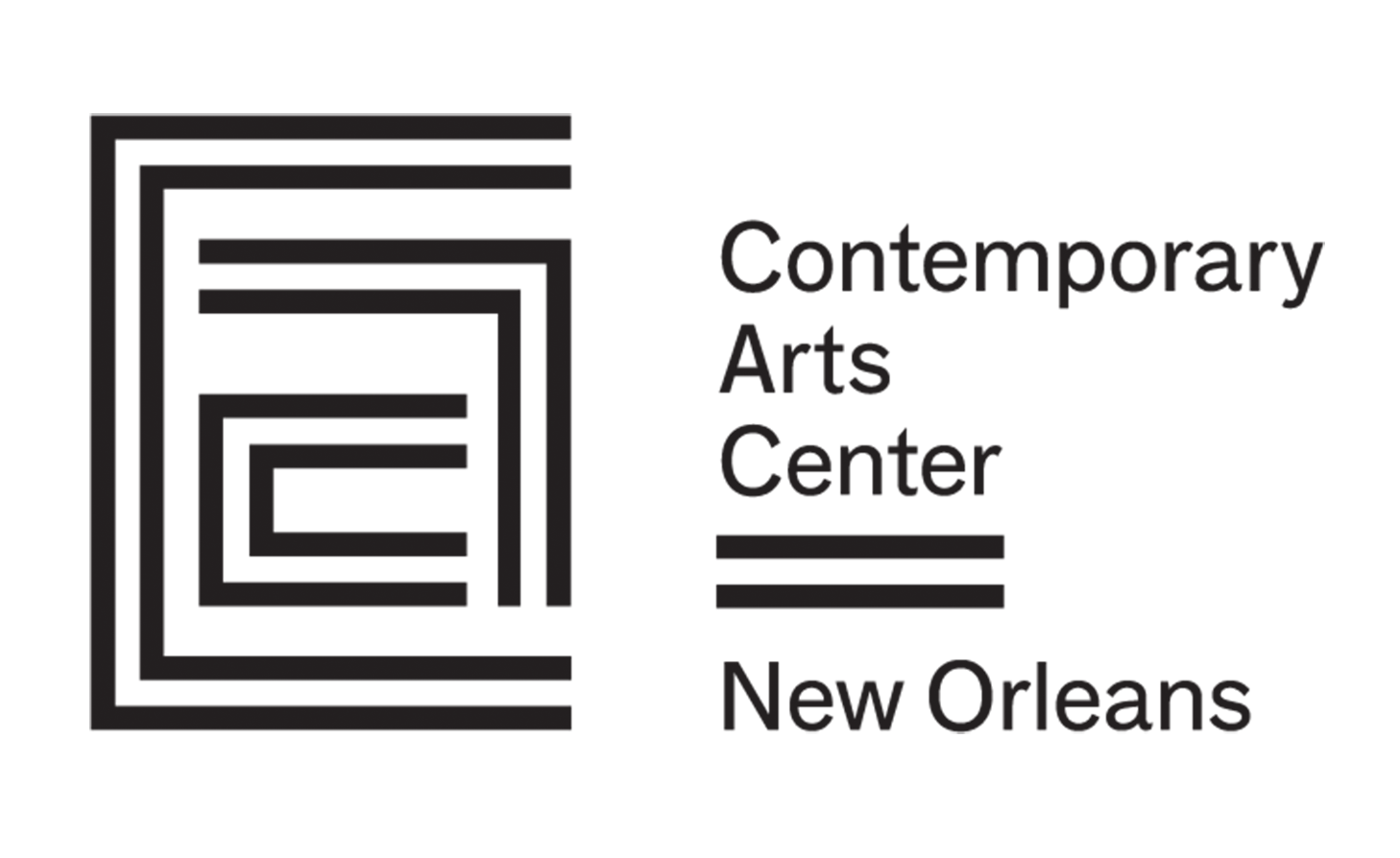 Contemporary Arts Center, New Orleans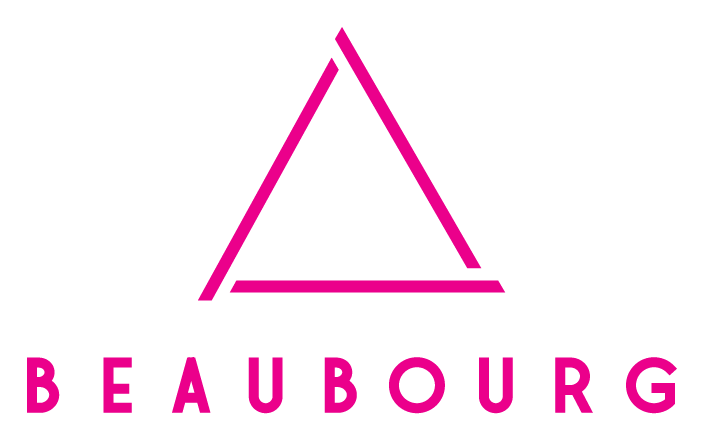 Beaubourg Theatre

re:FRAME Dance Collective
New Orleans' re:FRAME dance cohort invites dance-lovers and newcomers alike to Every Body Dance Now, a three-day dance festival featuring dynamic workshops and community conversations for all levels, exploring the expression of our bodies and their creative potential to examine the society we live in. Every Body Dance Now is hosted by the CAC and Beaubourg Theatre, with events taking place across both spaces.
Admission is free and open to the public, with RSVP recommended. Explore the Festival's Day Three events and register, below.
Dates
Venue
CAC Rehearsal Hall, The Beaubourg Theatre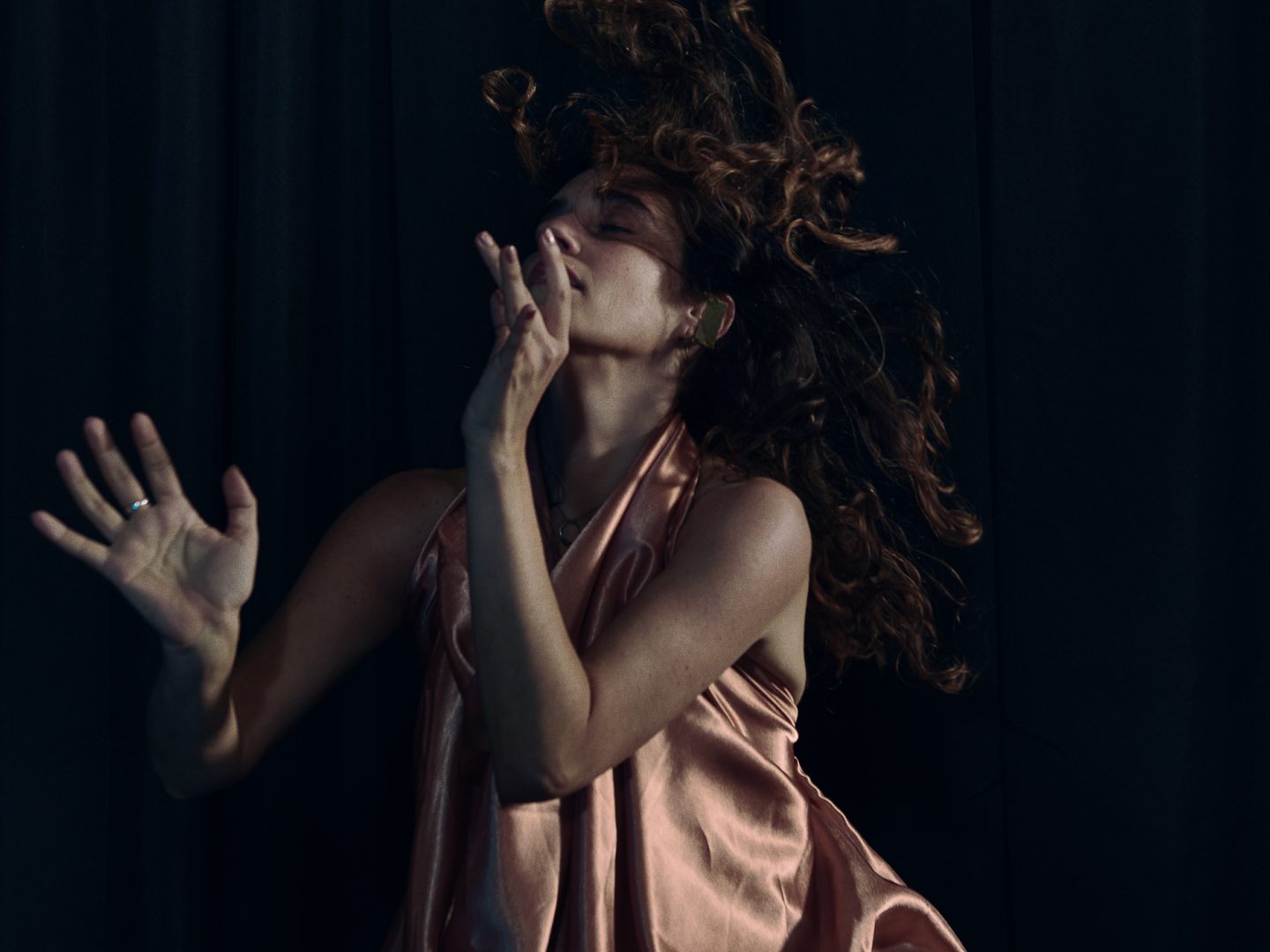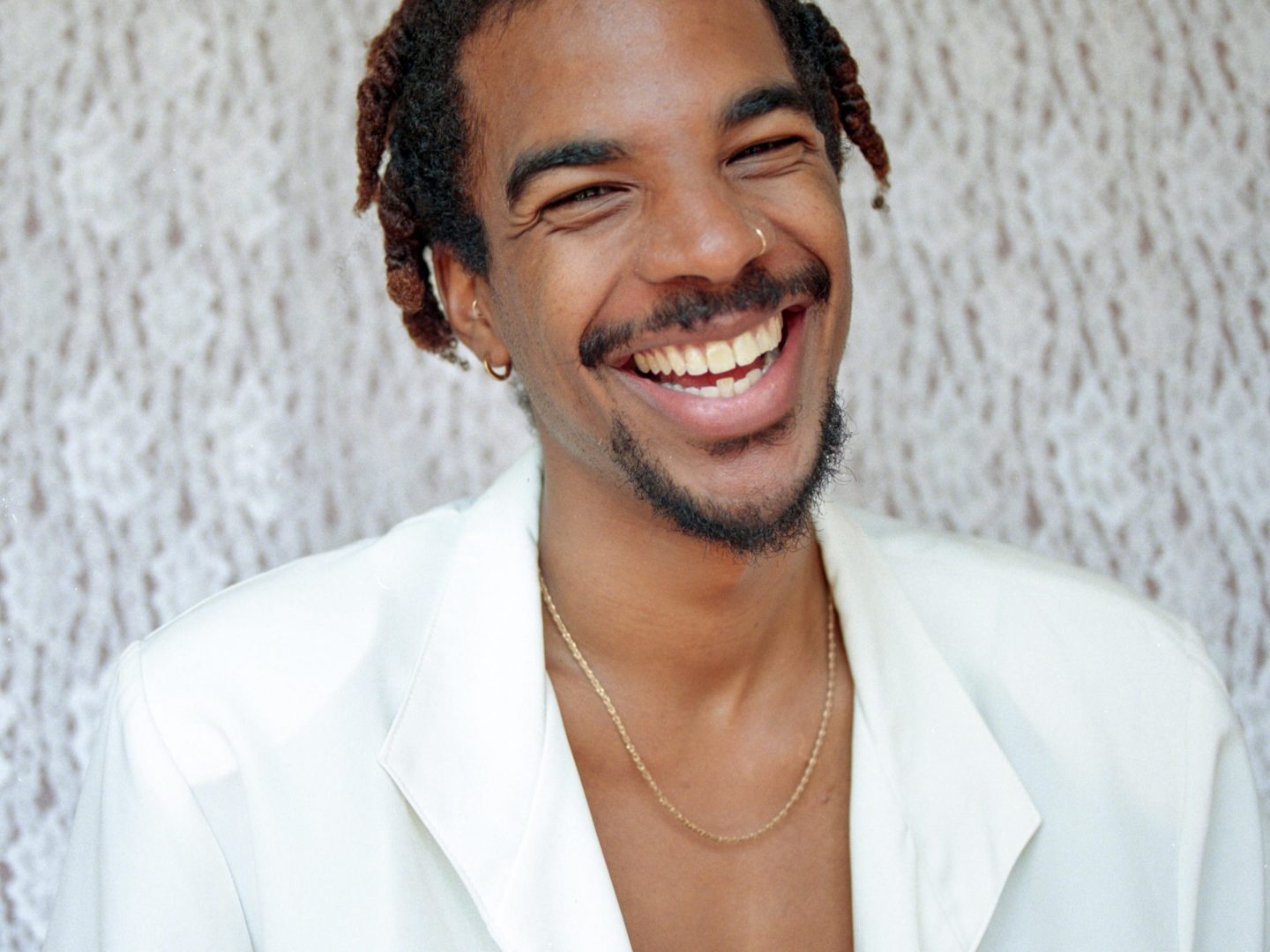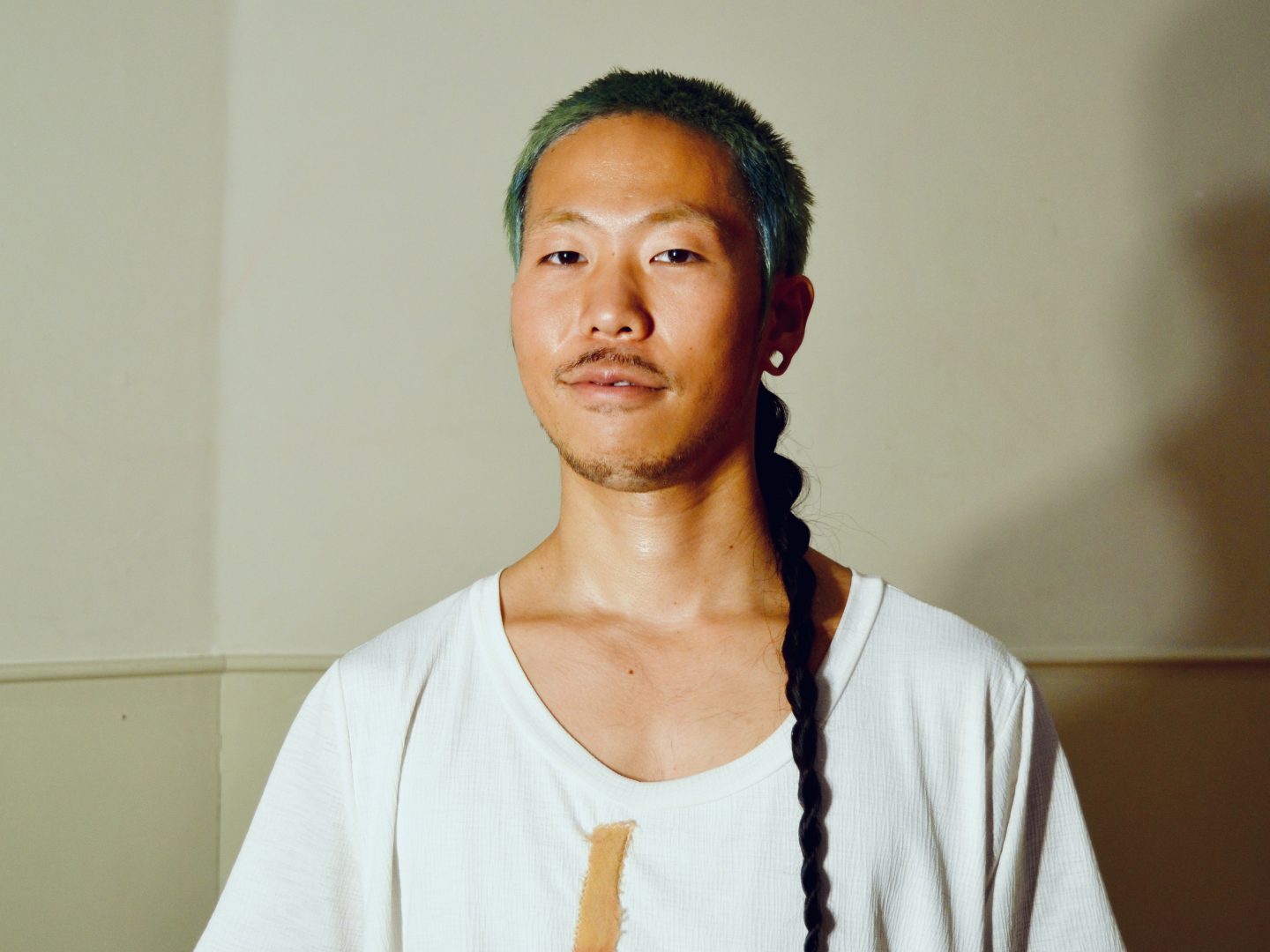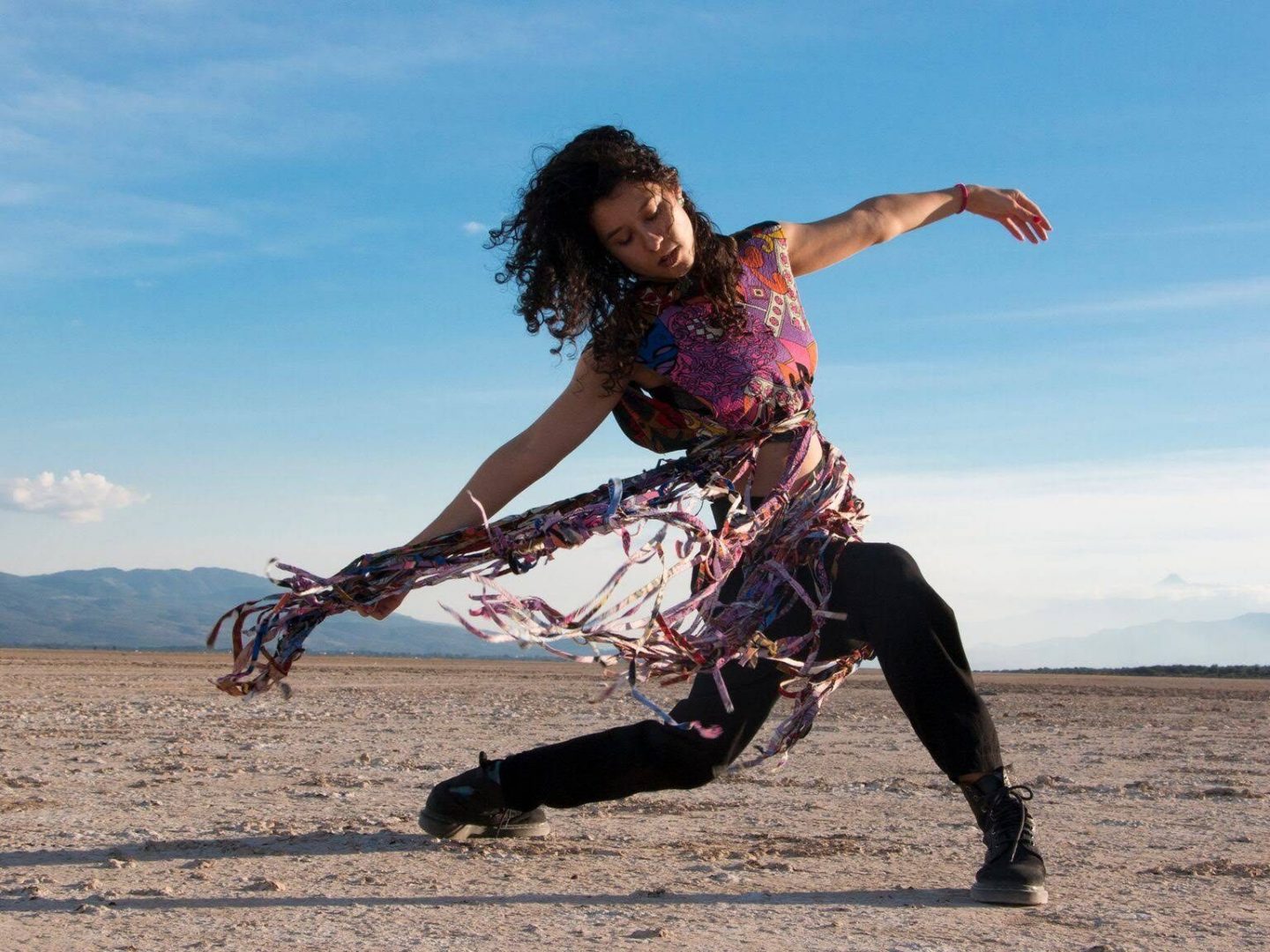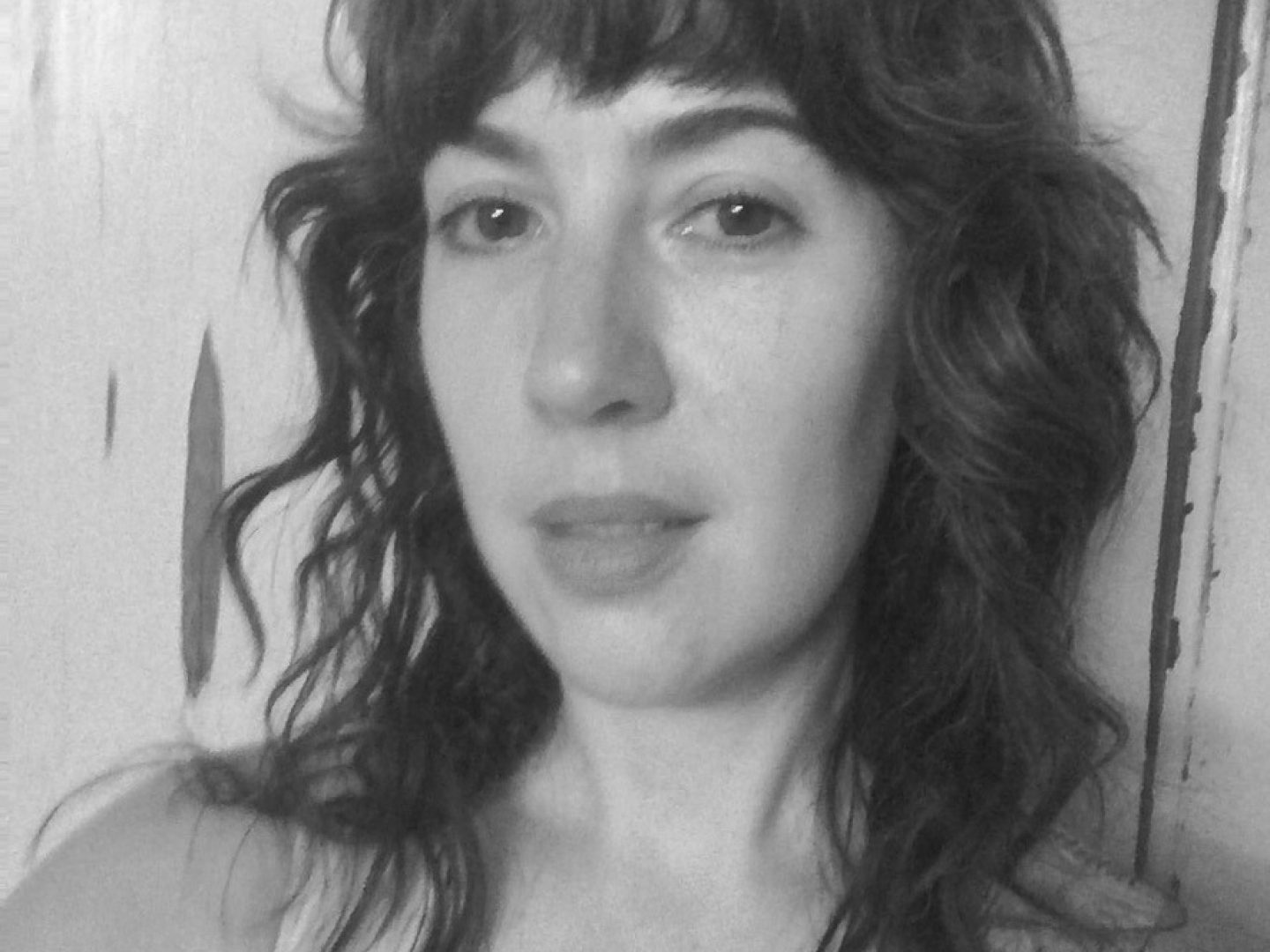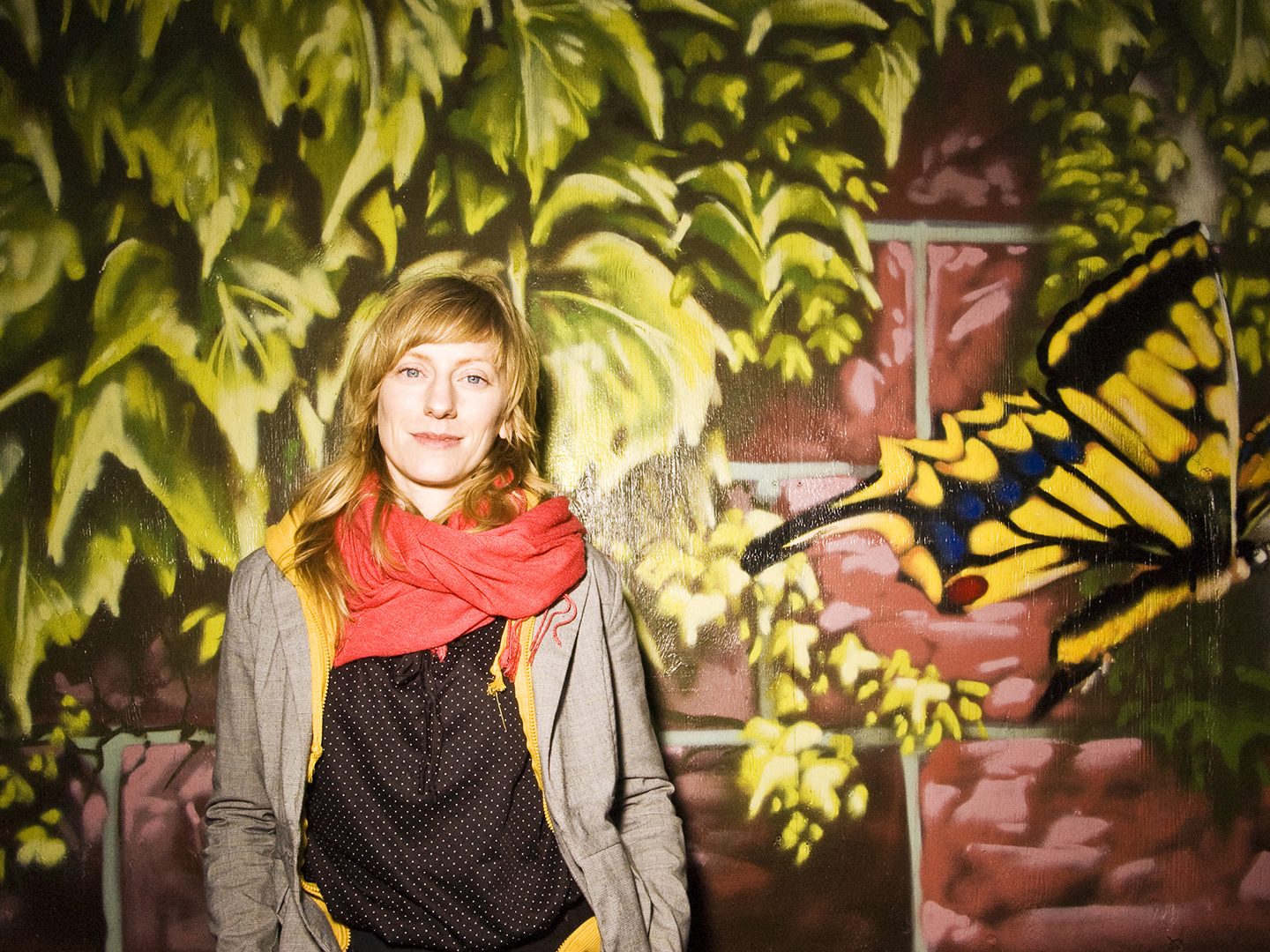 re:FRAME is a movement-research collective of six dance-makers exploring alternative systems for cultivating artistic community, exchange, and sustainability. Rehearsing in residence at the CAC since 2020, re:FRAME is currently developing five evening-length solo works for joint presentation at the CAC. The re:FRAME cohort is comprised of Shannon Stewart, Ryuta Iwashita, Ann Glaviano, Meryl Murman, Yanina Orellana, and Jeremy Guyton.
"SoundBody" Workshop with Meryl Murman and Yanina Orellana (11 am)
11 am to 1 pm | CAC Rehearsal Hall

Open to all levels and ages

RSVP to this event

This workshop explores integrating the voice and movement through a holistic and full body approach. Emphasis is placed on the spine through the Bio Dynamic Method IRLPA AlmaKalma to more deeply integrate the physical, sound and emotional body. The Bio Dynamic Method created by Yiannis Mitru is also a somatic form of trauma release therapy. The workshop weaves this and other healing methodologies with a range of embodied vocal techniques from Jerzy Grotowski, to Meredith Monk, to folkloric traditions from different cultures with somatic movement to offer a taste into unique approaches for deepening the connection of voice, body and subconscious. Meryl Murman studies the Bio Dynamic Method through IRLPA AlmaKalma. She integrates the method into her practice, teaching, and rehearsal processes along with a variety of voice, movement and somatic techniques. Yanina Orellana is a Somatic Movement Educator and Therapist by the EastWest Somatics Institute. She integrates this knowledge with her contemporary dance training. This workshop shares some of the techniques Meryl and Yanina have woven together from their shared and individual practices in their process for The CASSANDRA Project.
"Ancestral Body (SOTAI) through Non-US Born/Raised Lens" with Ryuta Iwashita (1:30 pm)
1:30 to 3:30 pm | CAC Rehearsal Hall
For all levels, BIPOC (Black, Indigenous, and People of Color) attendees only. If you do not identify yourself as BIPOC, please refrain from participating in this workshop. We appreciate your understanding and respect to this structure.
RSVP to this event

As a Japanese community organizer and artist living in the deep South, Ryuta Iwashita invites your tenderness and vulnerability to deepen your understanding of the ancestral bodies which are often diluted and disembodied in the Western, Individualistic approach of decision-making, communication, and artistic practices. The workshop will be 2 hours long and is open for those who are curious to tap into their ancestral bodies whether having experience in movement/dance or not. In this workshop, Ryuta focuses on three I's: intuition, improvisation, and intersectionality, which are their primary tools to create their current work. They believe that those tools can cultivate your grounding soil to show up to your community with more ease and spaciousness.
"Taking Stock of our Losses, Plotting our Futures" facilitated by Jeremy Guyton (4 pm)
4 to 5 pm | Mr. Wolf Cafe at the CAC

RSVP to this event

This conversation is for anyone who has been a caregiver or witnessed the process of caregiving. How do we as caregivers pour into ourselves while continuing to care for our loved ones? What new visions of community care are necessary to honor our elders with the support and resources they deserve in their later years of life? We will employ story circles a la Junebug Productions and John O'Neal to spark conversation. Ideally, another facilitator will co-navigate this conversation with me.
"The Body, Healing, and Systems of Power" with Meryl Murman and Yanina Orellana and Panelists (5 pm)
5 to 6 pm | Mr. Wolf Cafe at the CAC

RSVP to this event

Featuring Panelists: Lakeesha Harris ( Old Pro News Host of The Old Pro Podcast), Amanda Sanfilippo (Full Spectrum Sex Educator), Jennifer Pagan (Performance Artist/Restorative Approaches Facilitator)

This conversation examines the legacy of systemic societal conditioning that causes us to fear our bodies; their strength, weakness, mortality, and sexuality, and how this conditioning inhibits our health and the collective healing necessary to address societal trauma, particularly around gender discrimination and violence. Somatophobia (fear of the body) has been exacerbated during the COVID 19 global pandemic, and simultaneously domestic abuse cases have risen dramatically world wide. Through a feminist lens this conversation will engage panelists from the community who work in fields of sexual education, crisis resolution, therapy and activism to discuss how fear of the body perpetuates inequality and trauma, and how addressing fear of the body with the body - specifically embodiment, pleasure, and care - provide pathways for individual and collective transformative healing practices and liberation processes.
Lakeesha Harris is an unapologetic Black Feminist, Abolitionist, and Host of Old Pro News Podcast. As the former Director of Reproductive Health and Justice at Women With A Vision, . in New Orleans, Louisiana and second generation former sex worker, she helped strategize and organize the first sex worker led Deep South Decriminalization campaign, producing one of the first comprehensive state bills in the U.S. to Decriminalize Sex Work. Lakeesha was celebrated by Bitch Media in 2020 among its Bitch 50 Activist for her work to maintain abortion access in Louisiana and nationwide. Her 20 plus years as a Reproductive Justice leader have produced two RJ Amicus Briefs that were presented to The Supreme Court on behalf of abortion access, one currently being considered in the Dobbs V. Jackson Women's Health Organization. During her time in the Midwaset Lakeesha was an organizer, Health Educator, and Insemination Coordinator providing comprehensive care to sex workers, women, trans people, and GNC folx at one of the last remaining feminist Health centers in the United States, Chicago Women's Health Center. Lakeesha's essays, interviews, and critical work has been featured on Democracy Now, The Advocate, and Rewire News just to name a few.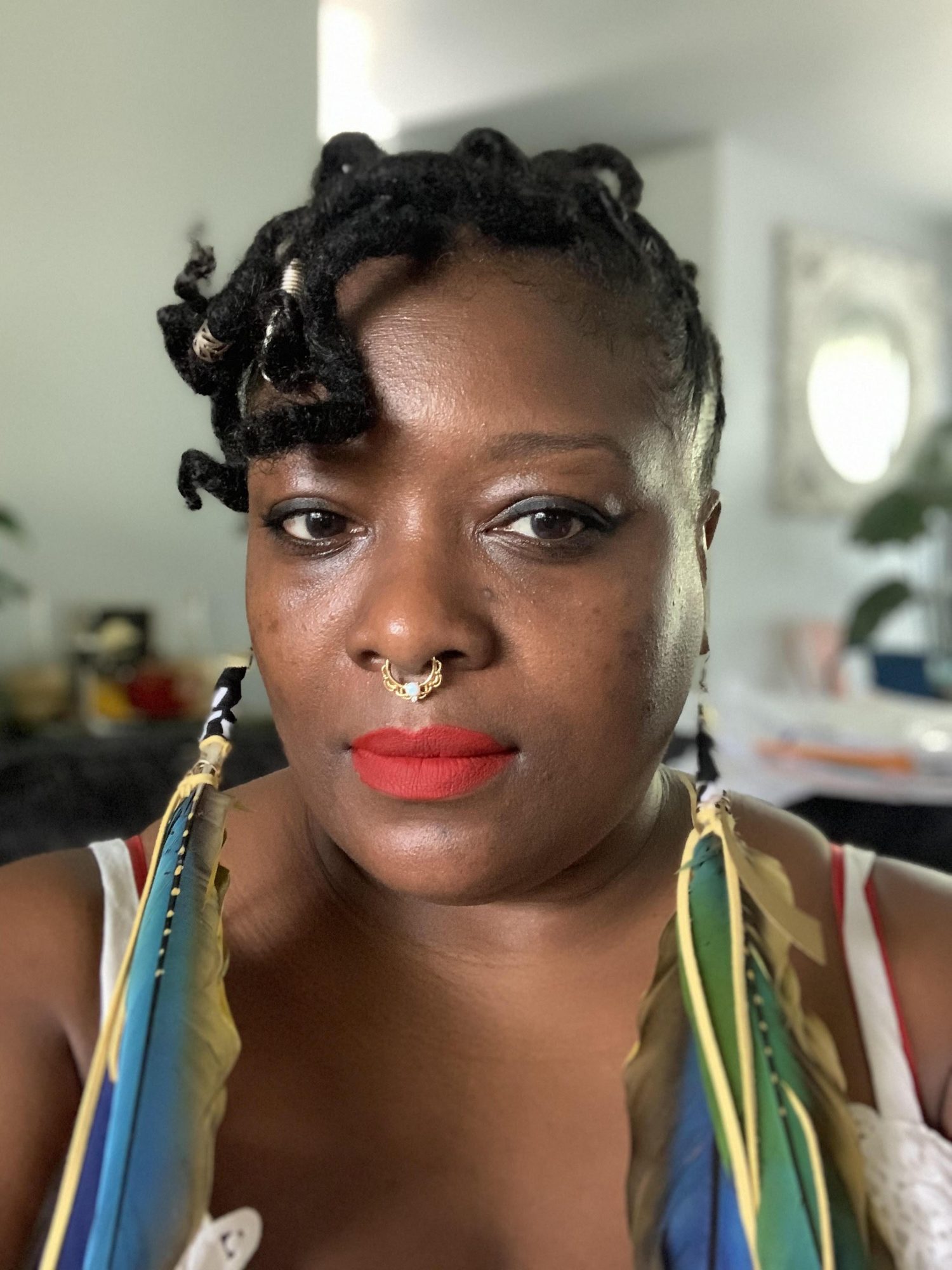 Amanda Sanfilippo identifies as a queer sex positive reproductive justice worker and educator. She has a degree in environmental studies and is a practicing full spectrum doula with two certifications as well as supplementary training in postpartum, home birth, and abortion. She works within her LGBTQI community as a support for sexual and reproductive health and pleasure. She's been a board member of NOARHP with the medical students of Tulane and LSU, designing and implementing a comprehensive reproductive and sexual education curriculum in New Orleans, and teaches comprehensive adult sexual education at the Beaubourg Free School. She is a certified community herbalist and implements herbal knowledge as a health provider and educator. Amanda recently collaborated with the CASSANDRA project in Thessaloniki Greece where she facilitated comprehensive sexual health education for adult women and designed a massive installation "Serpent of Sexual Healing and Self Discovering" at the Thessaloniki Folk Art Museum. She is a longtime performance and visual artist often incorporating ritual and ecological awareness into her work.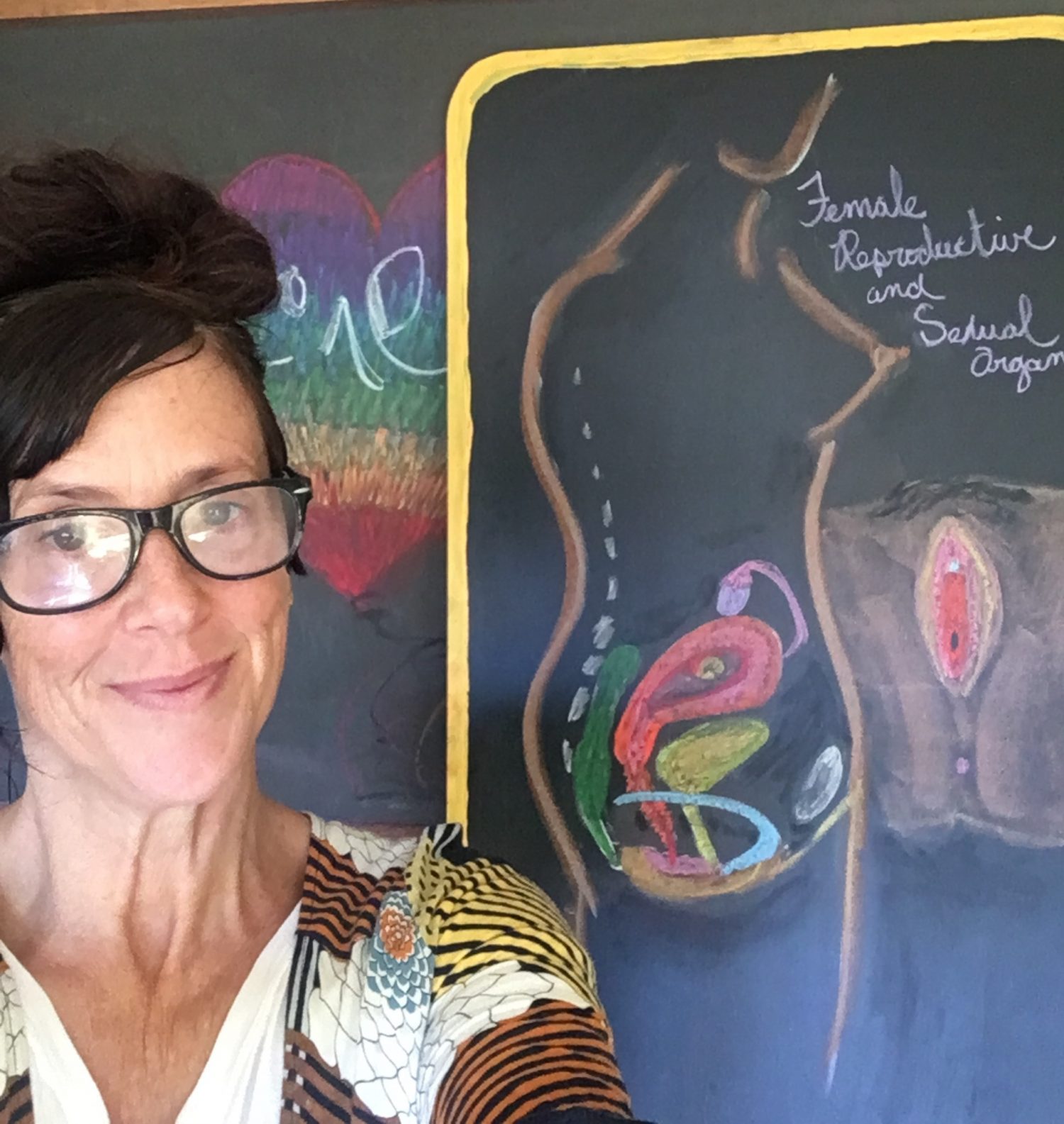 "Down Memory Lane: A Free Style Lab" with Jeremy Guyton (7 pm)
7 to 9:30 pm | Beaubourg Theatre | All levels

RSVP to this event

This is a multidisciplinary workshop so all movement traditions and other creative practices (musicians, writers, theatre makers, visual artists, etc.) are welcome. This workshop is a meditation on memory – we will call in our personal, communal, ancestral, generational, and universal histories, locating their lineages in our bodies and charting them out like stars in the galaxy. We are literally stardust; our flesh comprised of the flecks of dust from explosions of stars eons ago. This workshop traces lines from when the dust settled on earth to the infinite possibilities of blueprints for the future. We will document our stories through free//writes, story circles, movement prompts, and choreographic development. In this workshop, we journey toward healing and liberation, considering: the physical rebuilding of strength after loss and the aids and adaptations that come with; the emotional and spiritual healing of relationships during this time of solitude and introspection; and, the intergenerational reconciliation necessary as our cities burn and the holes in the histories we've been taught attempt to swallow us all.
Closing Celebration with re:FRAME (10 pm)
10 pm to Midnight | Beaubourg Theatre

RSVP to this event

Join re:FRAME in celebrating the end of the re:FRAME Community Dance Festival at Beaubourg Theatre.
About The Beaubourg Theatre
The Beaubourg Theatre is a public arts space and arts organization that fosters creative projects, hosts engaging performances, presents new works in the live arts, and offers a range of educational opportunities.

Beaubourg is a site for encounters with art and communities. In various contexts of meeting, we facilitate a range of knowledge sharing between individuals. We believe in art as a means of individual and social transformation. We keep an open door for artists to develop and present work that is personal and imaginative. Our goal is to strengthen existing communities and create new ones by offering opportunities for artistic experimentation as well as engaged dialogue and learning.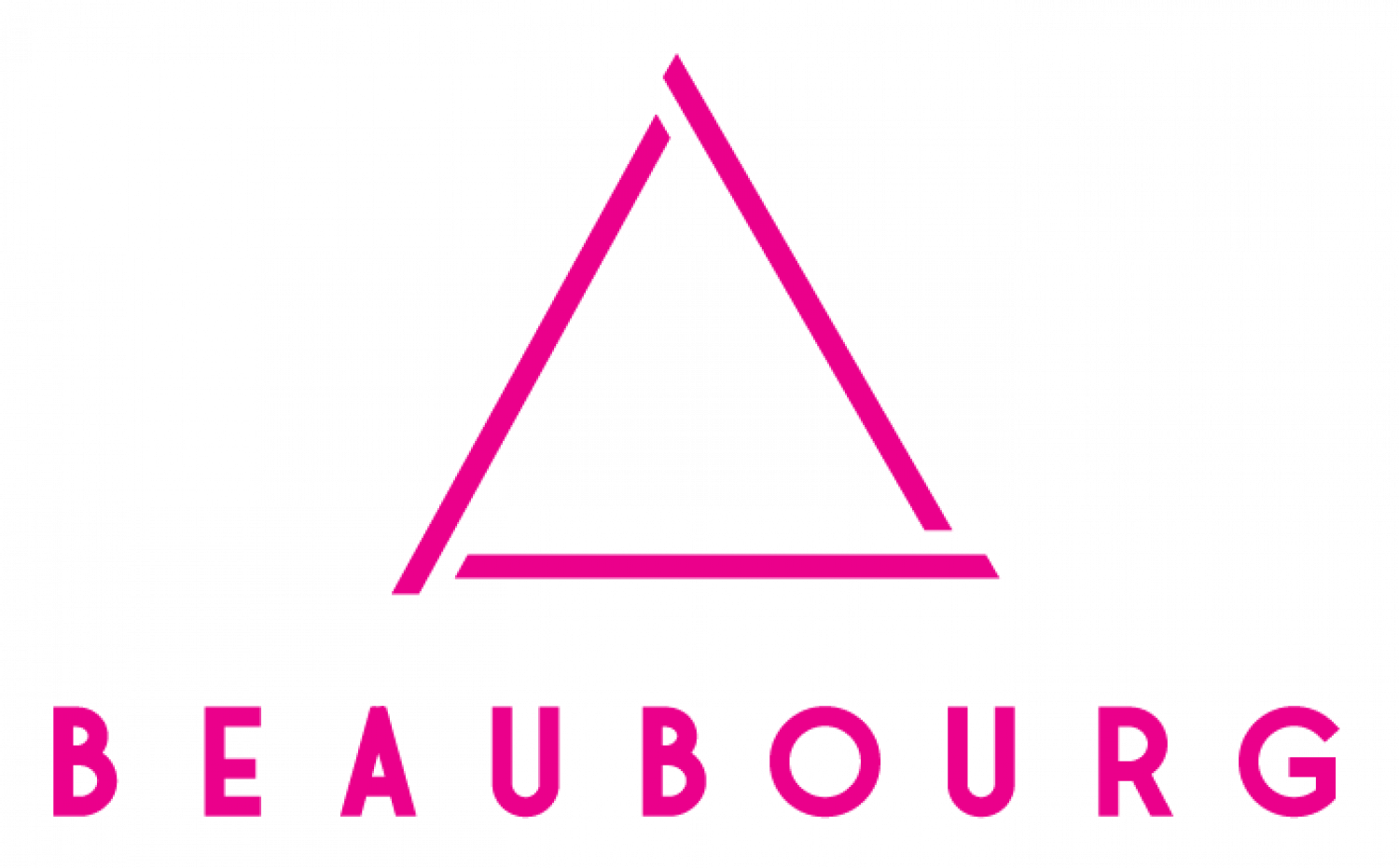 Health & Safety Guidelines
Proof of vaccine or recent negative COVID-19 test is required for entry into the CAC. Mask-wearing is required for entry at all times when not actively eating or drinking.

Questions? Please contact us at info@cacno.org.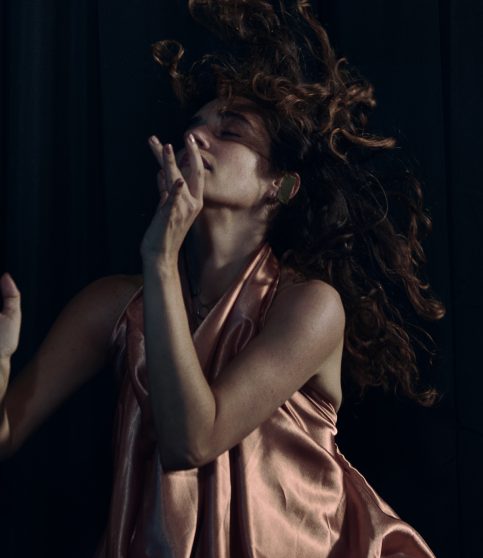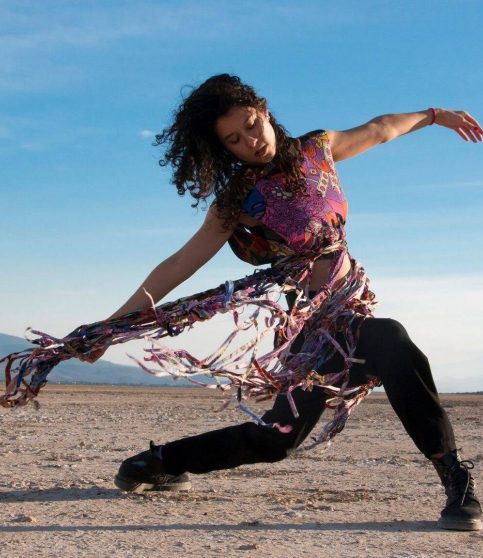 re:FRAME is currently sharing a residency through the Contemporary Arts Center New Orleans 2020-2021 Commissioning Initiative, with a grant from South Arts in partnership with the National Endowment for the Arts and the Louisiana Division of the Arts.