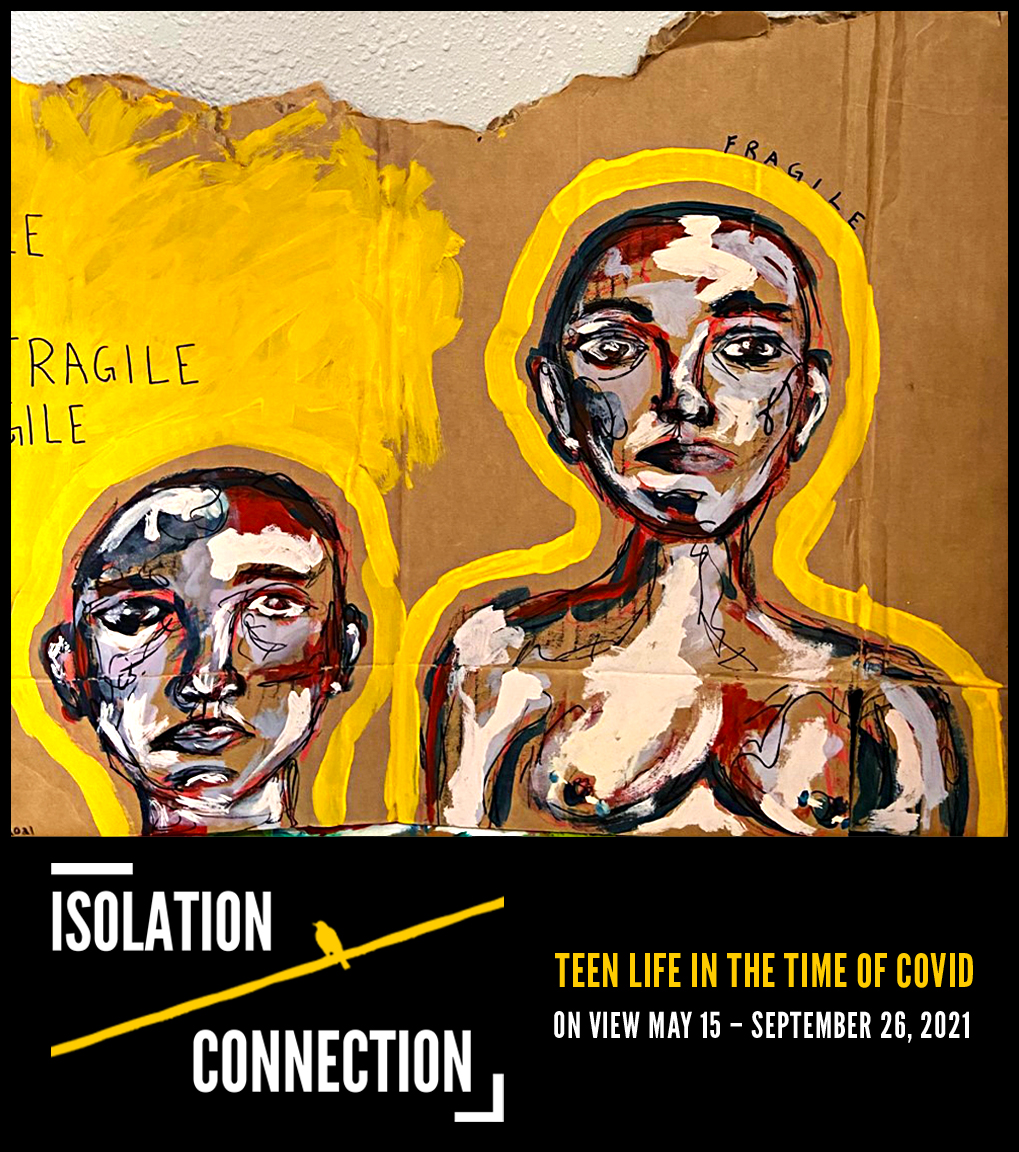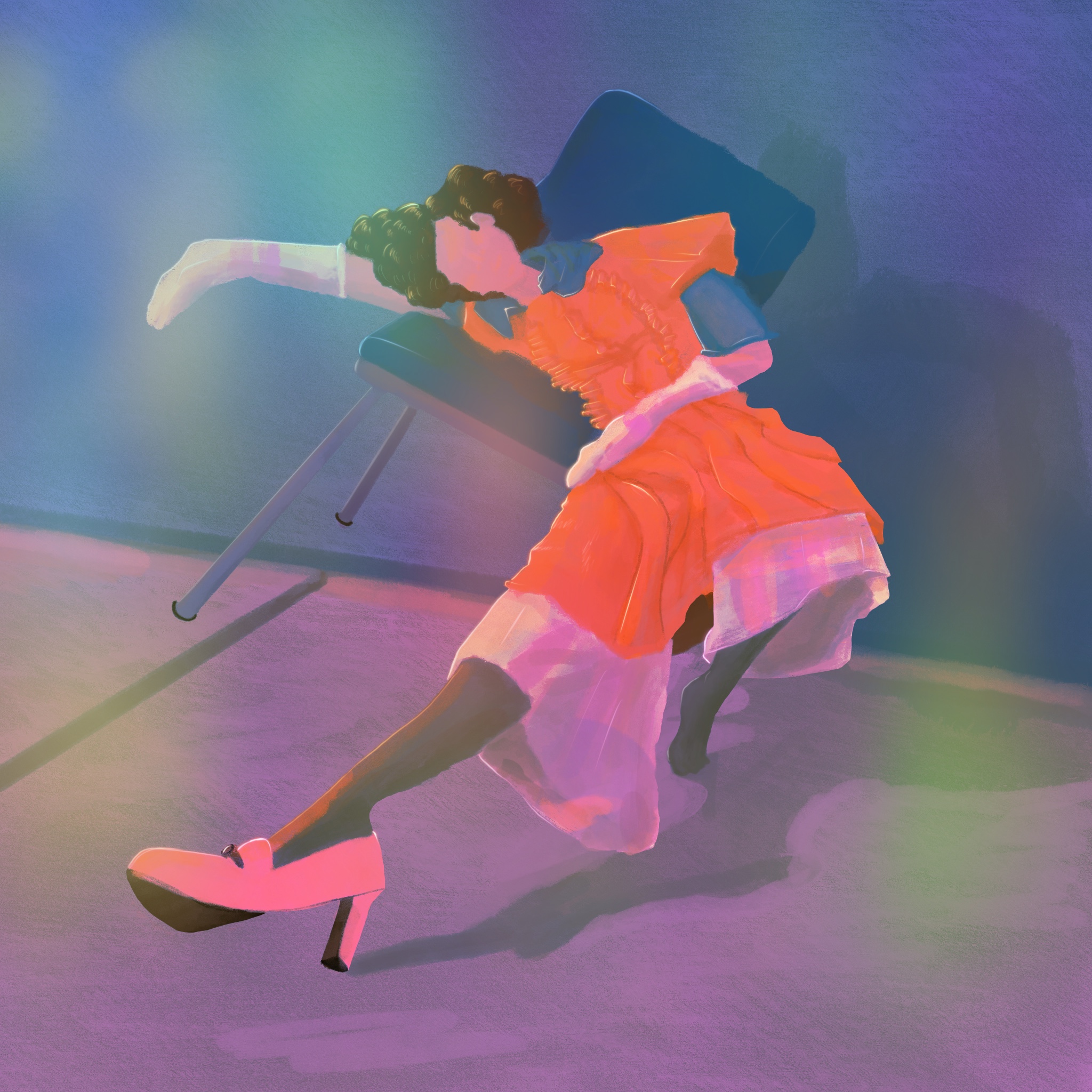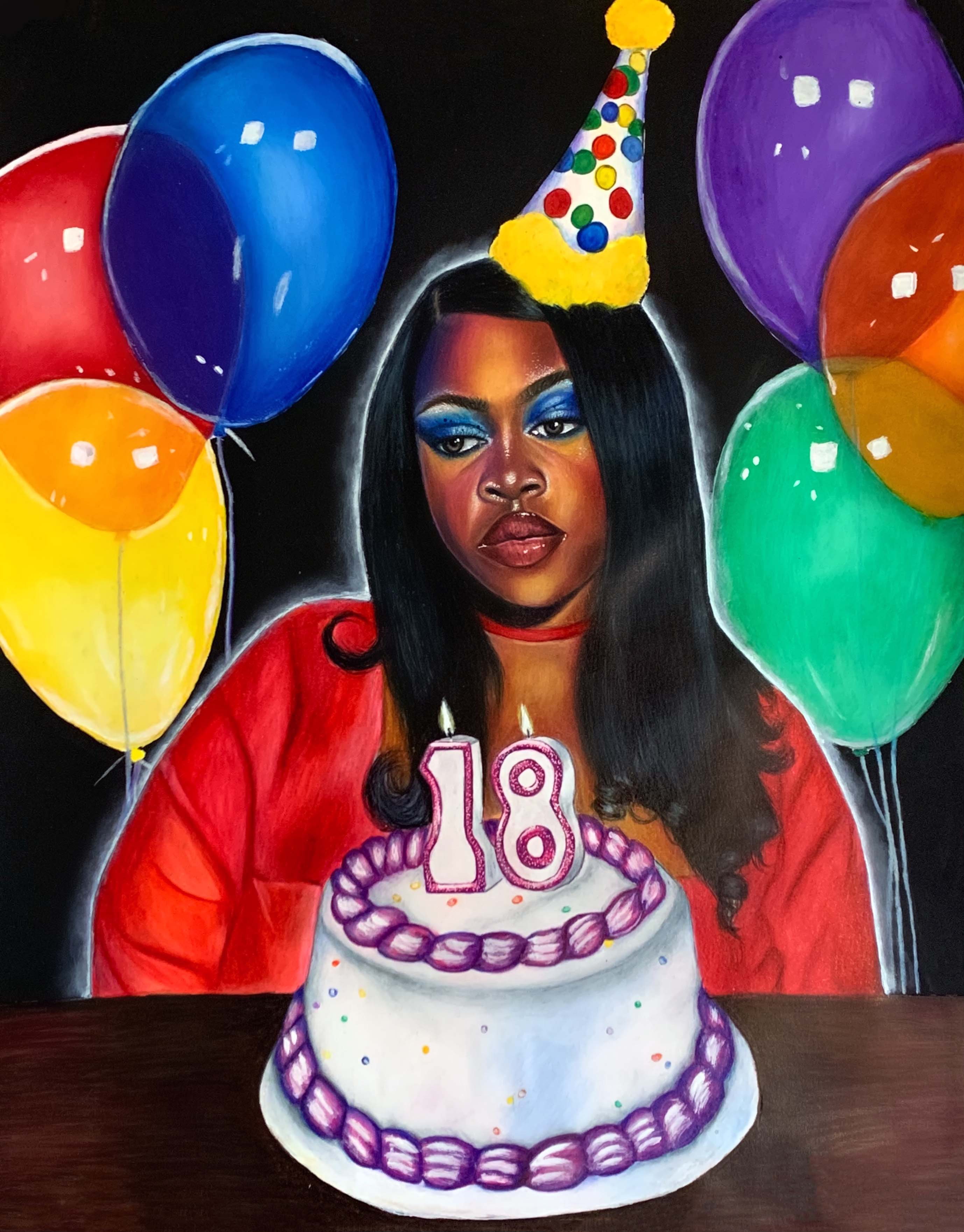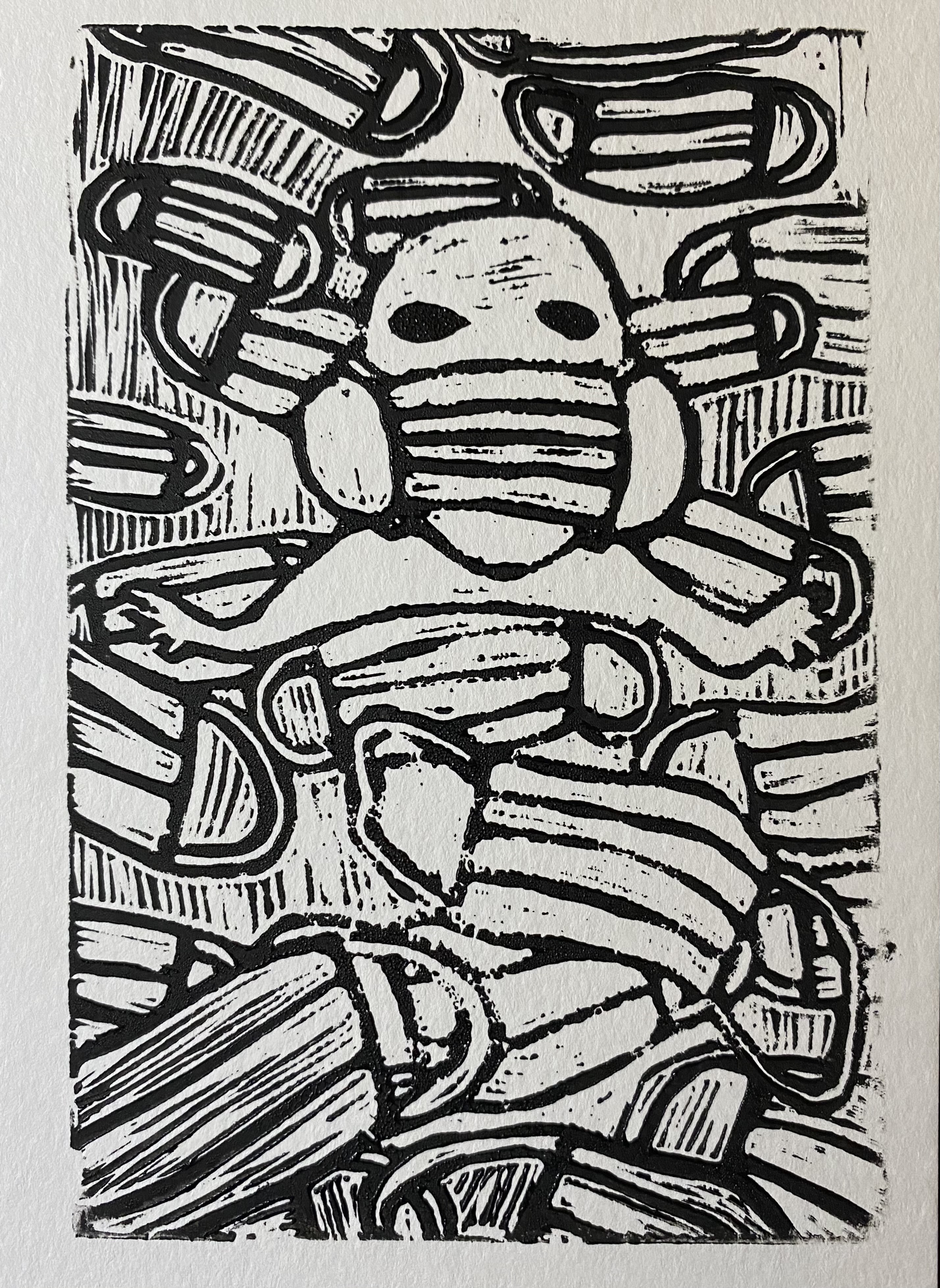 The CAC Teen Board is excited to announce the artists featured in the CAC's 2021 Teen Exhibition: ISOLATION / CONNECTION: Teen Life in the Time of COVID.
Centered around the teen experience during COVID-19, the exhibition will feature works by 22 high school student artists from across the New Orleans region, and will be on view in the CAC's first floor Atrium gallery, Saturday, May 15 through Sunday, September 26, 2021.
Admission to this exhibition is included with gallery reservations for "Behind Every Beautiful Thing: Encountering Bodies, Wrestling the Human Condition," on view at the CAC July 31 – September 26, 2021.
Health & Safety Update: Mask Wearing Required at the CAC
In response to the recent spread of the Delta Variant of COVID-19 and out of interest for the safety of our guests, the CAC is requiring all patrons to wear masks at the CAC when not actively eating or drinking. We appreciate your flexibility as the situation continues to develop. Questions? Contact us at info@cacno.org.
Congratulations 2021 Teen Exhibition Artists!
To all the amazing artists who submitted, the CAC and the Teen Board are grateful for your honesty and vulnerability. We received such amazing work from the students from across the city that truly, the task of selection was rigorous and difficult. Congratulations to the following artists selected for this year's teen exhibition!
Jaelyn Carr, New Orleans Math and Science High School, Grade 12
Tess Fouchi, Louise S. McGehee School, Grade 12
William Lowe, Lusher Charter School, Grade 11
Sean Fitzpatrick, Lusher Charter School, Grade 12
Eleanore Hammel, Lusher Charter School, Grade 9
Skylar Jones, Lusher Charter School, Grade 10
Israell Johnson, New Orleans Creative Center for Arts, Grade 12
Eliza Hinrichs, Benjamin Franklin High School and New Orleans Center for Creative Arts, Grade 10
Claire Meder, Lusher Charter School, Grade 12
Kim Huynh Truitt, Lusher Charter School, Grade 10
Myra Murray, Lusher Charter School, Grade 10
Jude Mikulencak, Lusher Charter School, Grade 12
Sydney Cuneo, Ursuline Academy of New Orleans, Grade 12
Isabel Cambias, Ursuline Academy, Grade 12
Morrah Burton-Edwards, Lusher Charter School , Grade 12
Daniel Constantin, Louisiana Virtual Charter Academy, Grade 11
Cecile Oliver, Isidore Newman School, Grade 11
Audrey Punches, Fontainebleau High School, Grade 12
A'Brealle Sotello, Living School New Orleans, Grade 9
Olivia Stewart, Fontainebleau High School, Grade 12
Jenna Alfouzan, Benjamin Franklin High School, Grade 10
Alice Calhoun, New Orleans Center for Creative Arts, Grade 11
About the Exhibition
The CAC Teen Board aims for this multidisciplinary exhibition to give voice to their peers, seeking reflections about the teen experience during the COVID-19 pandemic. From fluctuations in isolation to virtual education, wavering social connections, and having pivotal social milestones erased, the Teen Board called for art that depicts the ways that teenagers have adapted.
How has the toll of these constant shifts to environment, personal and global, affected the mental health of our teen community? What kinds of connections have been made and lost, whether through social distancing, new connections forged in online communities, or through relationships that suffered from the lack of in-person connectivity? This exhibition seeks to to represent how online and in-person community-building, or lack thereof, has affected teenagers' ability to thrive.
Above all, the Teen Board sought to hear the voices of teens across New Orleans to learn about how they have specifically faced these changes, which have only added to the adultification faced by teens at all times from their elders, suggesting that they are self-sufficient enough to have their troubles dismissed. On the contrary, these voices must be heard.
About the CAC Teen Board
The CAC's Teen Board engages New Orleans area high school students to serve on a museum board and participate in a series of professional development and skill workshops from top arts administration professionals in New Orleans and beyond. The board meets every other Saturday afternoon with other high school students from around the city to drive artistic content at the CAC and gain vauable arts administration experience alongside industry professionals, from the curation of exhibitions, to marketing, budgeting, and more.
Putting these new skills to the test, the Teen Board curates an annual open call exhibition for teen artists, in addition to a host of public programming directed at teen audiences. Learn more at cacno.org/teenboard