Press
> Press Release, Announcement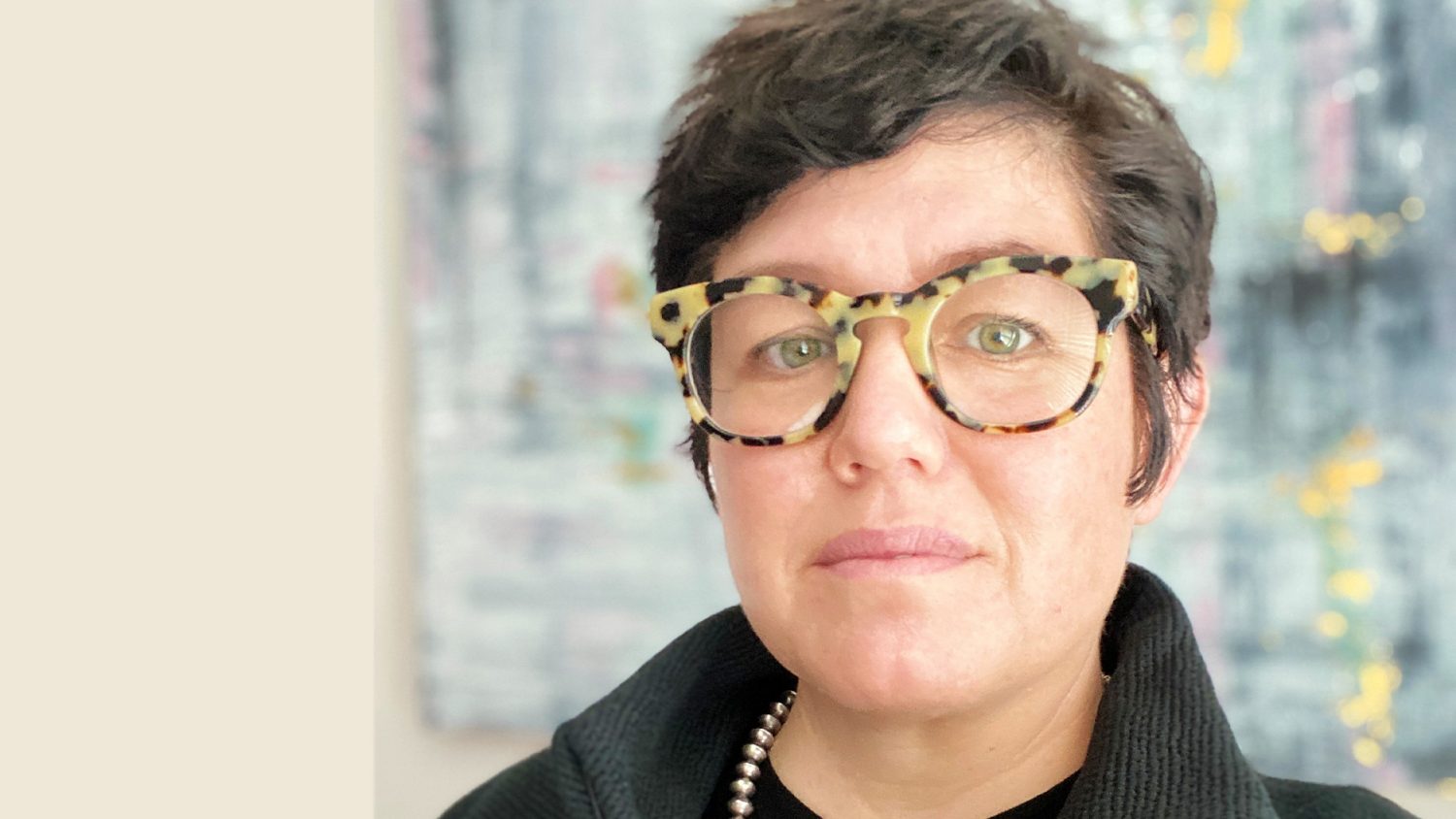 NEW ORLEANS, LA - January 20, 2022: The Contemporary Arts Center, New Orleans is pleased to announce the appointment of Erin Lee Antonak as Multidisciplinary Arts Curator. Antonak joins the CAC to develop its multidisciplinary, visual and performing arts program.
With more than 20 years of curatorial and exhibition design experience, Antonak, also an exhibiting sculptor, has organized and curated shows in Europe, Asia, North America, South America and Africa. Antonak started her career in New Orleans at the CAC with Curator David Rubin and at the Ogden Museum of Southern Art, working under Curator David Houston. She went on to work at the Acadiana Center for the Arts in Lafayette, Delaware Museum of Art, and most recently Curator at the Ohr-O'Keefe Museum of Art in Biloxi, Mississippi. Antonak has a BA from Bard College and an MFA from State University of New York, New Paltz.
She studied Museum Exhibition Planning and Design at The University of the Arts, Philadelphia, and Fine Art at Lacoste School of the Arts, Lacoste, France. Antonak is currently a Morse College Fellow at Yale University, and Board Chair for the Indigenous Women's Voices Summit.
Antonak states, "I am an Indigenous woman and I am a sculptor. I grew up in an extended family of Haudenosaunee artists whose work was only ever displayed in natural history museums or in anthropological contexts. As I studied sculpture at Bard College and became more exposed to the contemporary art world, I recognized the lack of representation of what I understood art to be. This realization led me to push for Native artists to be seen as living, evolving, and as important voices in the contemporary art world. I have worked on exhibitions in many museums and institutions over the years. I receive the most joy from working with under-recognized artists, creating space for them to tell their own stories, and helping emerging artists launch their careers. It is a great honor for me to bring my years of experience back to New Orleans to support its artists and to do what I can to share the stories of the city and the region with the rest of the world."
"After a year-long, national search conducted by staff, board, and community members, we are thrilled to welcome Erin back to the CAC. Her artist-centered approach and commitment to making New Orleans a contemporary art touchstone will propel the CAC's multidisciplinary vision. Her personal and lived experience among artists and museums make for an incredible perspective on the 'value and power of the art of our time.' " said George Scheer, Executive Director of the CAC.
Antonak's appointment marks her return to New Orleans and the Contemporary Arts Center where, in 2000-01, she served as Curatorial Assistant at the CAC and managed the Louisiana Biennial, a juried art exhibition. Antonak also served as the Chief Preparator and Exhibitions Assistant at the Ogden Museum of Southern Art where she led the opening of the Museum and its inaugural exhibition The Story of the South 1890-2003. Antonak's relationships and promotion of New Orleans artists led to groundbreaking exhibitions including Where They At: New Orleans Bounce and Hip-Hop in Words and Pictures in 2010.
As the In-House Exhibition Designer and Senior Preparator at the Delaware Art Museum, Antonak worked on large scale traveling exhibitions including The Baroque World of Fernando Botero, P.R.B. (The Pre-Raphaelite exhibition), Fever Pitch: New Work from The Center for Emerging Visual Artists, and Building Books: The Art of David Macaulay.
At the Ohr-O'Keefe Museum of Art, Antonak curated solo exhibitions in the main galleries and site-specific artist installations into a series of Frank Gehry designed exhibition pods. Artists included: Sally Heller, Najee Dorsey, Kathleen Varnell, Mona Cliff, Luzene Hill, Quintron, Bradley Sabin, Miss Pussycat, Hee Joo Yang, and Mitchell Gaudet.
Antonak was assistant curator and now co-curator of an outdoor traveling exhibition, Owning Earth currently at Unison Arts Center that explores anthropocentric ideologies of mastery and domination of the earth.
Antonak is a Wolf Clan member of the Oneida Indian Nation of New York. She spent her childhood visiting museums with Rita Chrisjohn, her artist/anthropologist mother, and Iroquois Chief Richard Shakowi Chrisjohn, her woodcarver grandfather. Antonak is thrilled to return to New Orleans with her husband, Brian, whom she met in New Orleans 20 years ago, and their two children, Calder and Archer.
###
Media Contact:
Laura Tennyson
Director of Communications
504 319-9943
About the CAC
The CAC is a multidisciplinary arts center that is dedicated to the presentation, production, and promotion of the art of our time. The CAC is a cultural leader. As such, it organizes, presents, and tours curated exhibitions, performances and programs by local, regional, national, and international artists. It demonstrates proactive local and regional leadership by educating children and adults, cultivating and growing audiences, and initiating and encouraging collaboration among diverse artists, institutions, communities, and supporters. Museum admission is free on Sundays for Louisiana residents, courtesy of The Helis Foundation. Children and students through Grade 12 and under receive free admission, courtesy of The Helis Foundation. The CAC is located at 900 Camp Street, and can be reached by phone at 504 528-3805. For more information about CAC and to sign up for email updates, visit cacno.org.