New Orleans Roots of Environmental Justice
Date
Saturday Jun 10, 2023
2:30 PM – 4:30 PM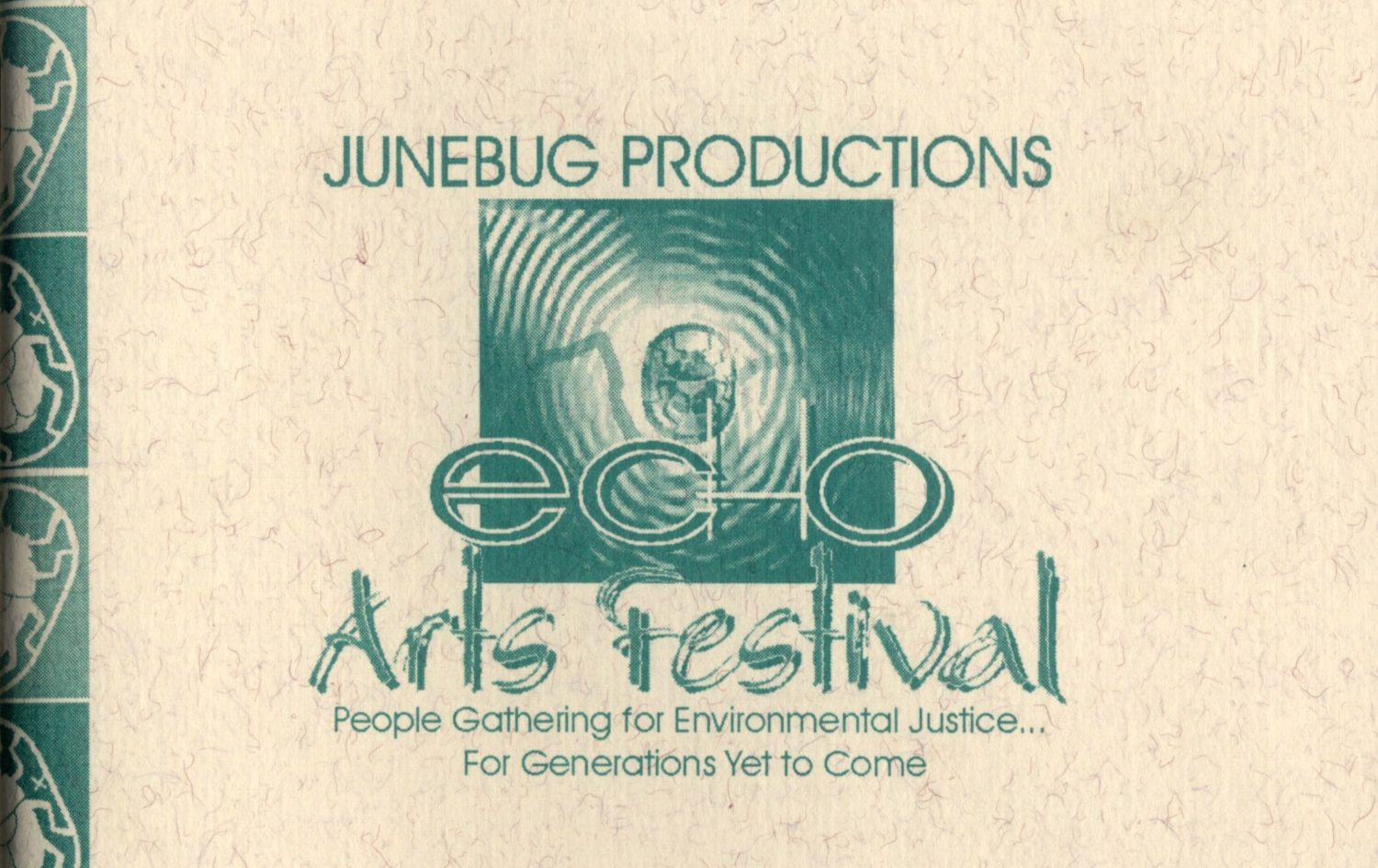 New Orleans Roots of Environmental Justice
The 1998 Junebug Productions Echo Arts Environmental Justice Performing Arts Festival
In the mid-1990's, John O'Neal and Junebug Productions joined forces with national collaborators to curate and produce a performance festival to raise awareness around issues of environmental racism in the United States. This expansive festival featured the premiere of ten original artworks. Join us for an intergenerational panel of artists, producers and environmental justice leaders in conversation about the festival and the work it launched that continues today. Moderated by Stephanie McKee Anderson, with Kathy Randels, Lea Lewis, Renee Miller, MK Wegman and more to be announced.
This event is free and open to the public, register here.
The "New Orleans Roots of Environmental Justice" panel discussion is a public program of the Gulf South Climate Justice Artist and Cultural Organizer Convening (June 9–11), which will bring together people who work at the intersection of arts, culture and environmental justice. This intimate event will allow artists and organizers to learn about one another's projects, grapple with critical questions, and build a community for mutual inspiration to imaginatively address climate justice concerns throughout the Gulf South. Organized by Junebug Productions, Mondo Bizarro, No Dream Deferred, PearlDamour, the Land Memory Bank and Seed Exchange in collaboration with the Contemporary Arts Center, New Orleans, the convening will create the conditions for a deeper level of thinking, sharing, and strategizing to inspire movement-building across sectors and disciplines.