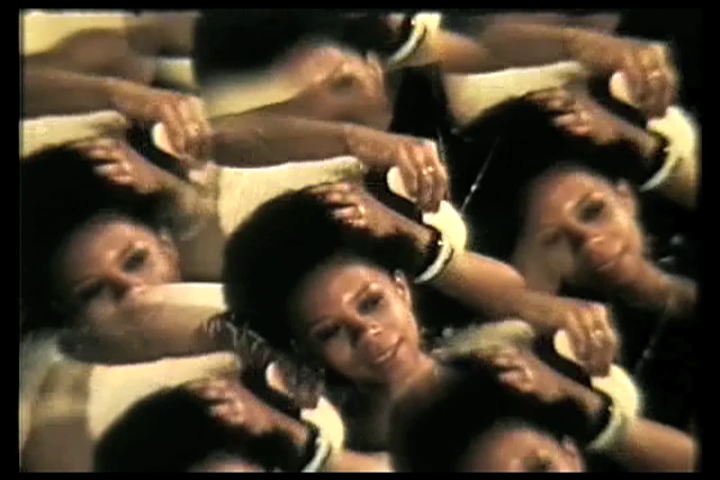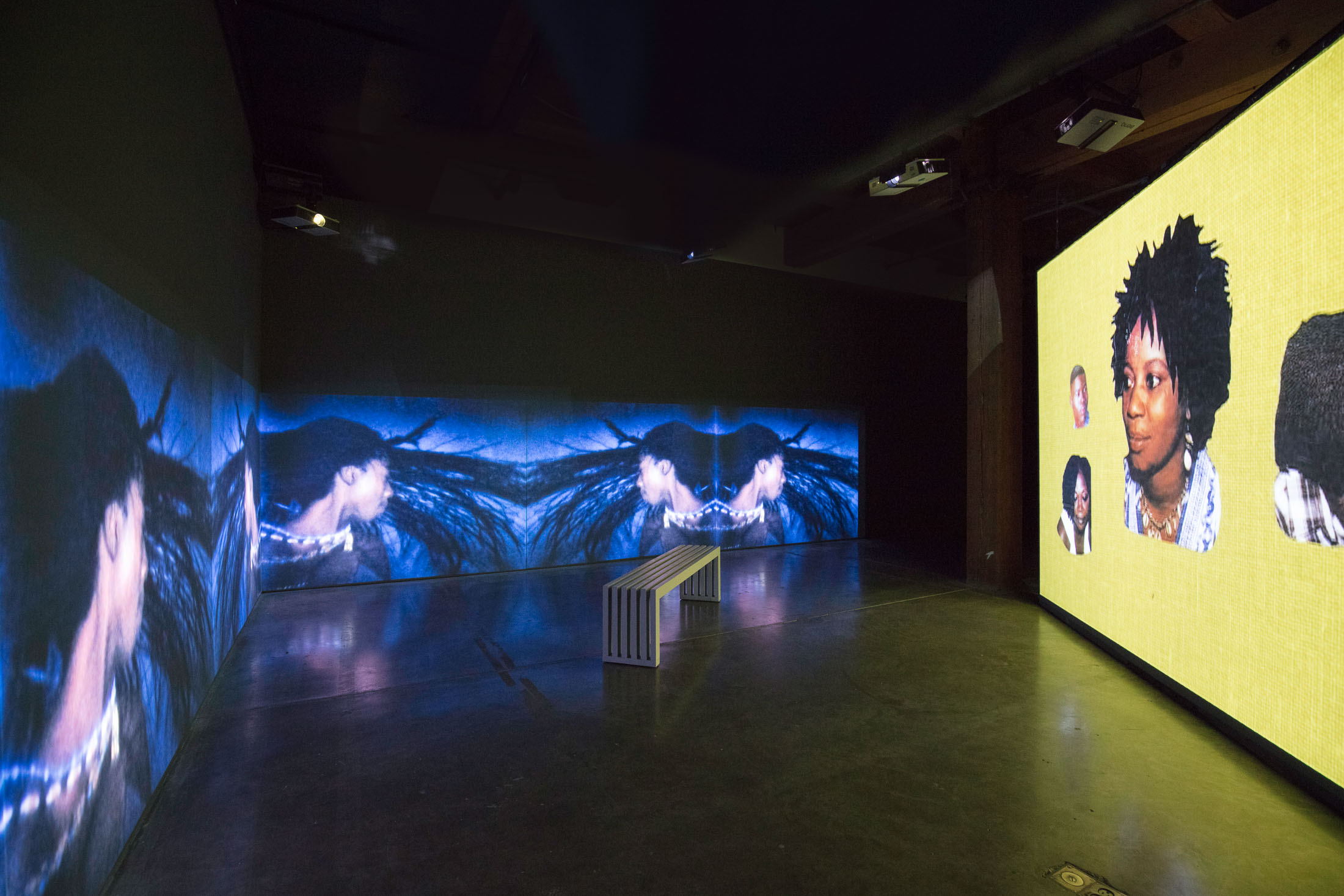 Akosua Adoma Owusu is a Ghanian-American filmmaker, producer, and cinematographer whose films and installations address the collision of identities. Often combing personal ethnography and cultural representations of beauty in her work, Owusu transitions between avant-garde cinema, fine art, and African tradition. Her work ranges with its varied use of archival material, direct animation, and staged scenes to examine the construction of historical memory and cultural identity. Her solo exhibition will present for the first time together the three works that comprise her "hair trilogy"–adapted for a full-room installation.
Akosua Adoma Owusu: Welcome to the Jungle is curated by Kim Nguyen and organized by Leila Grothe for the CCA Wattis Institute and organized by Andrea Andersson for the Contemporary Arts Center New Orleans.
This exhibition is supported by The Helis Foundation and Sydney & Walda Besthoff. Additional funding is provided by the Visual Arts Exhibition Fund with generous contributions from The Azby Fund, Bryan Bailey, Valerie Besthoff, Walda & Sydney Besthoff, Anna & Scott Dunbar, Kendall Winingder and Patrick Schindler, Aimée & Mike Siegel, and anonymous donors. This exhibition is also supported in part by a Community Arts Grant made possible by the City of New Orleans as well as by a grant from the Louisiana Division of the Arts, Office of Cultural Development, Department of Culture, Recreation & Tourism, in cooperation with the Louisiana State Arts Council, and the National Endowment for the Arts, a Federal agency.