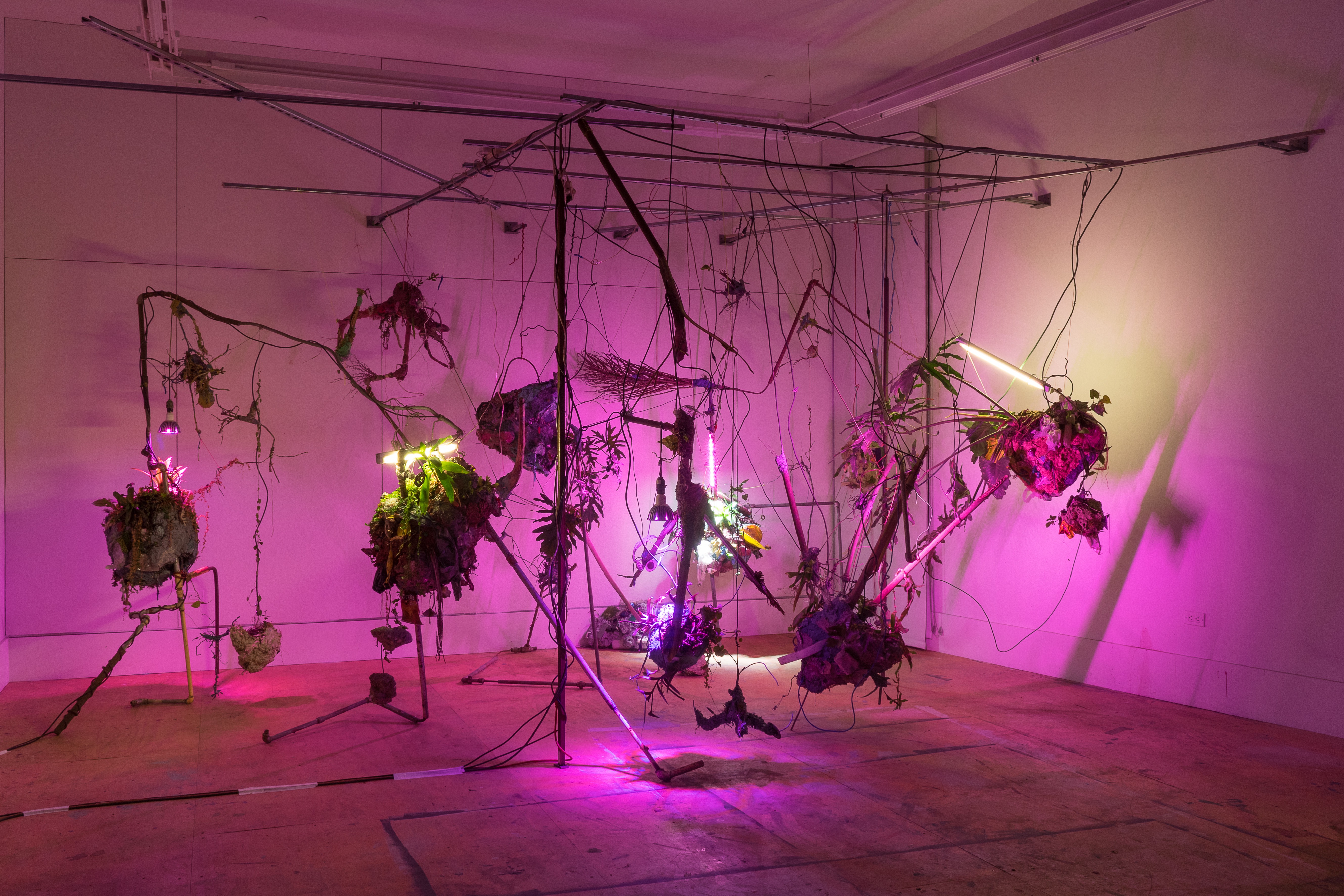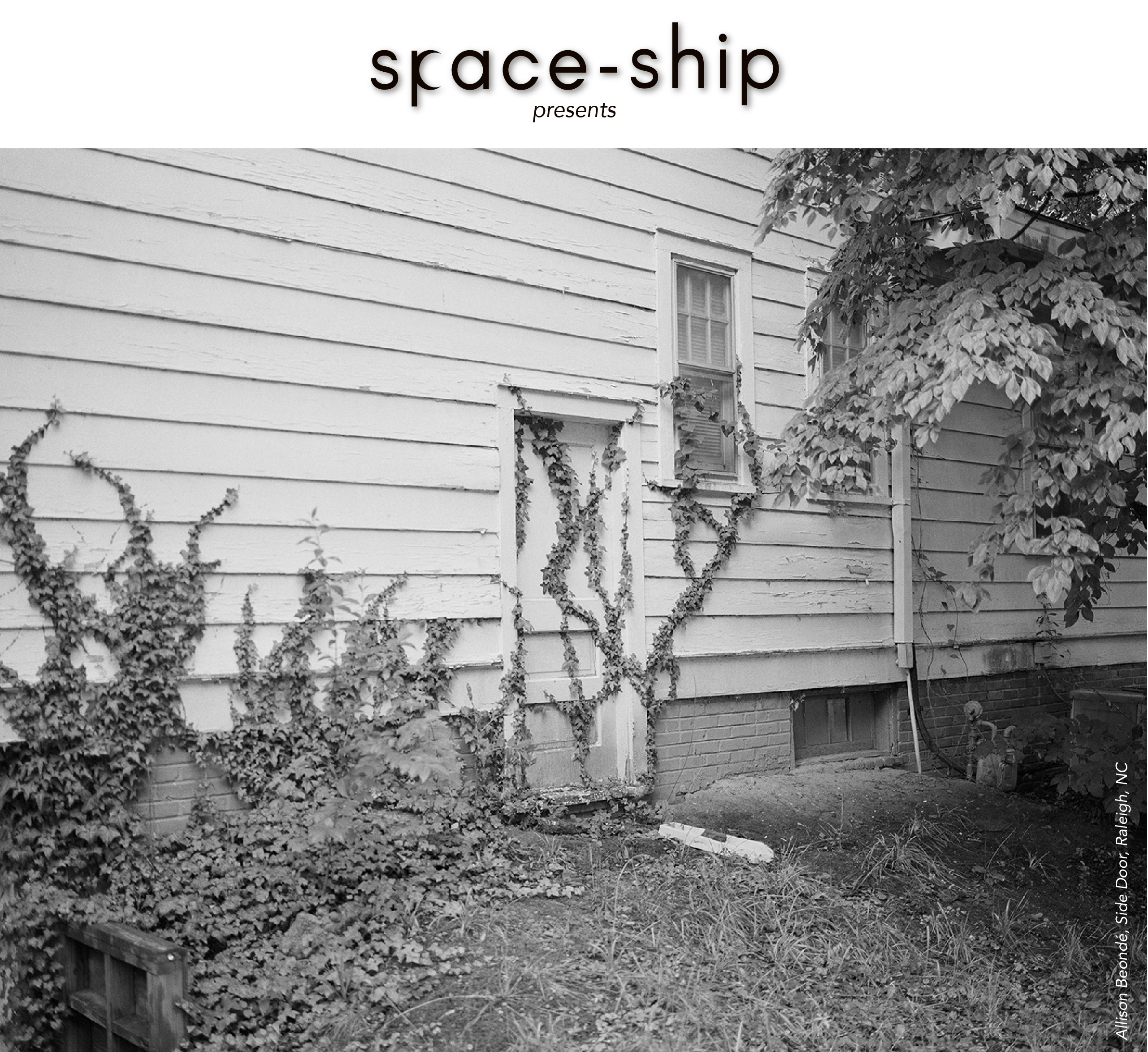 space-ship is a nonprofit organization committed to fostering inclusive civic discourse about social justice and community through arts and culture. The CAC is excited to welcome space-ship for its third pop-up presentation, which will be on-view from April 25, 2019 until May 12, 2019 at The Contemporary Arts Center.
space-ship displays contemporary art as a vehicle for engaging in difficult conversations and aspires to create places for learning and dialogue to emerge through the empowerment of artists and communities. Alongside the exhibition, space-ship will hold educational initiatives and public programming. Additionally, there will be a talk on Art and Social Justice in the Age of Climate Change, and a poetry performance open to the community. All space-ship exhibitions and programming will be free and open to the public.
space-ship's third pop-up, Down to Earth, is an exhibition that looks to three women artists – Hannah Chalew, Carla Simone and Allison Beondé – whose visual practices are characterized by their efforts to conceal and reveal. Working in similar yet separate contexts in New Orleans, Louisiana, the three artists create vibrant works across the mediums of installation, painting, sculpture and photography to address issues of social and environmental justice.
About the Artists
Hannah Chalew, a New Orleans-based artist whose installation pieces explore "what it means to live in the age of climate change with an uncertain future looming, and specifically what that means for those living in Southern Louisiana."
Carla Simone, a multidisciplinary artist from New Orleans who is heavily influenced by the culture of her community and the people within it. The tactile materiality of her large-scale canvases create evocations of place, light and dreaming. She aims to bring thought-provoking joy and meaningful discourse to all who view her work.
Allison Beondé, a visual artist living in New Orleans and is currently an MFA candidate at Tulane University. Her images explore spaces and structures that have been normalized into the everyday, and the history embedded within them. She traces through what she notes as invisible geographies in her work, providing a visualization in the form of "historical meditation"—a way to contemplate the environment around us and to examine and scrutinize its origins more deeply.
Join us for space-ship's opening reception: Thursday, April 25
The exhibition's opening reception will be held from 5:30pm-8:30pm on Thursday April 25th, 2019. Please stay tuned for further details coming soon about the reception and the overall exhibition, coming soon!
Mimosas and Music: Sunday, April 28
Join us from 1- 4 PM in the gallery for refreshments, live music from the Carl Leblanc Trio, and a visit from Wynton Marsalis. Free and open to all. Donations are appreciated, but not required.
"Picasso Recycled:" A Creative Release Workshop with Carla Simone: Monday, April 29
Creative Release Workshops were developed by Carla Simone to as a way to enhance one's quality of life by providing the tools to allow creative minds to go wild and enable emotional release. Participants will be invited to create self portraits using recycled materials. All ages are encouraged to attend.
Art & Social Change in the Age of Climate Change: Wednesday, May 1
A panel discussion between artists, Hannah Chalew and Allison Beondé, Tulane Professor, Dr. Chris Oliver, DSCEJ's, Beverly Wright, and RISE St. James', Sharon Lavigne.
Poetry Night with Rutina Wesley: Thursday, May 9
As part of Second Thursdays at the CAC, Space-ship presents a happy hour and poetry night with Rutina Wesley of Queen Sugar.
For all press inquiries, please contact press@space-ship.org.