Prospect.5: Yesterday we said tomorrow
Presented by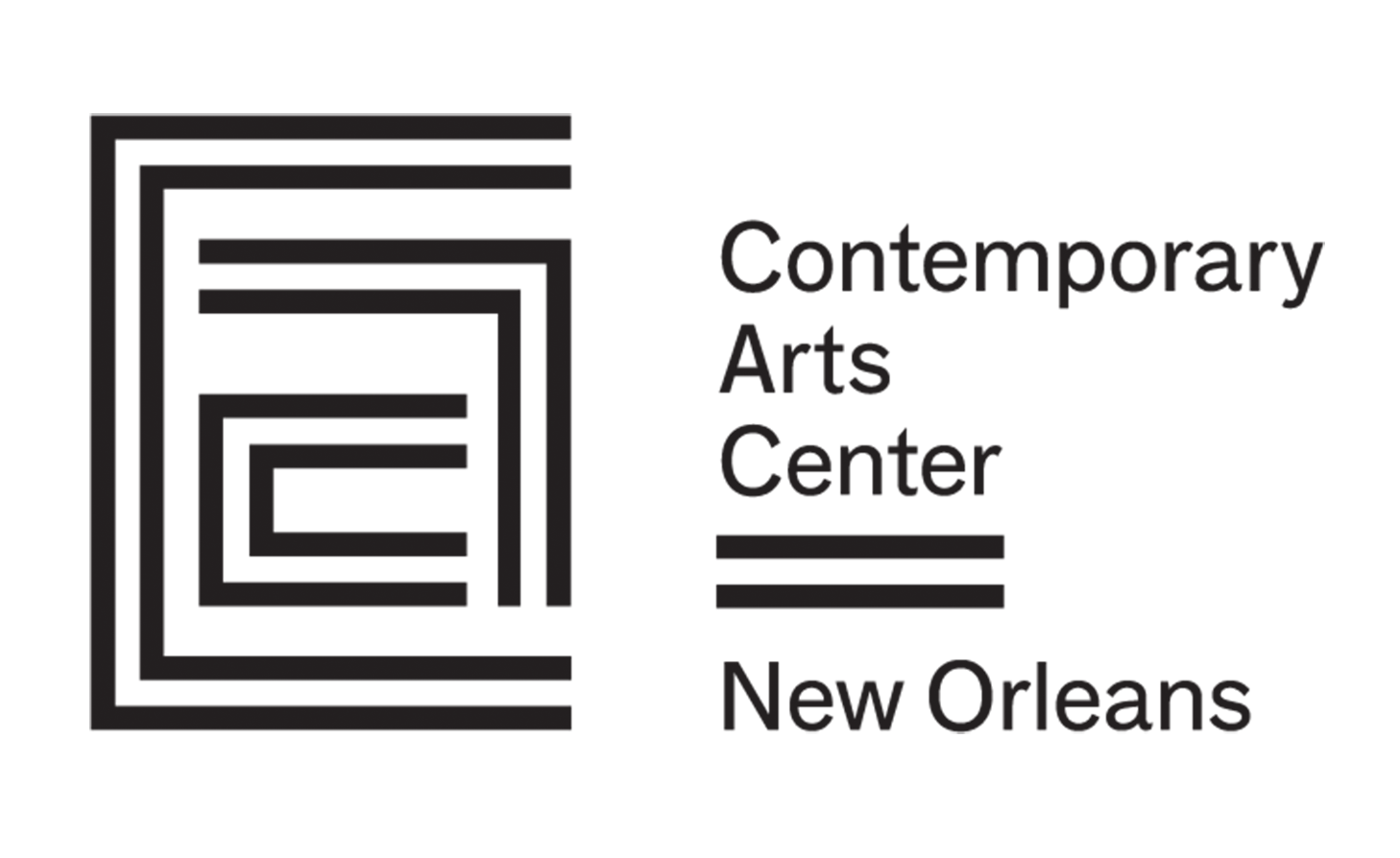 Contemporary Arts Center, New Orleans

Prospect New Orleans
Prospect.5: Yesterday we said tomorrow is the fifth edition of Prospect New Orleans, a citywide art exhibition. Inspired by New Orleans jazz musician Christian Scott aTunde Adjuah's 2010 album Yesterday You Said Tomorrow, the title of the exhibition centers the unspoken present, the place where past and future come together, and where other courses of action become possible.

On View
Saturday Oct 23, 2021 – Sunday Jan 23, 2022
Venue
The CAC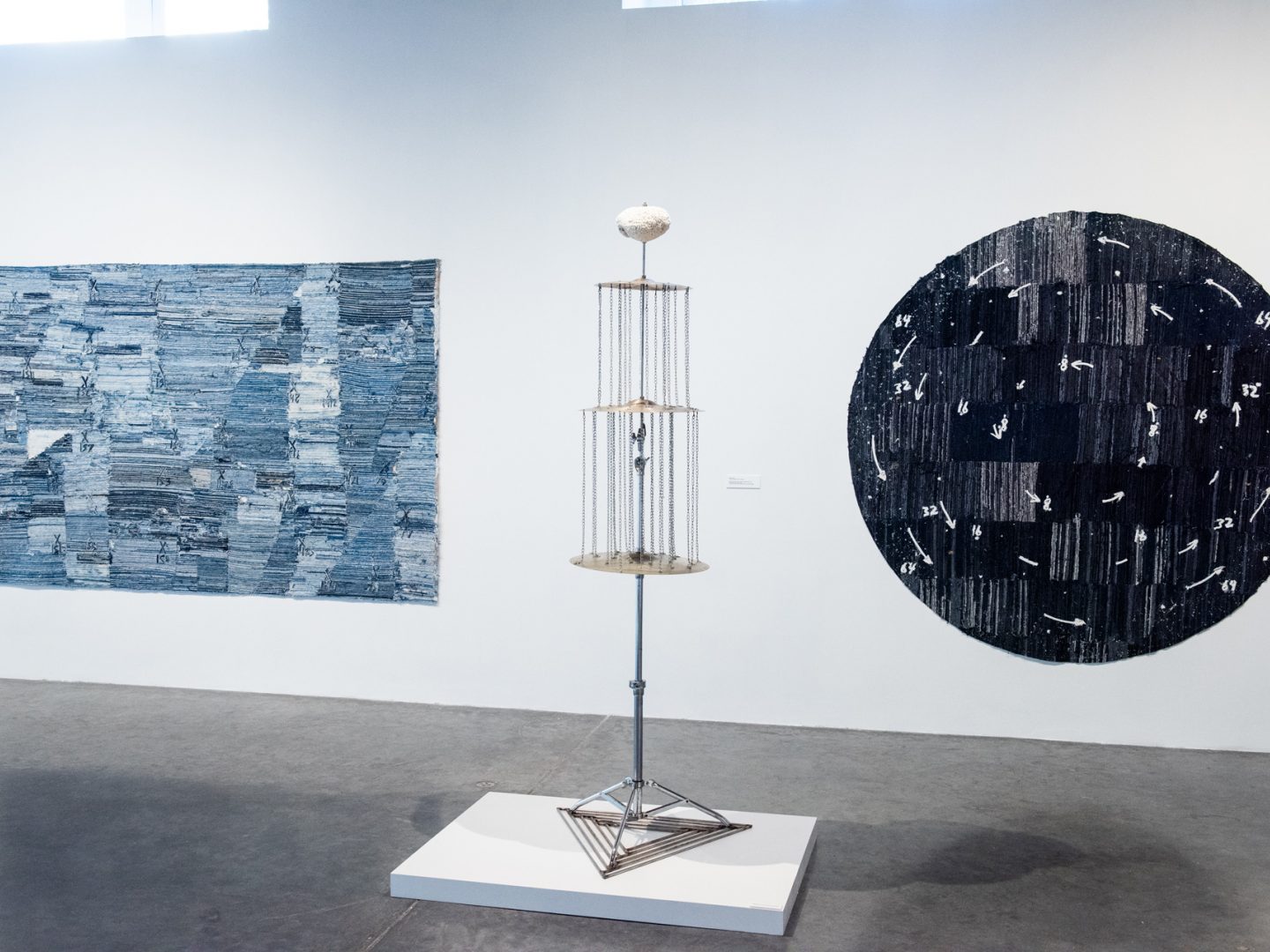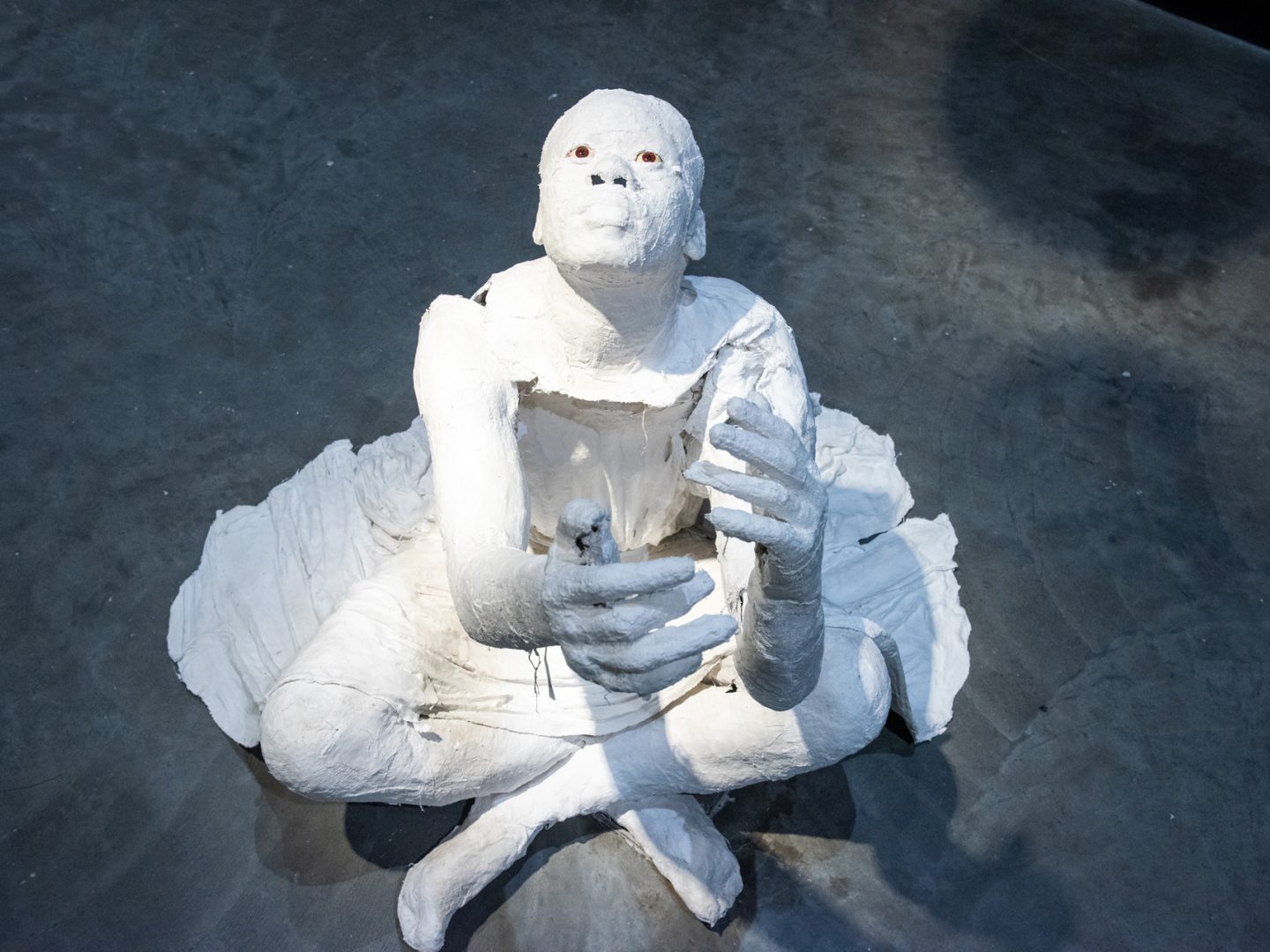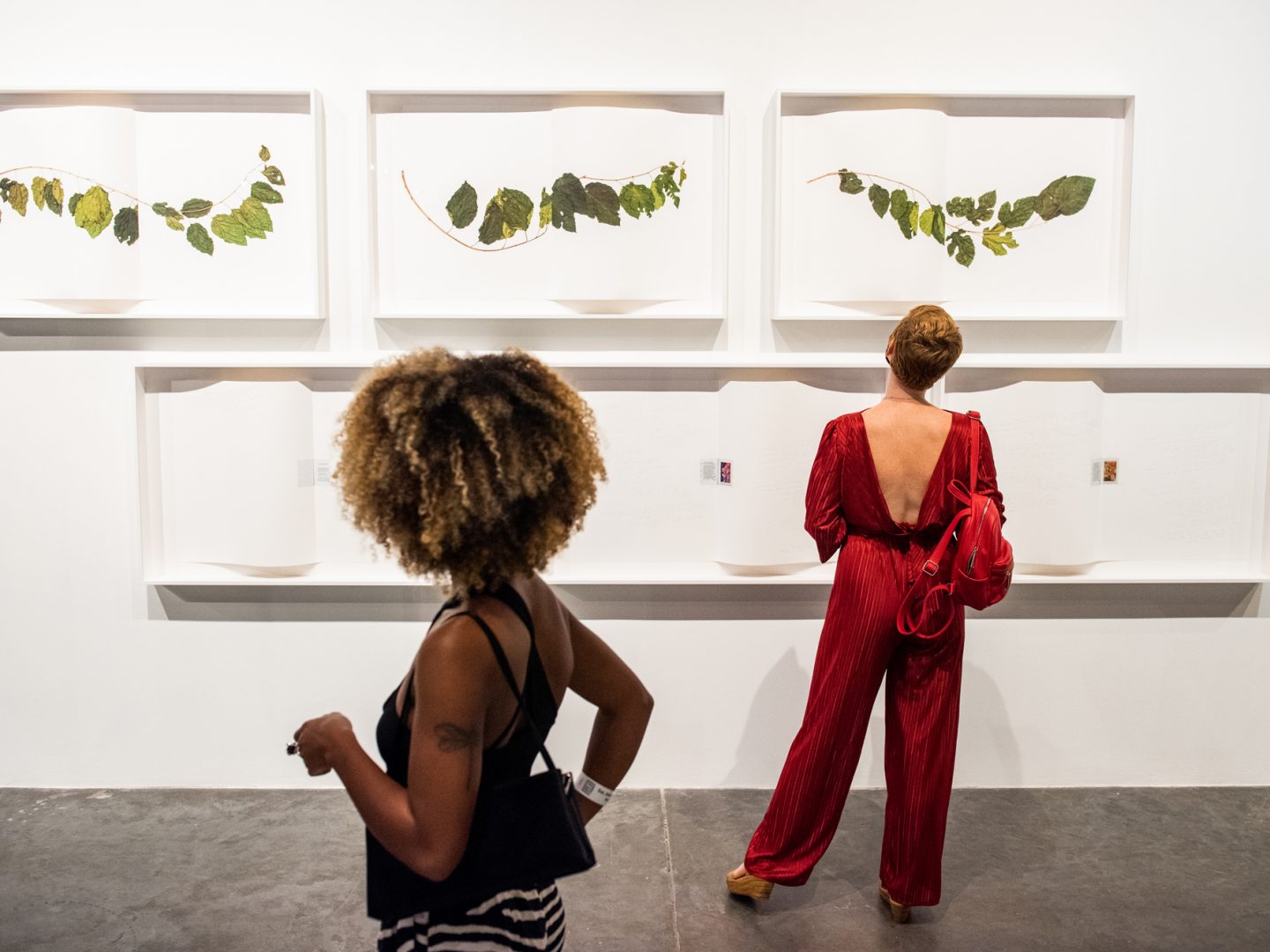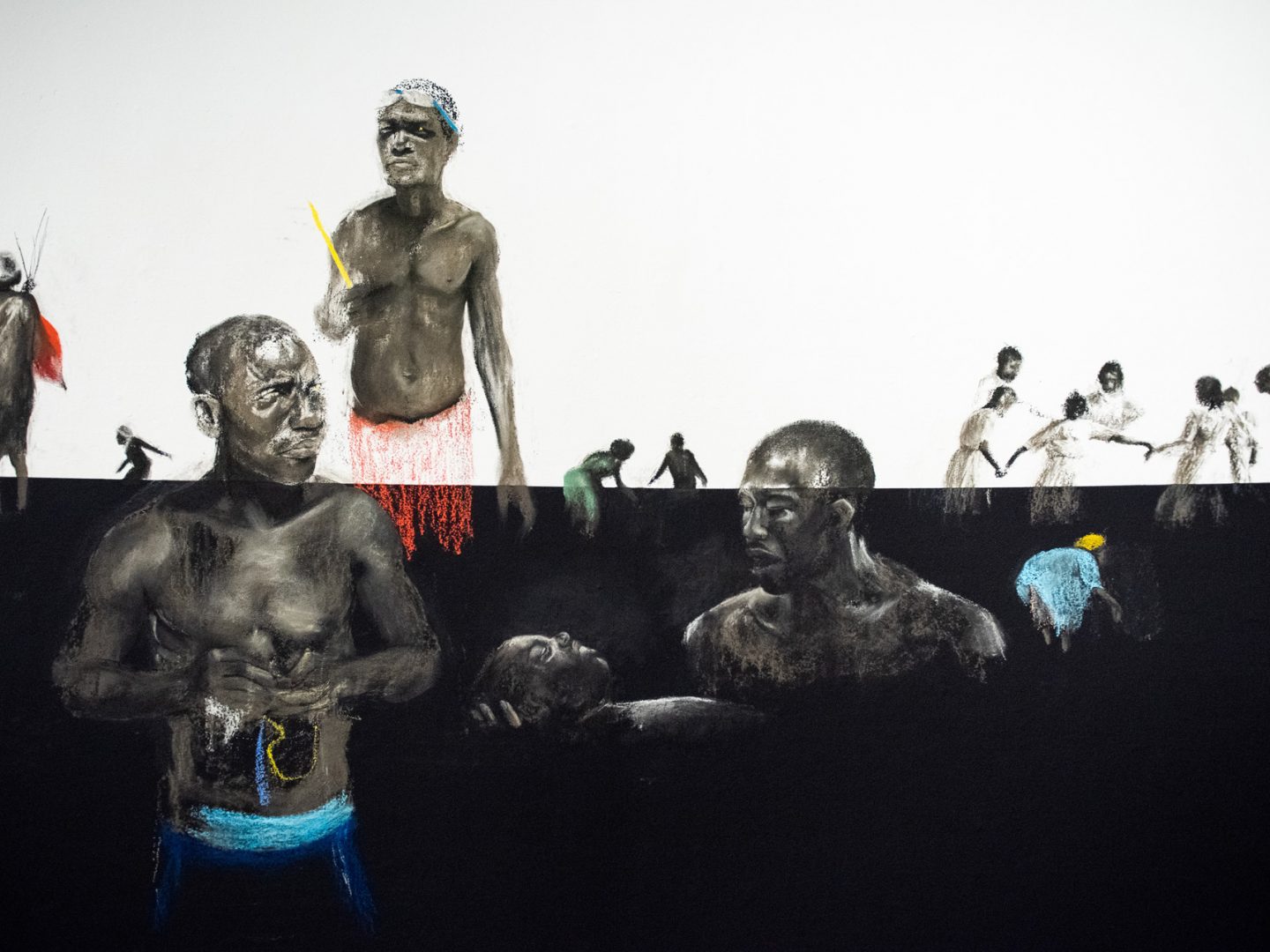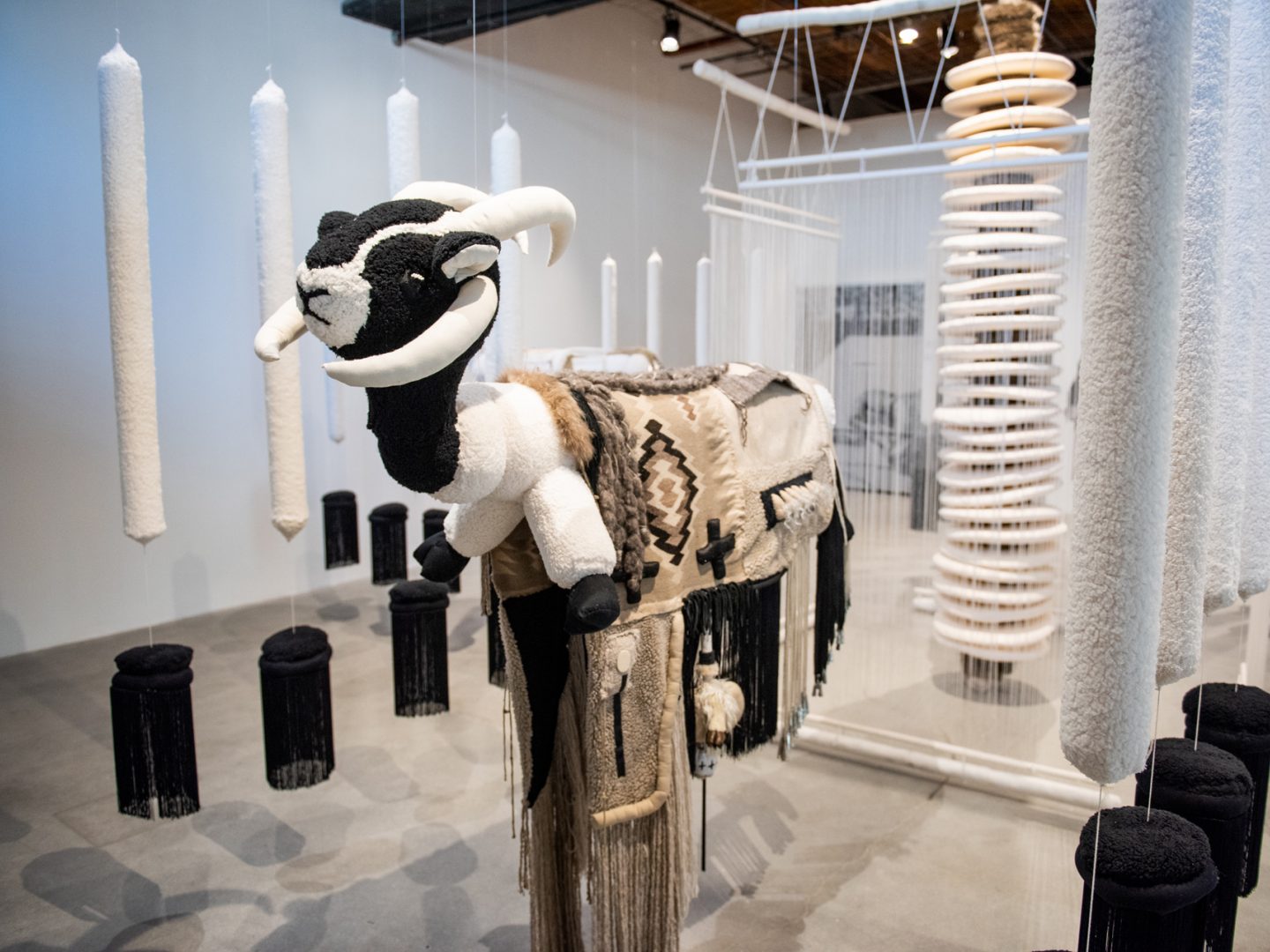 Prospect.5 features an intergenerational group of 51 artists from the United States, the Caribbean, Africa, and Europe. The artists have created projects that emerge from research into place, express connections to the past and to land, and seek to form and reflect community. They have considered the ways in which history continues to shape the present, and their artworks are testaments to acts of ritual, selfhood, and modes of resistance that define daily life in New Orleans and beyond. Their projects offer spaces of memorialization and mourning, and of imagination and togetherness.
The CAC is excited to host works by 17 internationally-renowned artists across its first and second floor galleries.
View a full list of participating venues and artists at prospect5.org

About the Curators
Diana Nawi is an independent curator based in Los Angeles. Most recently she organized Mark Bradford: Los Angeles at the Long Museum, Shanghai, and Michael Rakowitz: Dispute between the Tamarisk and the Date Palm at REDCAT, Los Angeles. Her writing has appeared in publications for the Institute of Contemporary Arts Singapore, Marrakech Biennial, National Gallery of Jamaica, New Museum, Solomon R. Guggenheim Museum, and the Studio Museum of Harlem, among others. She received her BA from UCLA and her MA f rom the Williams Graduate Program in the History of Art.

Naima J. Keith is the Vice President of Education and Public Programs at Los Angeles County Museum of Art (LACMA) where she is responsible for overseeing youth, family, school, teacher, as well as adult, film and music programs. Keith previously served as the Deputy Director and Chief Curator at the California African American Museum (CAAM), where she guided the curatorial and education departments as well as marketing and communications. She was the 2017 recipient of the David C. Driskell Prize in recognition of her contributions to the field of African American art history. She has lectured extensively and her essays have appeared in numerous publications. Keith holds degrees from Spelman College and UCLA and is a proud native of Los Angeles.
P.5 Venue List and Opening Schedule
Contemporary Arts Center, New Orleans

Laura Aguilar, Keni Anwar, Felipe Baeza, Kevin Beasley, Phoebe Boswell, Mark Bradford, Jamal Cyrus, Karon Davis, ektor garcia, Sky Hopinka, Dave McKenzie, Beatriz Santiago Muñoz, Hương Ngô, Eric- Paul Riege, Kiki Smith, Carlos Villa, Cosmo Whyte

Capdeville Place Park

Anastasia Pelias

Newcomb Art Museum

Ron Bechet, Barbara Chase-Riboud,

Elliott Hundley, Mimi Lauter, Naudline Pierre

The Historic New Orleans Collection

Dawoud Bey, George Dureau, Josh Kun

Saturday, October 30

Amistad Research Center

Kameelah Janan Rasheed

New Orleans African American Museum

Paul Stephen Benjamin, Dineo Seshee Bopape, Kameelah Janan Rasheed

Saturday, November 6

3162 Dauphine Street

Sharon Hayes

Crescent Park

Wangechi Mutu

Happyland Theater

Rodney McMillian

Ogden Museum of Southern Art

Katrina Andry, Willie Birch, Beverly Buchanan, Jennie C. Jones, Tau Lewis, Glenn Ligon, Neighborhood Story Project, Jennifer Packer, Welmon Sharlhorne

Multiple locations: Nari Ward

New Orleans Lakefront Airport: Jamilah Sabur

Seaworthy: Cooking Sections

UNO Gallery: Candice Lin, Jamilah Sabur
About Prospect New Orleans
Prospect is a city-wide contemporary art triennial and the only exhibition of its kind with a decade-long track record. Every three years, Prospect invites artists from around the world to create projects in a wide variety of culturally significant venues spread throughout New Orleans. For residents and visitors alike, Prospect is an invitation to experience the city through the eyes of artists. For more information, visit ProspectNewOrleans.org or follow @prospect_nola.
Health & Safety Guidelines
Proof of vaccination or negative COVID-19 test within 48 to 72 hours of your visit is required for admission to to the CAC. Mask-wearing is required at all times when not actively eating or drinking at the CAC.

Questions? Contact us at info@cacno.org.
October 20, 2021
A Show With Its Host City, New Orleans, as the Protagonist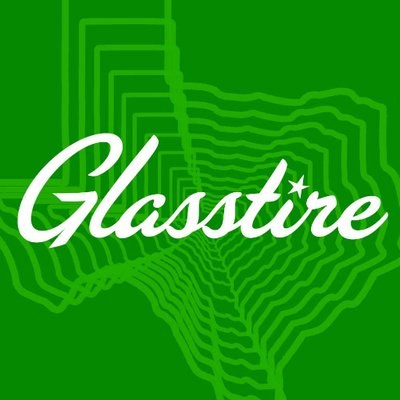 October 21, 2021
Prospect.5 Triennial Set to Open This Weekend in New Orleans