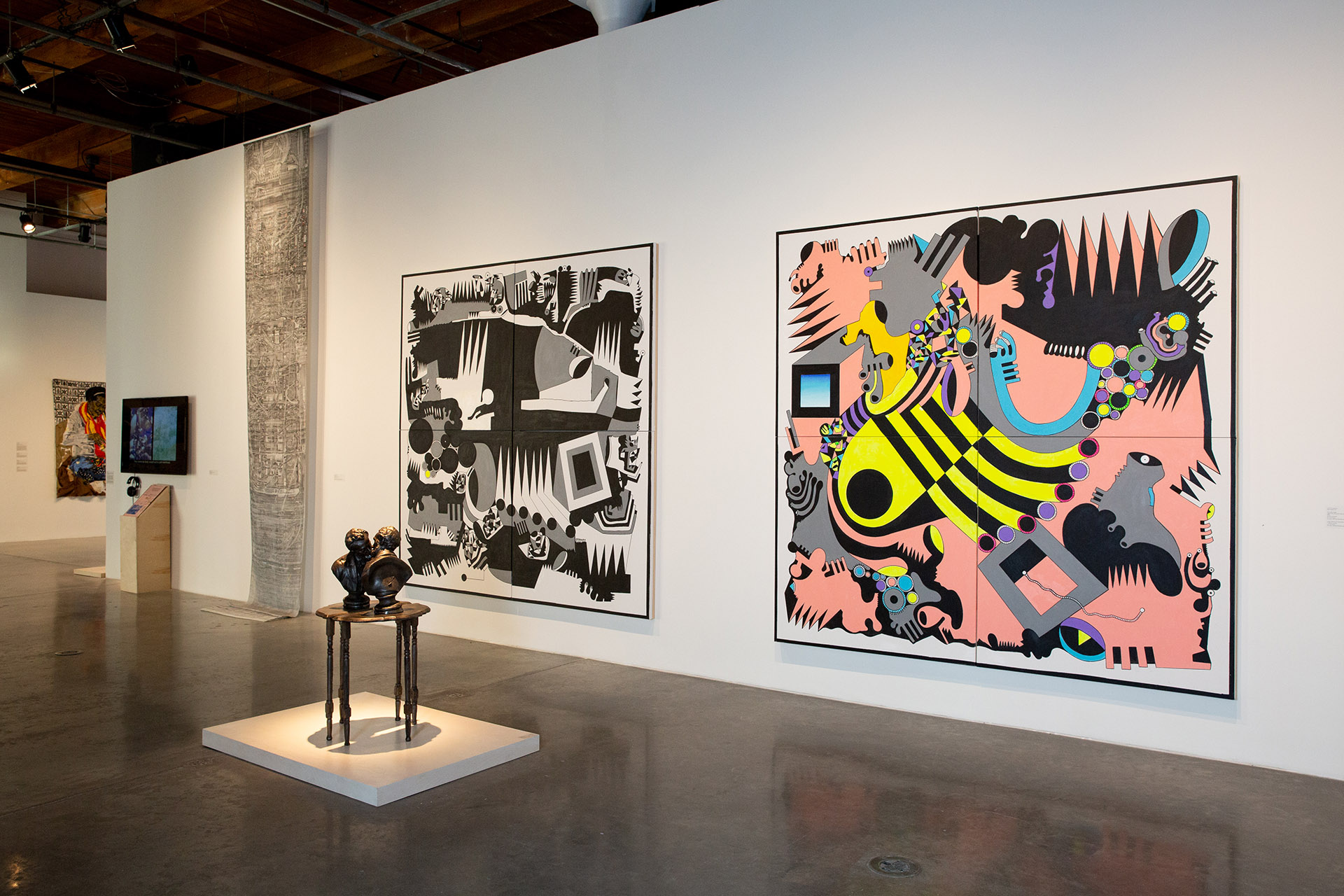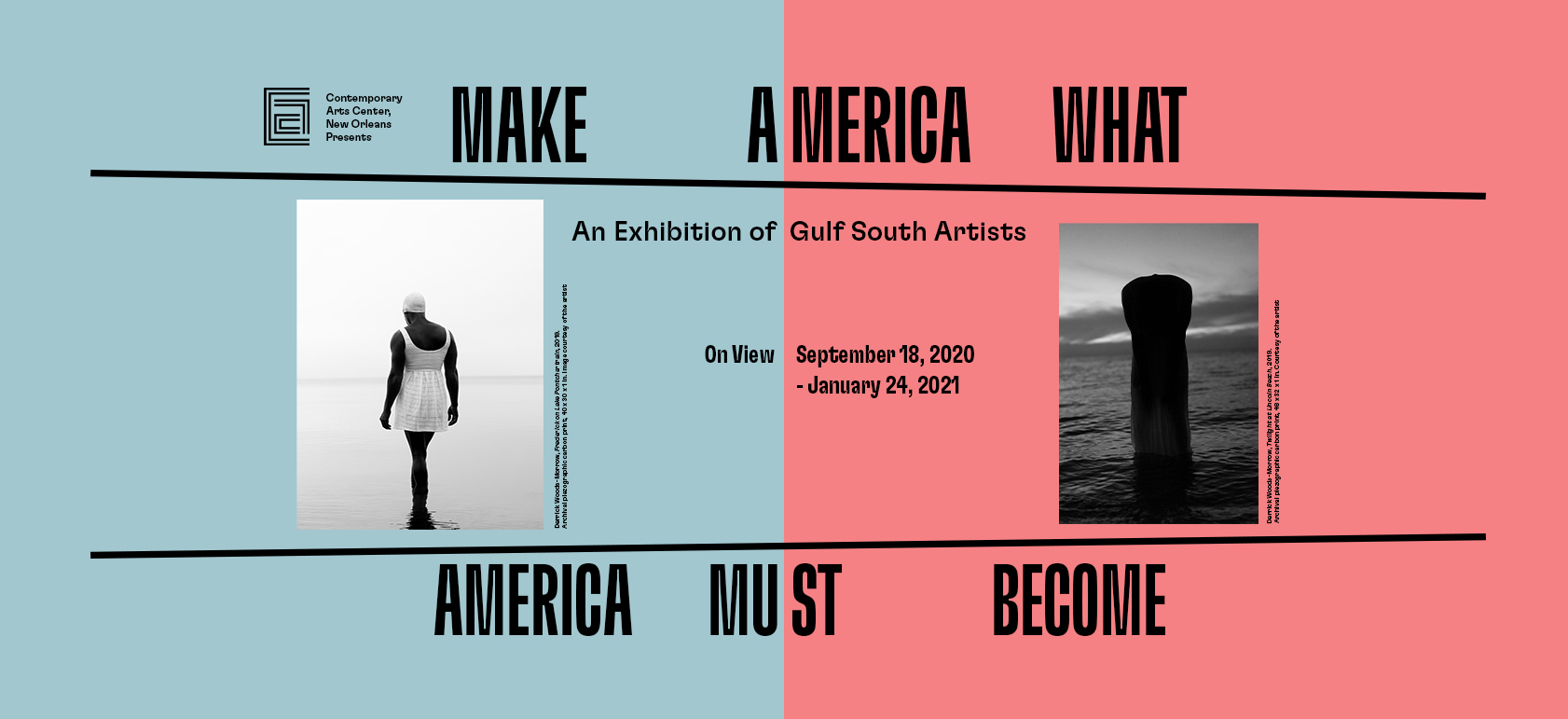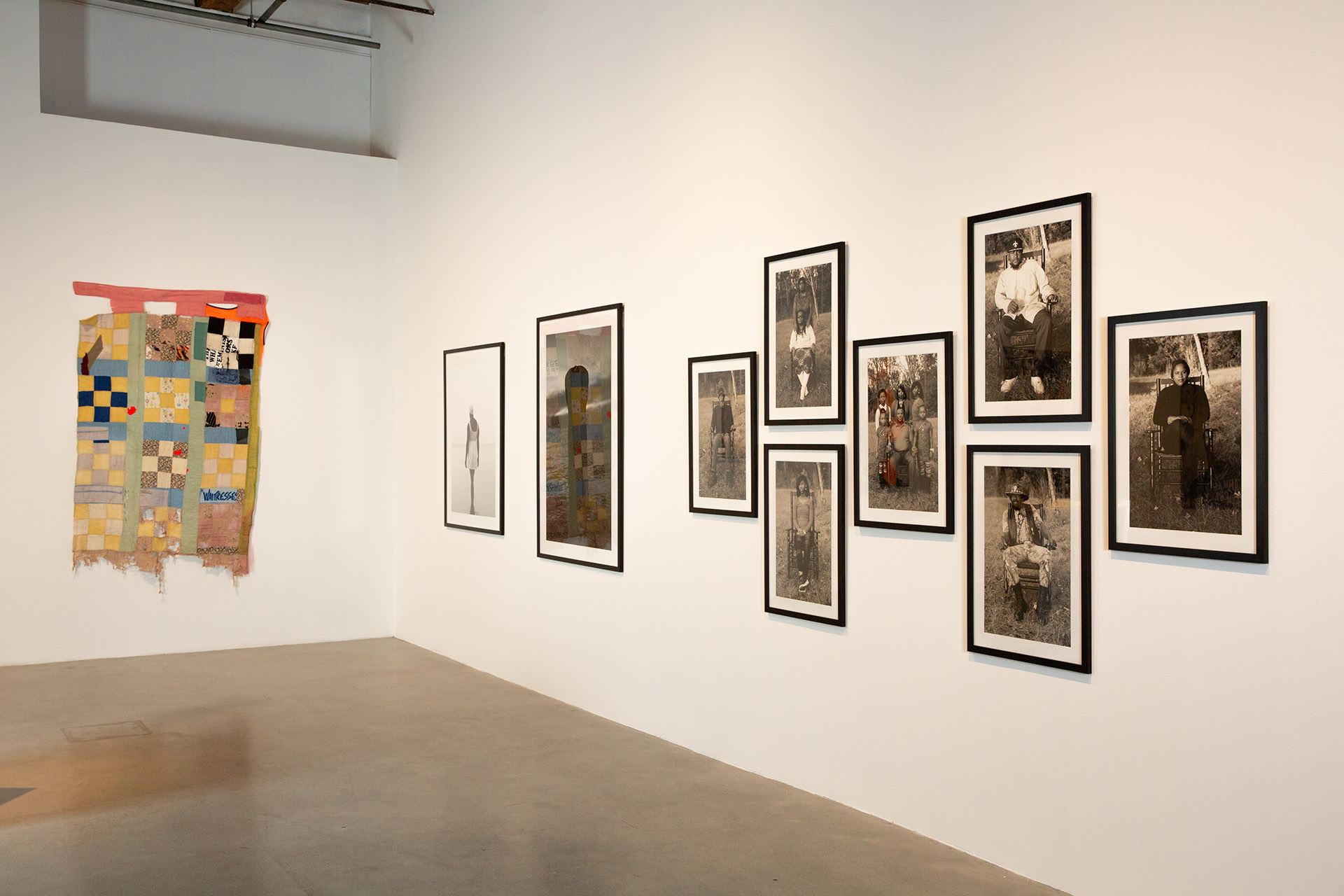 "Great men have done great things here, and will again, and we can make America what America must become." – James Baldwin
America is an anxious nation chasing a more perfect union. As it's political body struggles along the arc of justice, the truths "we" hold, rarely appear self-evident. Complicated by an overtly mediated era, today's social movements demand a punctuated examination of #historicalconsequence and #power. At this moment, the distance between Art and Politics—reflection and response—seems to be collapsing. In a letter to his nephew on the 100th anniversary of the Emancipation Proclamation, philosopher and American commentator, James Baldwin, offered an optimistic but urgent message, "Great men have done great things here, and will again, and we can make America what America must become."
During a summer of electoral consternation, the CAC presents Make America What America Must Become, An Exhibition of Gulf South Artists. Together, 34 artists from Texas, Louisiana, Mississippi, Alabama, Florida, and Bulbancha examine how power is made manifest in culture, politics, economics, and ecology. Their works speak urgently to the current political paradigm and reflect broadly on the conjuring and churning of the American fever dream.
Explore Our Exhibition
Gallery tickets must be reserved in advance online, and are available on a time-ticketed basis. Reserve tickets below!
RESERVE GALLERY TICKETS ONLINE**
** NOTE: Reservations to this exhibition automatically includes admission to SOLOS: Exhibitions and New Work Showcases by CAC Visual Artists-in-Residence, on view in the CAC's Second Floor galleries through April 25, 2021.
If you are unable to visit us at the CAC, we encourage you to explore our Virtual Exhibition, complete with high-resolution images, detailed information about the exhibition and each work, plus biographies of each featured Gulf South artist!
Make America What America Must Become Artist Roster
This exhibition was curated by George Scheer, CAC Executive Director, Katrina Neumann, Director, Private Collection, and Curatorial Consultant Toccarra A. H. Thomas, Director of the Joan Mitchell Center to select artists for the CAC's seventh annual open call exhibition:
Langston Allston (LA) | Jacksun Bein (LA)| Lauren Cardenas (MS) | Veronica Ceci (TX) | Artist Collaboration (LA): Savannah Levin, Lacy Levin, Nelle Edge, Caitlin, Natalia Roa, Elias Serhan, Antonia Zennaro | Kjelshus Collins (LA) | Veronica Cross (LA) | Luis Cruz Azaceta (LA) | Jeffery Darensbourg (Bulbancha) | Stephen Paul Day (LA) | Su Ecenia (FL) | AnnieLaurie Erickson (LA) | Adam Farcus (TX) | André Fuqua (TX) | Coulter Fussell (MS) | Dustin Harewood (FL) | Sarah Hill (LA) | Ariel René Jackson (TX) | C E Johnson (AL) | Darryl Lauster (TX) | Krystle Lemonias (FL) | Fernando Lopez (Bulbancha) | Gabriel Martinez (TX) | Lionel Milton/ELLEONE (LA) | Yue Nakayama (TX) | Ned&ShivaProductions (FL) (Javier Barrera and Lynn Burgos) | Derrick Woods-Morrow (IL) | Ozone 504 (Bulbancha) | Edison Peñafiel (FL) | Dan Rule (LA) | Dalila Sanabria (FL) | Caroline Sinders (LA) | Rosalie Smith (LA) | Gabrielle Garcia Steib (LA) | Kristine Thompson (LA) | Monique Verdin (LA)
Credits
This exhibition is organized and presented by the Contemporary Arts Center (CAC), New Orleans. Support for this exhibition is provided by Sydney & Walda Besthoff, The Helis Foundation, and the Welch Family Foundation. This exhibition is also supported by the City of New Orleans through a Community Arts Grant, as well as by a grant from the Louisiana Division of the Arts, Office of Cultural Development, Department of Culture, Recreation and Tourism, in cooperation with the Louisiana State Arts Council.