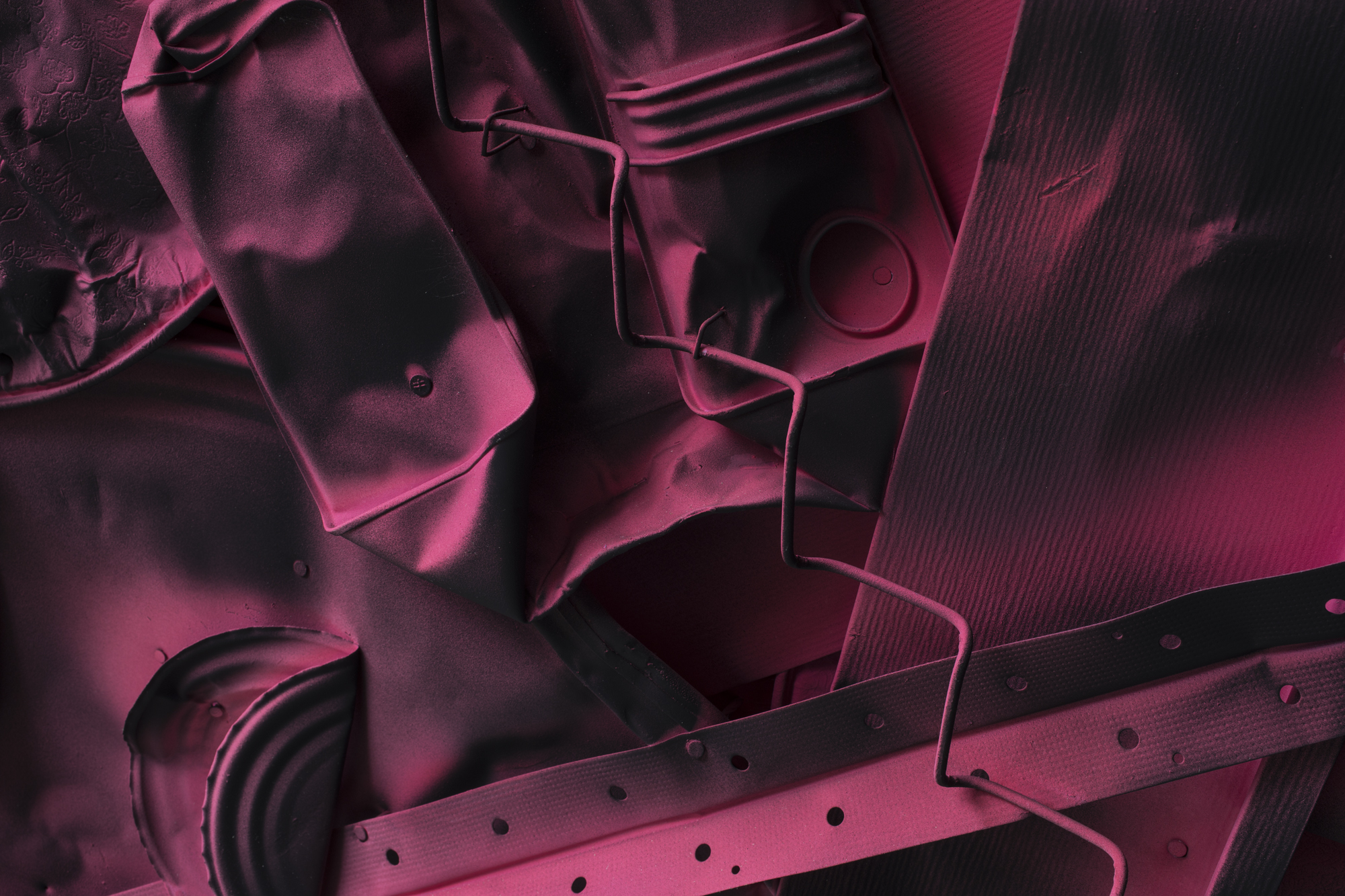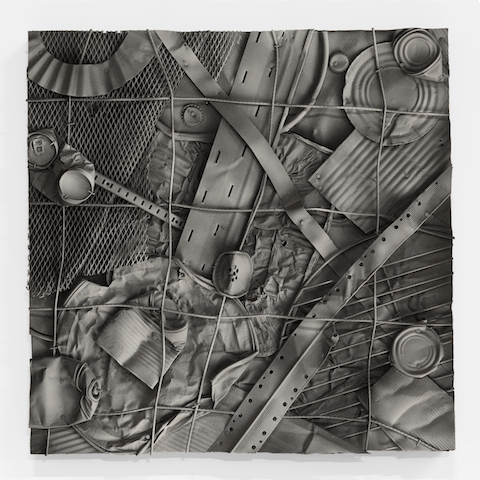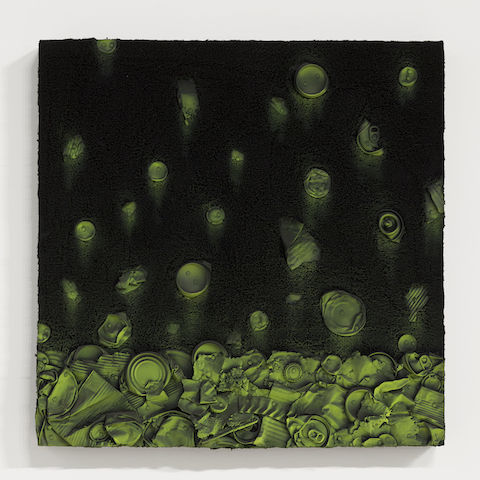 Raised in New Orleans, Monaghan spent his childhood watching the mechanical operations of the Reily Coffee Company where his father worked.
Later, he trained in the studios of architect William Wainwright and Buckminster Fuller and established his artist studio in the Portland Sheet Metal Shop in Somerville, MA. In 1975, the ICA Boston organized his first solo exhibition. William Monaghan: I—Object is Monaghan's first museum exhibition in forty years, including work from the 1970s and 1980s as well as a large body of work from the last three years of production in New Orleans. Monaghan's early, large- scale works in steel and canvas—mounted and exposed to rain and the elements—locate artistic agency at the intersection of materials. Chemical reactions, oxidization, and evaporation gave way to marks in rust and red.
His recent work returns to the industrial scrap yard. Composed of remaindered and unwanted detritus, Monaghan's assembled, affixed and painted canvases estrange perceptions of depth, space, and the relationship of the viewer to histories and functions of commonplace objects. Collectively, they serve as portraits of a contemporary post-industrial economy and the aestheticized remains of a foregone day.
Support for this exhibition is provided by the Azby Fund, Sydney & Walda Besthoff, The Helis Foundation and the Visual Arts Exhibition Fund.
This exhibition is also supported in part by a Community Arts Grant made possible by the City of New Orleans and administered by the Arts Council New Orleans, as well as by a grant from the Louisiana Division of the Arts, Office of Cultural Development, Department of Culture, Recreation and Tourism, in cooperation with the Louisiana State Arts Council.