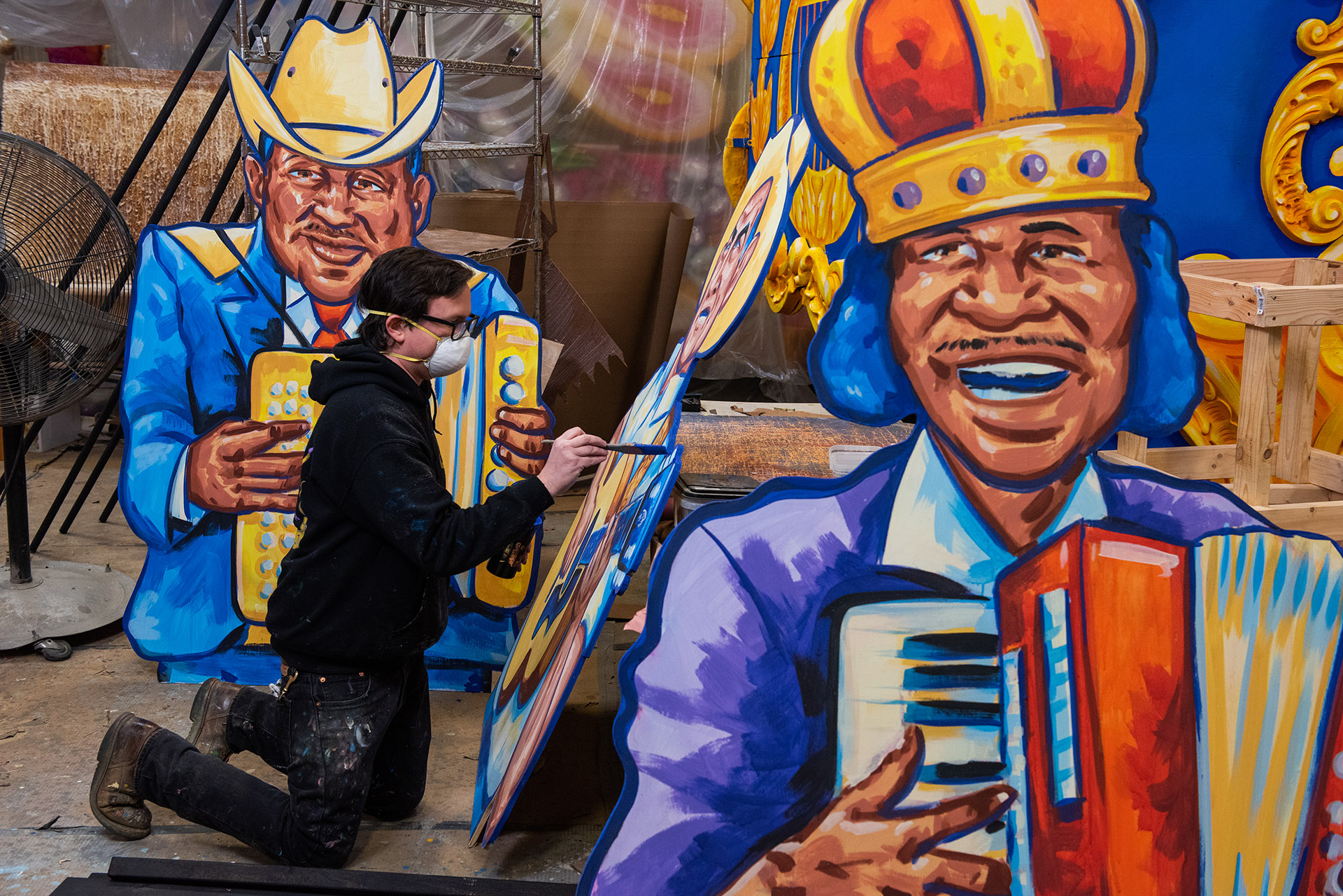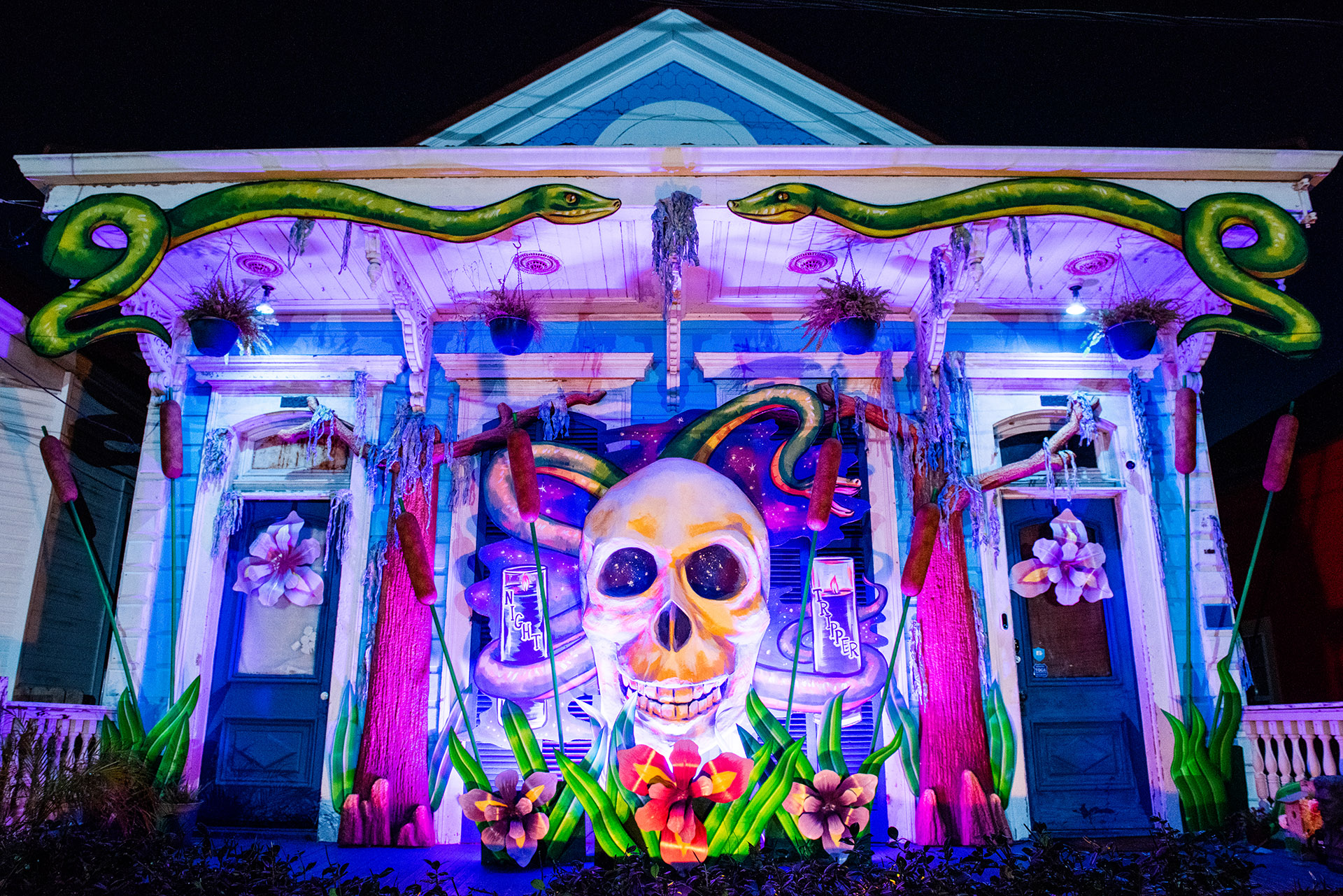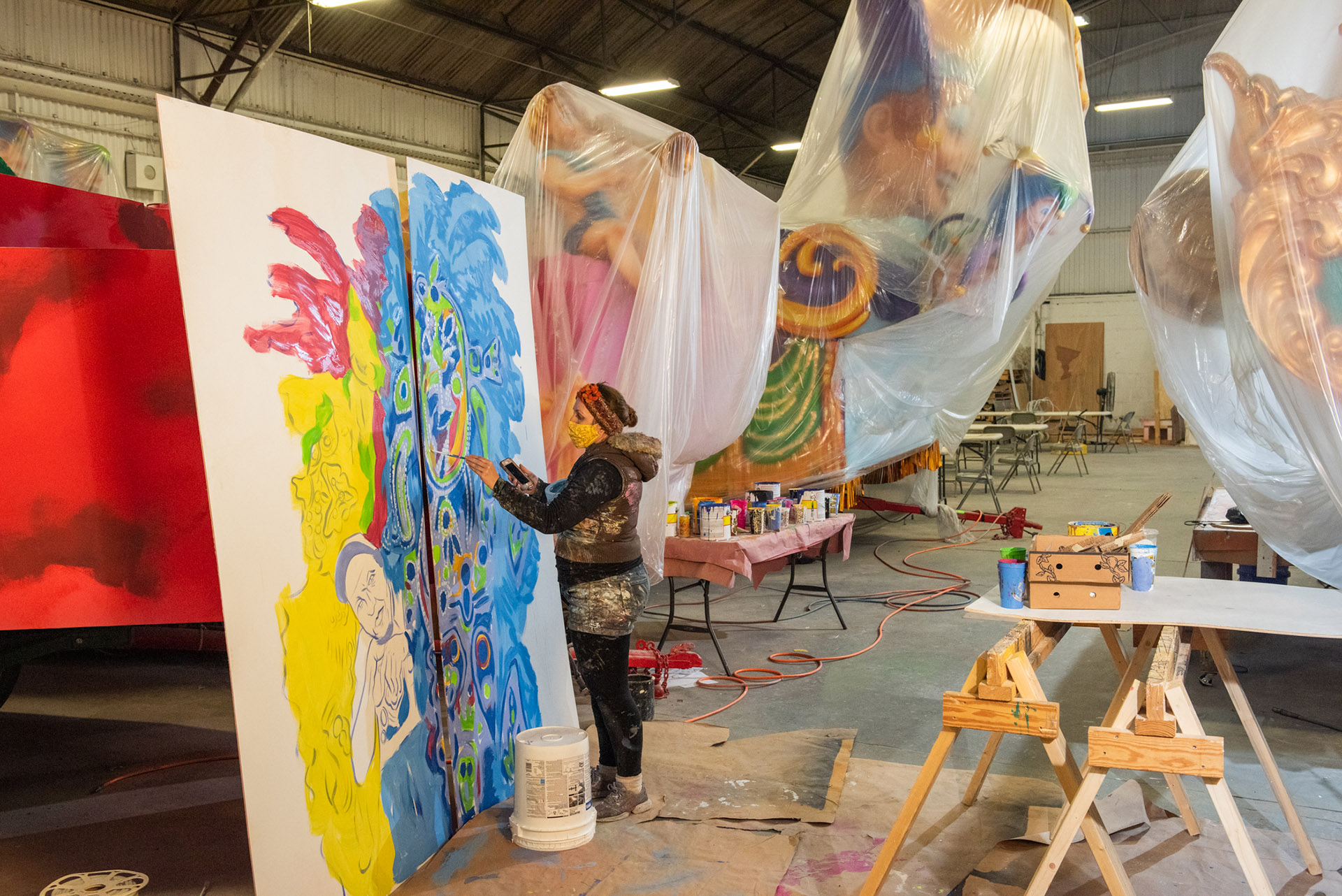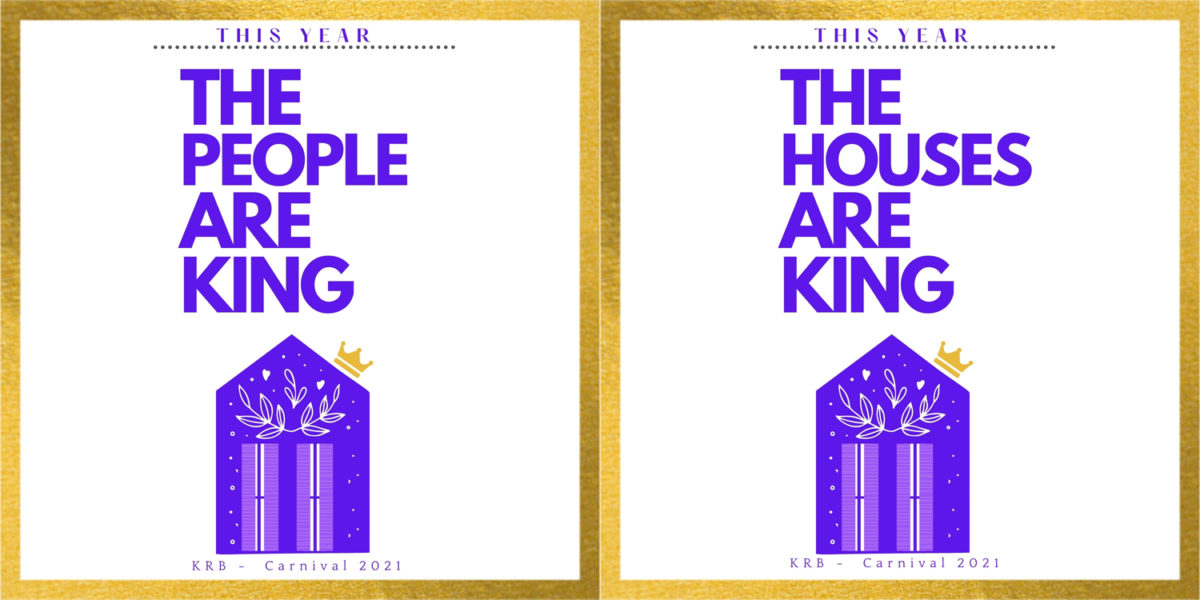 The CAC is excited to host an exhibition an auction featuring New Orleans' famous "house floats" from Krewe of Red Beans' "Hire a Mardi Gras Artist" initiative! Artistic creations from select house floats will be on view all together for the first time, and available for purchase through an online auction that will benefit New Orleans culture-bearers and the CAC.
Admission will be free to the public through the following weekends only: March 20-21, March 27-28, and April 3-4, and April 11-12 from 11:30 am to 4:30 pm. Advance online reservations are required on a timed-ticketed basis, allowing 50 visitors per hour. COVID-19 guidelines will be enforced, including social distancing and mask-wearing.
About the Initiative
In the fall of 2020, Krewe of Red Beans founder Devin De Wulf and float artist Caroline Thomas created the "Hire a Mardi Gras Artist" initiative to provide jobs to laid-off Mardi Gras artists while bringing Carnival magic to New Orleans neighborhoods. The initiative raised more than $330,000 to employ 48 Mardi Gras artists and the construction of 24 "house floats" across the city As a sponsor, the CAC provided the Krewe's artists with float-building space before Mardi Gras, and is now proud to host this exhibition of house floats in our warehouse space.
Take Home a Piece of Mardi Gras History!
The CAC and Krewe of Red Beans are teaming up to host a live, online auction from March 20 through April 11, 2021. Don't miss this incredible opportunity to take home a piece of Carnival history! Proceeds from house float art sales will benefit New Orleans culture-bearers and the CAC. Stay tuned to our website, social media, and newsletter for updates!
"Hire a Mardi Gras Artist" in the News
Garden & Gun: "The Wildly Creative Way New Orleans is Celebrating Mardi Gras"
NPR Interview: "No Floats No Problem: How New Orleans Is Celebrating A Pandemic Mardi Gras"
PBS Newshour: "With no Mardi Gras parades, New Orleans transforms houses into floats"
Southern Living: "Mardi Gras Artists Keeping Joy Alive in New Orleans by Turning Homes into Parade Floats"