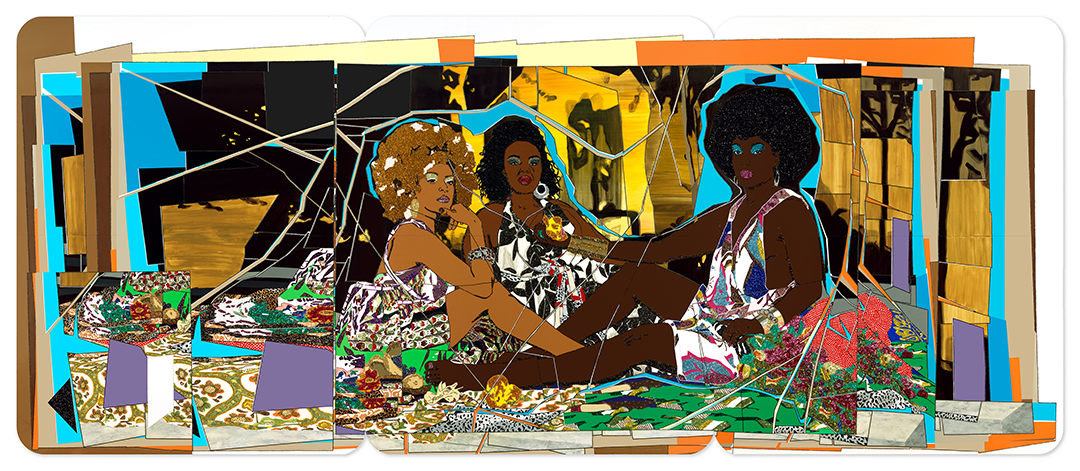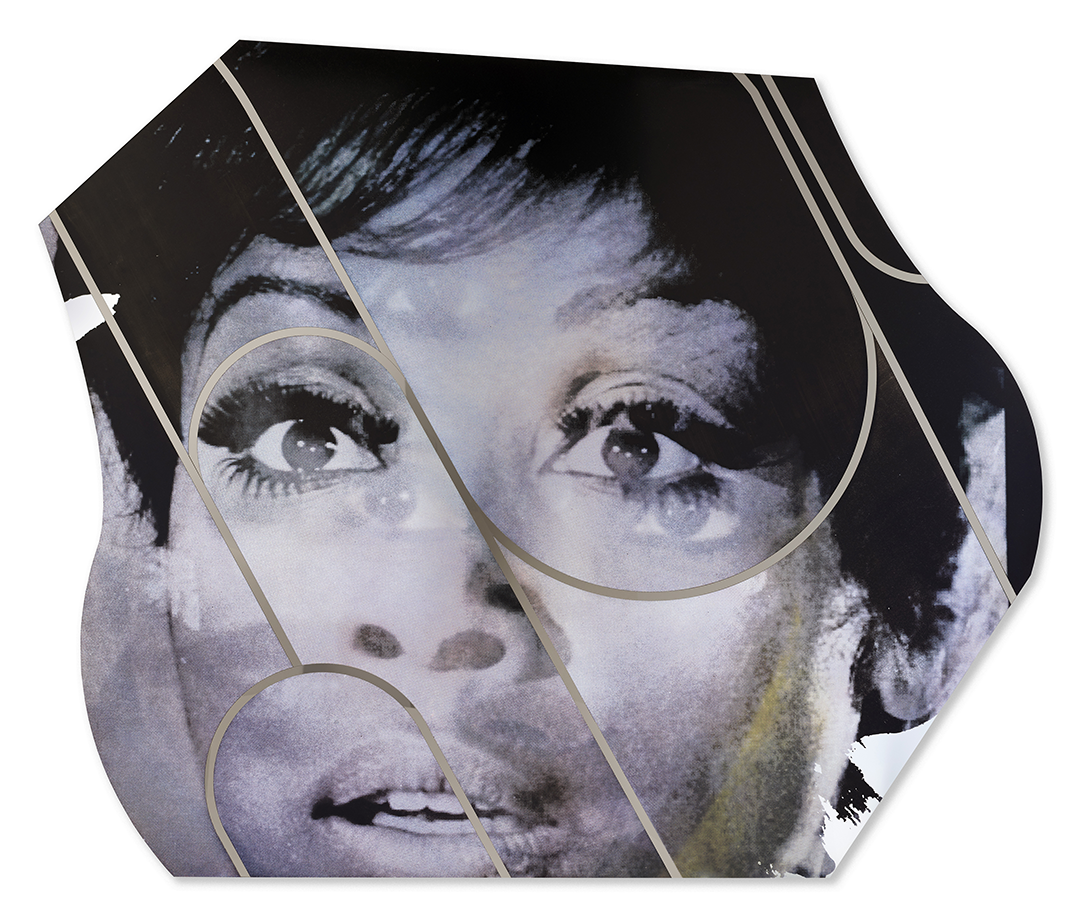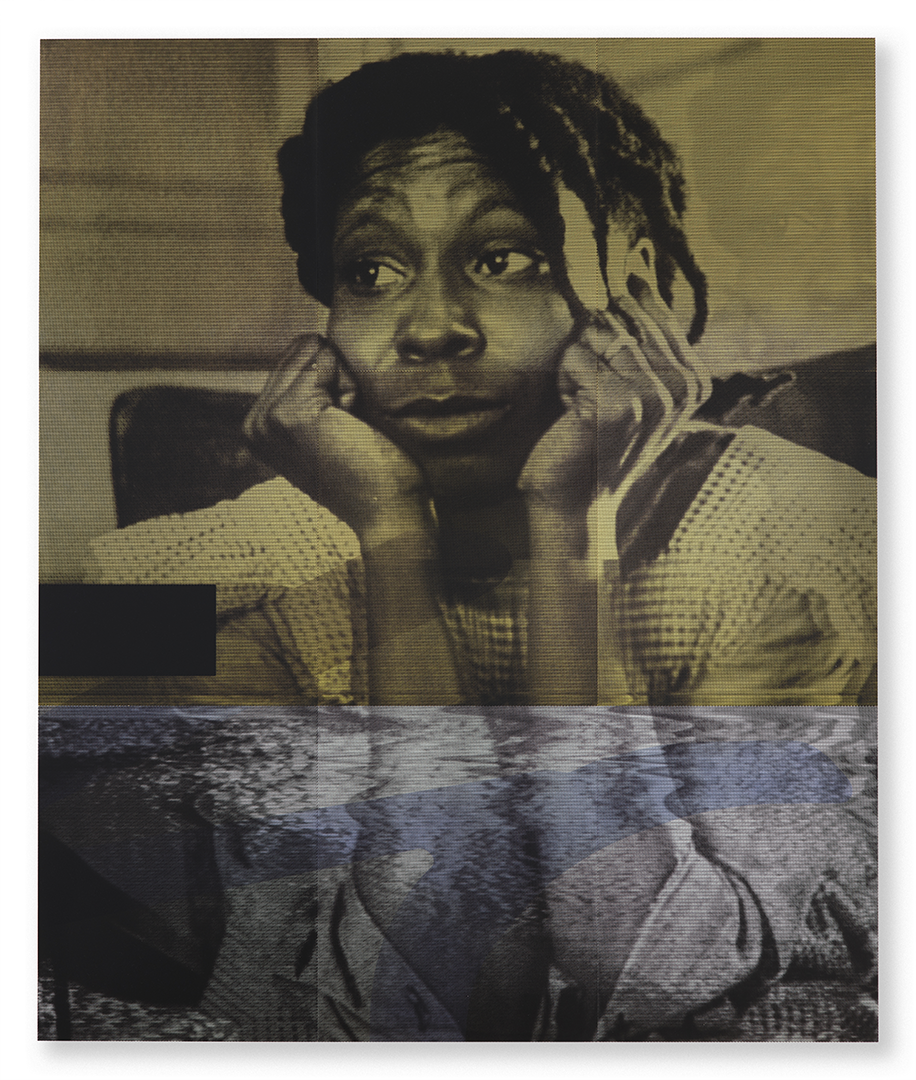 UPDATE: In Solidarity with Protests, CAC Donates $10,000 to Local, Black-led Organizations Fighting to End Mass Incarceration, Extends Complimentary Admissions to All Through June 14. Read the announcement
The CAC will re-open its galleries on a limited basis, June 1-14, 2020. Patrons must reserve tickets to attend CAC galleries in advance, but space is limited! Reserve your tickets online here and please review our Health & Safety Guidelines before your visit. Thank you!
We also invite you to explore this exhibition online through our Digital Gallery, below.
MICKALENE THOMAS: FEMMES NOIRES - DIGITAL GALLERY
Download Gallery Guide
----
Mickalene Thomas: Femmes Noires is an exhibition of new work—collages and montages by Mickalene Thomas. Spanning new painting, film, and photography, the works include references to pop culture and the long history of Western and African Art—from Edouard Manet's odalisque figures to the mise-en-scene studio portraiture of James Van Der Zee and Malick Sidibé. Thomas's ability to detect and to hold contradictions translates into powerful, self-possessed depictions of Black women that confront and subvert stereotypes. In dialogue with collages and montages by artists notably including Pablo Picasso, Hannah Höch, Romare Bearden, and Wangechi Mutu, Thomas's work uses juxtaposition and arrangement to explore cross-cultural and hybrid social and personal histories.
Co-organized by Andrea Andersson (CAC New Orleans) and Julie Crooks (AGO Toronto), this exhibition is transnational in its structure and logic, exploring the identity construction of women of the global African diaspora. This exhibition is accompanied by a catalogue co-edited by Andrea Andersson (CAC) and Julie Crooks (AGO), and co-imprinted by the AGO and Goose Lane Press.
Mickalene Thomas: Femmes Noires is co-organized by the Contemporary Arts Center (CAC), New Orleans and the Art Gallery of Ontario (AGO), Toronto. This exhibition is supported by The Helis Foundation, Sydney & Walda Besthoff, and The Azby Fund. Additional funding is provided by the Visual Arts Exhibition Fund with generous contributions from The Azby Fund, Bryan Bailey, Valerie Besthoff, Walda & Sydney Besthoff, The Domain Companies, Anna & Scott Dunbar, Kendall Winingder and Patrick Schindler, Aimée & Mike Siegel, David Workman, and anonymous donors.
This exhibition is also supported in part by a Community Arts Grant made possible by the City of New Orleans as well as by a grant from the Louisiana Division of the Arts, Office of Cultural Development, Department of Culture, Recreation & Tourism, in cooperation with the Louisiana State Arts Council, and the National Endowment for the Arts, a Federal agency.
Please note that this exhibit contains strong language and nudity. Viewer discretion is advised.