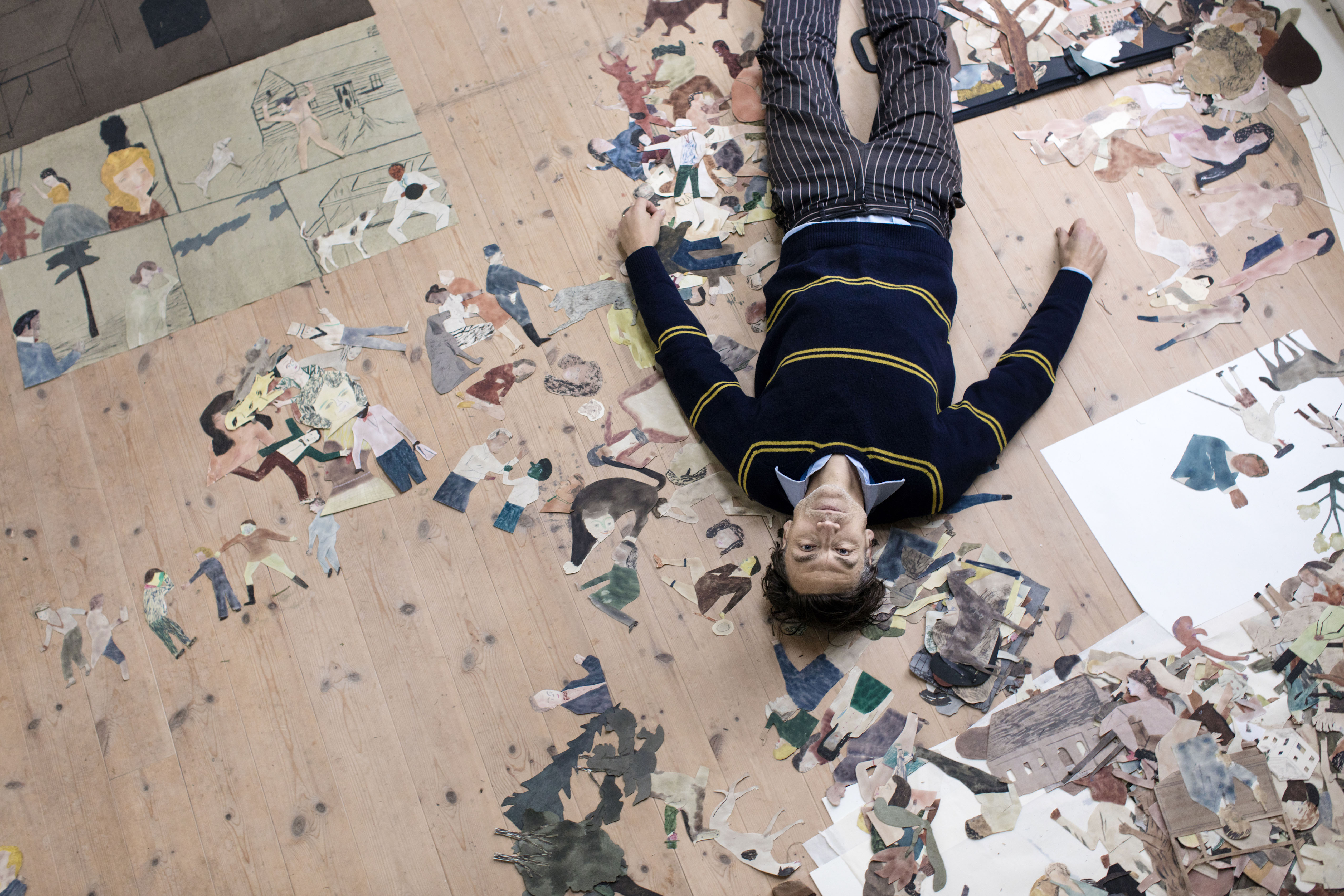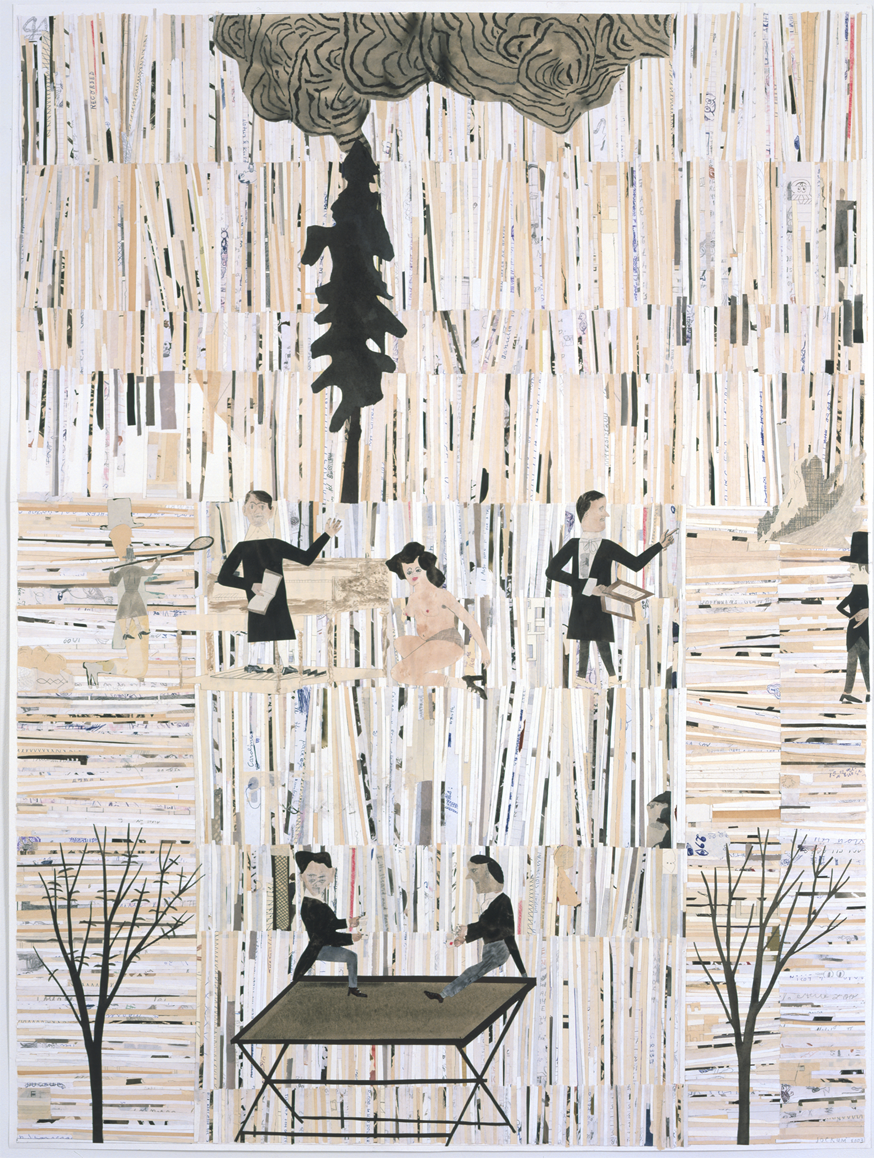 Why Is Everything A Rag is the first solo museum exhibition of the Stockholm-based artist Jockum Nordström in the United States.
Children's books, jazz and blues vinyl covers, collages, drawings, paintings, and paper sculptures collected from the start of his career through today figure in a practice animated by and built of visual vernacular. Inhabiting liminal spaces heralded as much by surrealism as by folk traditions, Nordström looks to the cultural, psychological, and physical margins of society. Positioning his audience as voyeurs—into derelict buildings, soundscapes, and private lives—Nordström explores the conditions of "outsider" to develop an oeuvre of outlines—physical perimeters, cut-outs and scraps—creative edges of civilization.
Why Is Everything A Rag brings Nordström—for the first time—to New Orleans, the city that has shaped his artistic imagination since the early '90s and to the home of the music he makes as a member of the band, Joakim Åhlund & Jockum Nordström. Why Is Everything A Rag is a demonstration of a practice guided by improvisational logic, an unremitting tempo, and perpetual discovery through space-time delimited by ungoverned borders.
The CAC is proud to release its first musical album in conjunction with this exhibition. Why Is Everything A Rag shares its name with the exhibition and will be the third release by Joakim Åhlund & Jockum Nordström. The album will be produced by New Orleans-based producer, Christoph Andersson.
This exhibition is organized by the Contemporary Arts Center, New Orleans (CAC), and curated by Andrea Andersson, The Helis Foundation Chief Curator of Visual Arts at the CAC.
Support for this exhibition is provided by the American-Scandinavian Foundation, the Consulate of Sweden, the Barbo Osher Pro Suecia Foundation, the Azby Fund, Sydney & Walda Besthoff, The Helis Foundation, David Zwirner, New York/London/Hong Kong, Galleri Magnus Karlsson, Stockholm, Zeno X Gallery, Antwerp, and the Visual Arts Exhibition Fund: Anonymous, Valerie Besthoff, Bryan Bailey, Anna & Scott Dunbar, Felicity Property Co., and Aimée & Mike Siegel. In-kind support is provided by The Domain Companies.
This exhibition is also supported in part by a Community Arts Grant made possible by the City of New Orleans and administered by the Arts Council New Orleans, as well as by a grant from the Louisiana Division of the Arts, Office of Cultural Development, Department of Culture, Recreation and Tourism, in cooperation with the Louisiana State Arts Council. Funding has also been provided by the National Endowment for the Arts, Art Works.