JUST US
Join the CAC's annual celebration and reflection on the life and legacy of Dr. Martin Luther King, featuring art, thought-provoking discussions, activities, and more at the CAC. Admission is free with RSVP.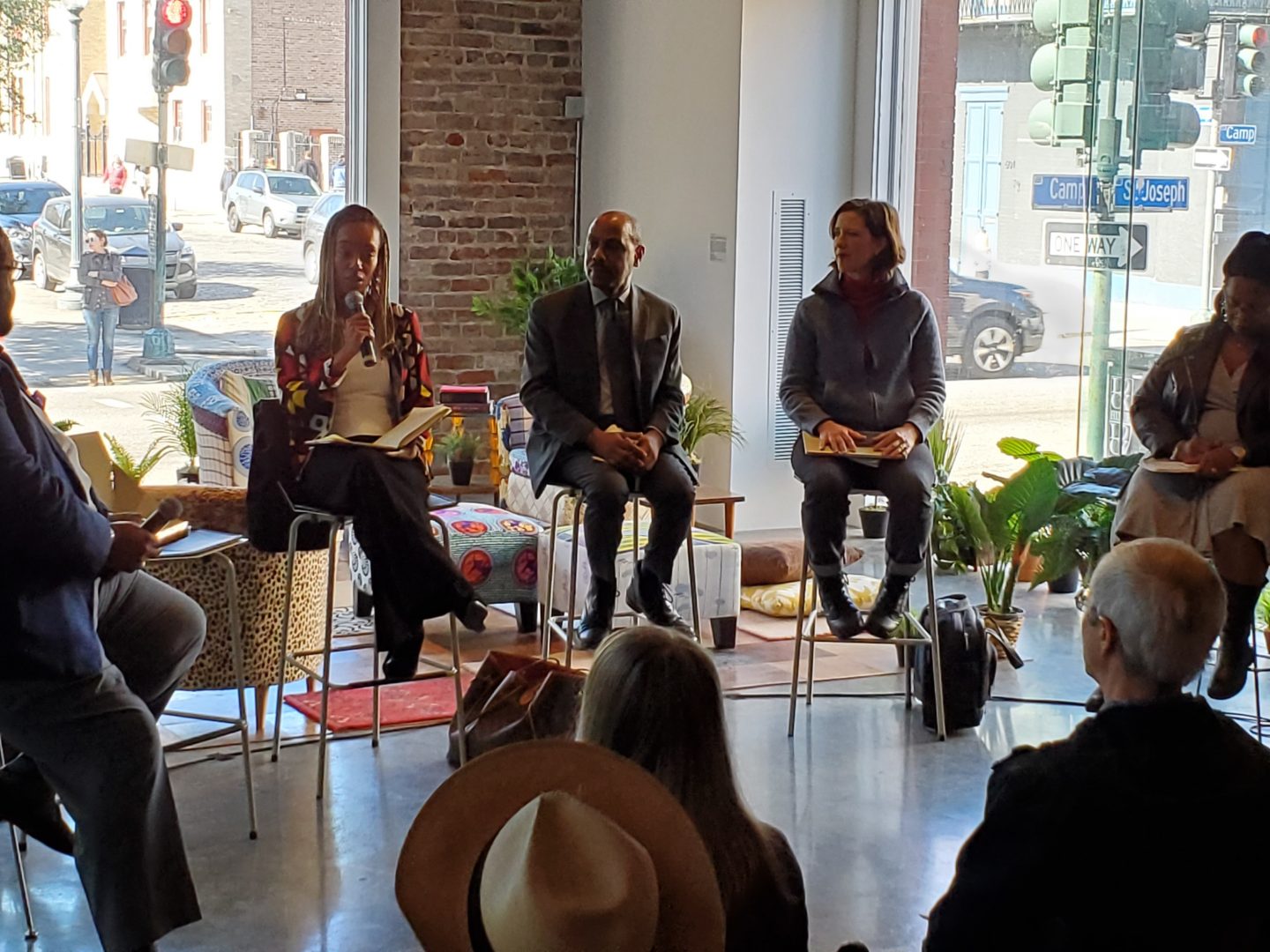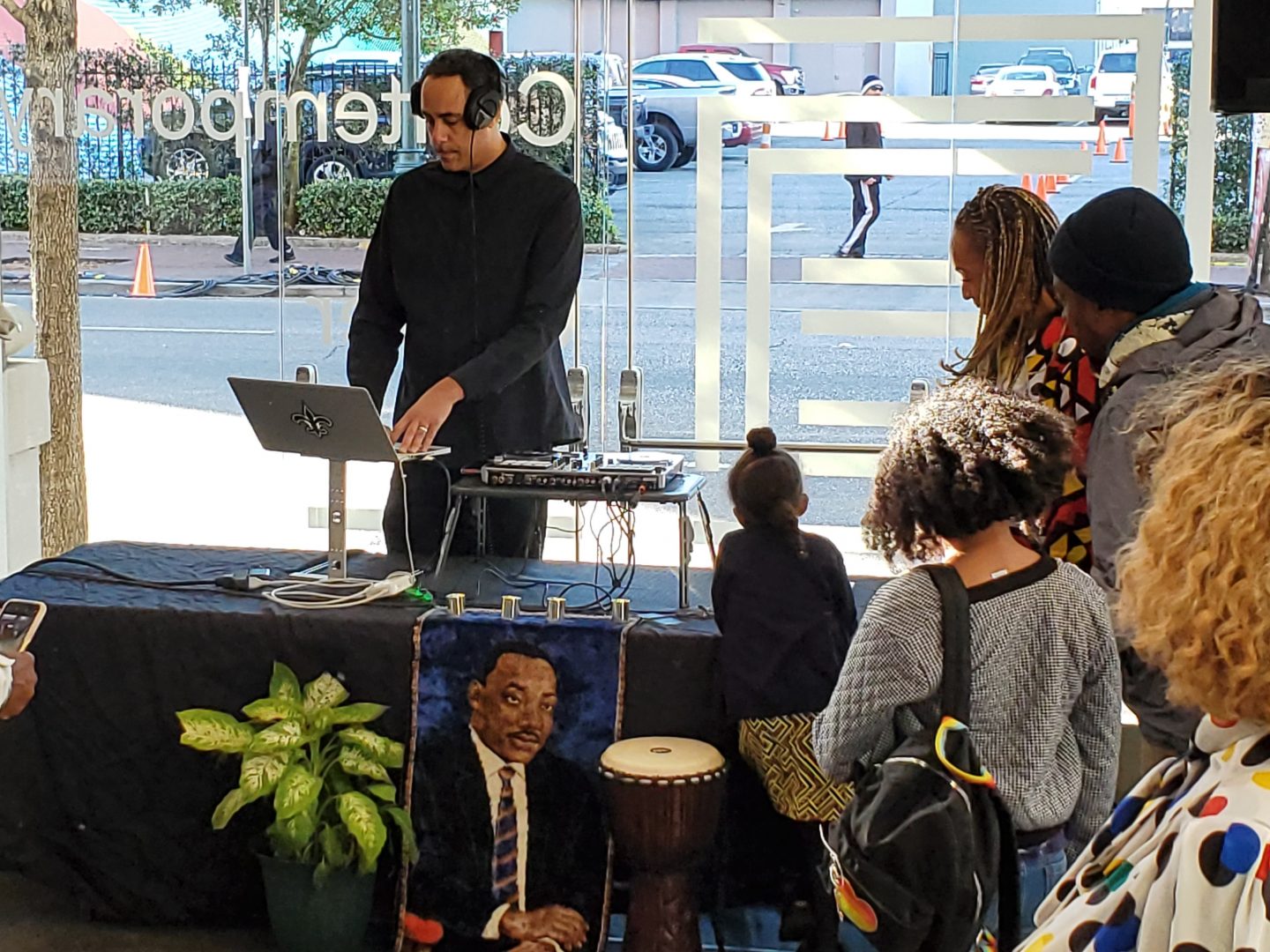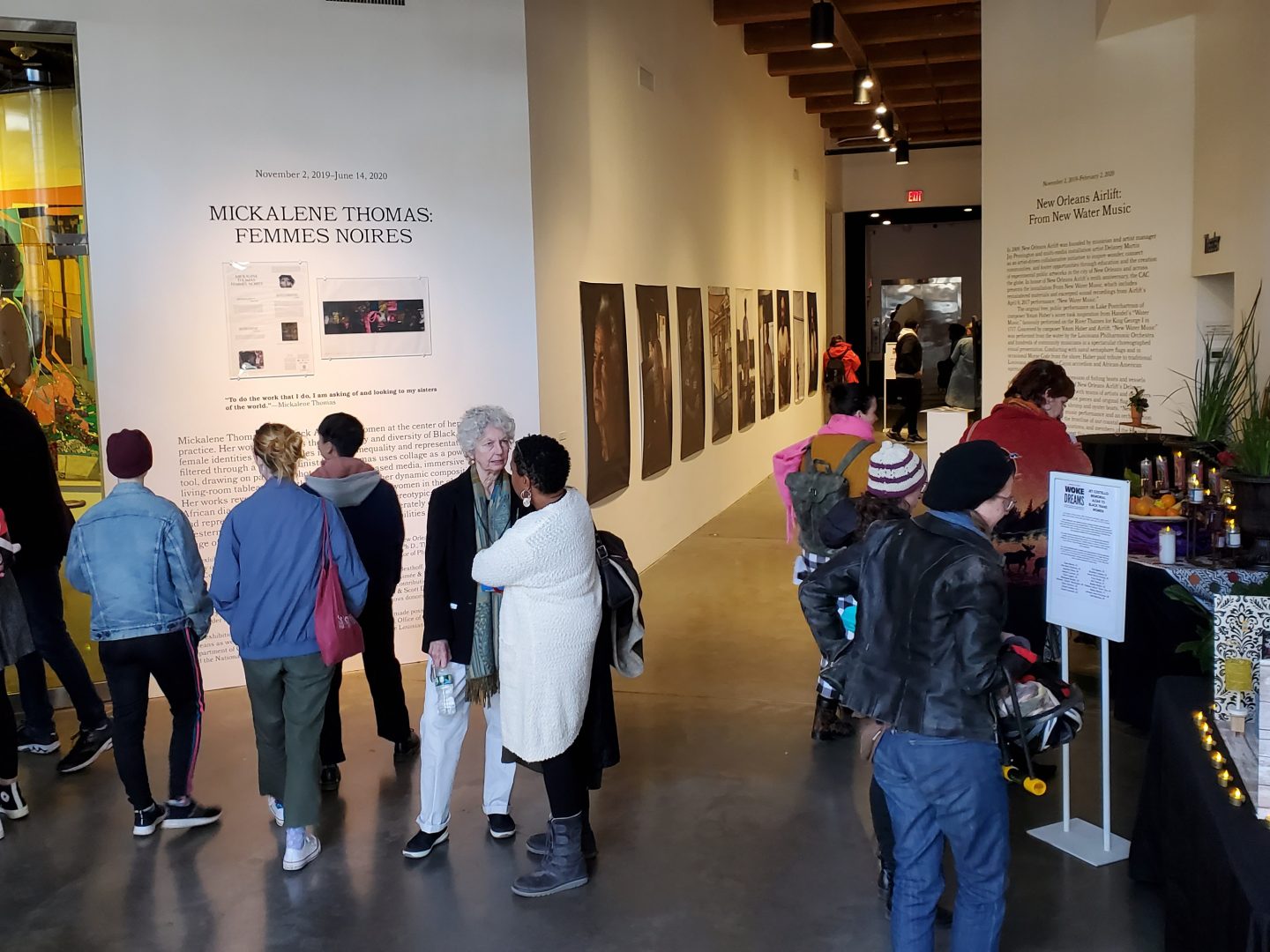 Inspired by the recently-completed mural on the CAC's Camp St. building by New York City-based conceptual artist Sanford Biggers, "JUST US" will feature music by DJ Raj Smoove, an interactive altar by Ifátùmínínú Bamgbàlà Arẹ̀sà and sound artist Ifádáhùnsi Bamgbàlà Arẹ̀sà, and free gallery admission to the CAC's current exhibition Prospect.5: Yesterday we said tomorrow.

Music by DJ Raj Smoove
12 – 4 pm | CAC Atrium
DJ Raj Smoove presents a curated set with beats and songs from and inspired by the Civil Rights Movement.
Interactive Altar
12 – 4 pm | CAC 2nd Floor
Honor the life and legacy of Dr. King with an interactive altar specially-created by Ifátùmínínú Bamgbàlà Arẹ̀sà and sound artist Ifádáhùnsi Bamgbàlà Arẹ̀sà for this occasion.
Panel Discussion: The Matriarchy, Family, and Community in Activism

1 – 2 pm | CAC Atrium

Join us for an artist panel discussion led by Kesha McKey of KM Dance Project, who will discuss their dance work Raw Fruit and the legacy of matriarchy, family, and community in activism in the past and our present. McKey will be joined by guest panelists Catherine Caldwell, Associate Director of KM Dance Project and free feral, an interdisciplinary artist based in New Orleans. The conversation will be moderated by Stephanie McKee, Executive Artistic Director of Junebug Productions.
COVID-19 Health & Safety Requirements
For the safety of our community, proof of vaccination or negative COVID-19 PCR test within 72 hours of attending the CAC is required for admission. Mask-wearing is required at all times when not actively eating or drinking. Questions? Contact us at info@cacno.org.

Lecture/Discussion, Special Event
Presented by The Helis Foundation: A Project of Arts Council New Orleans
Thursday Jan 20, 2022
Learn More
RSVP