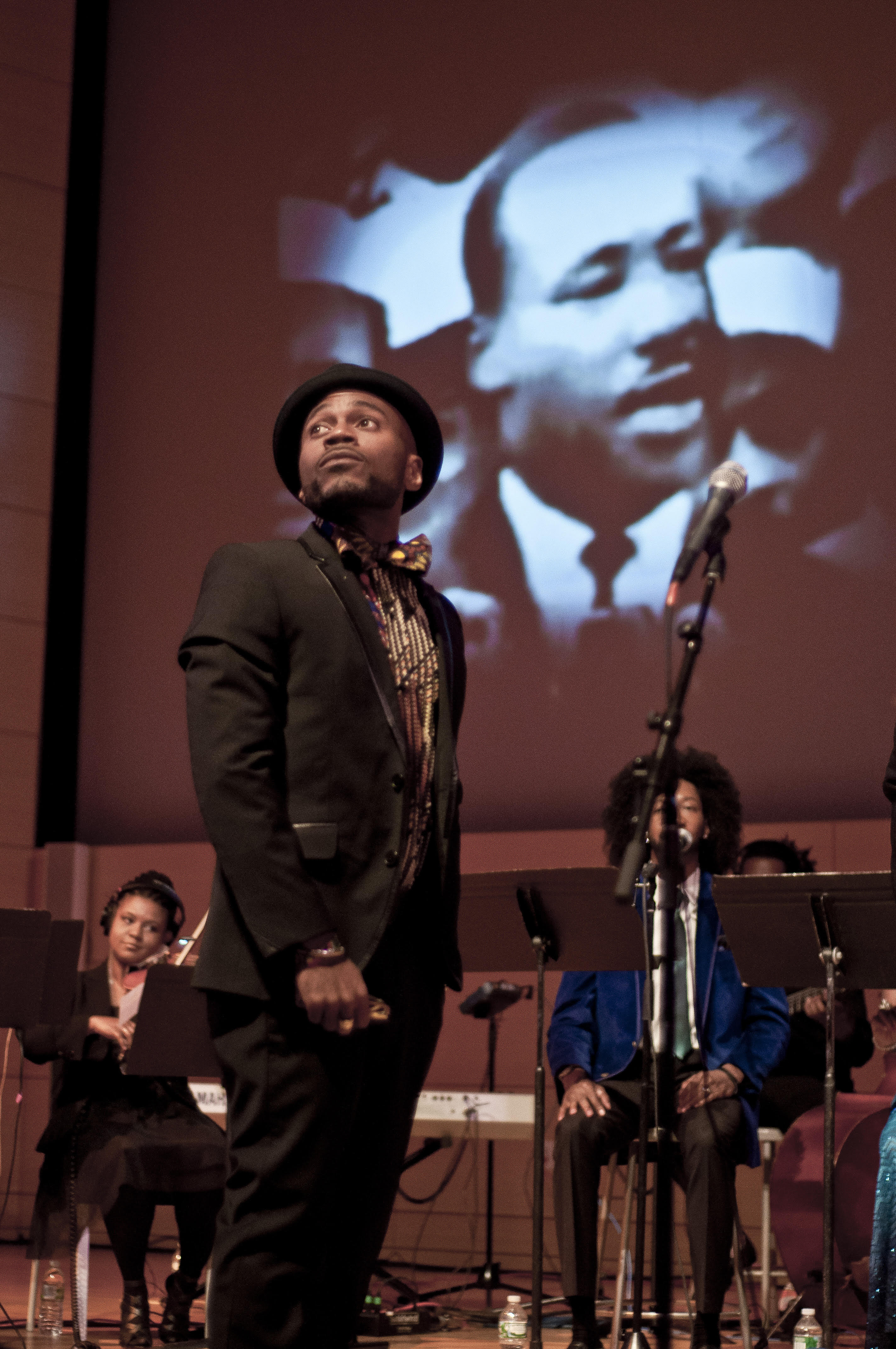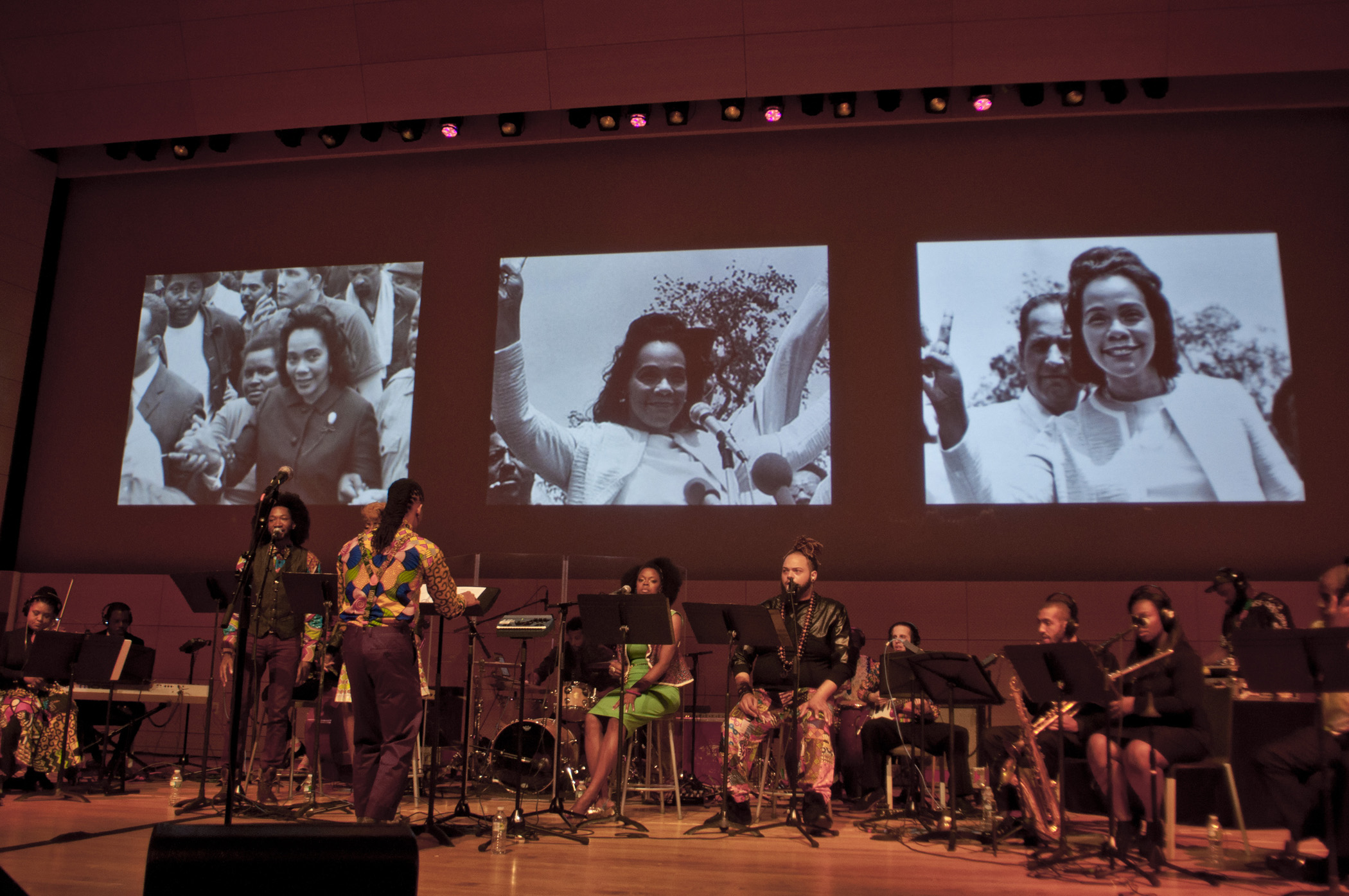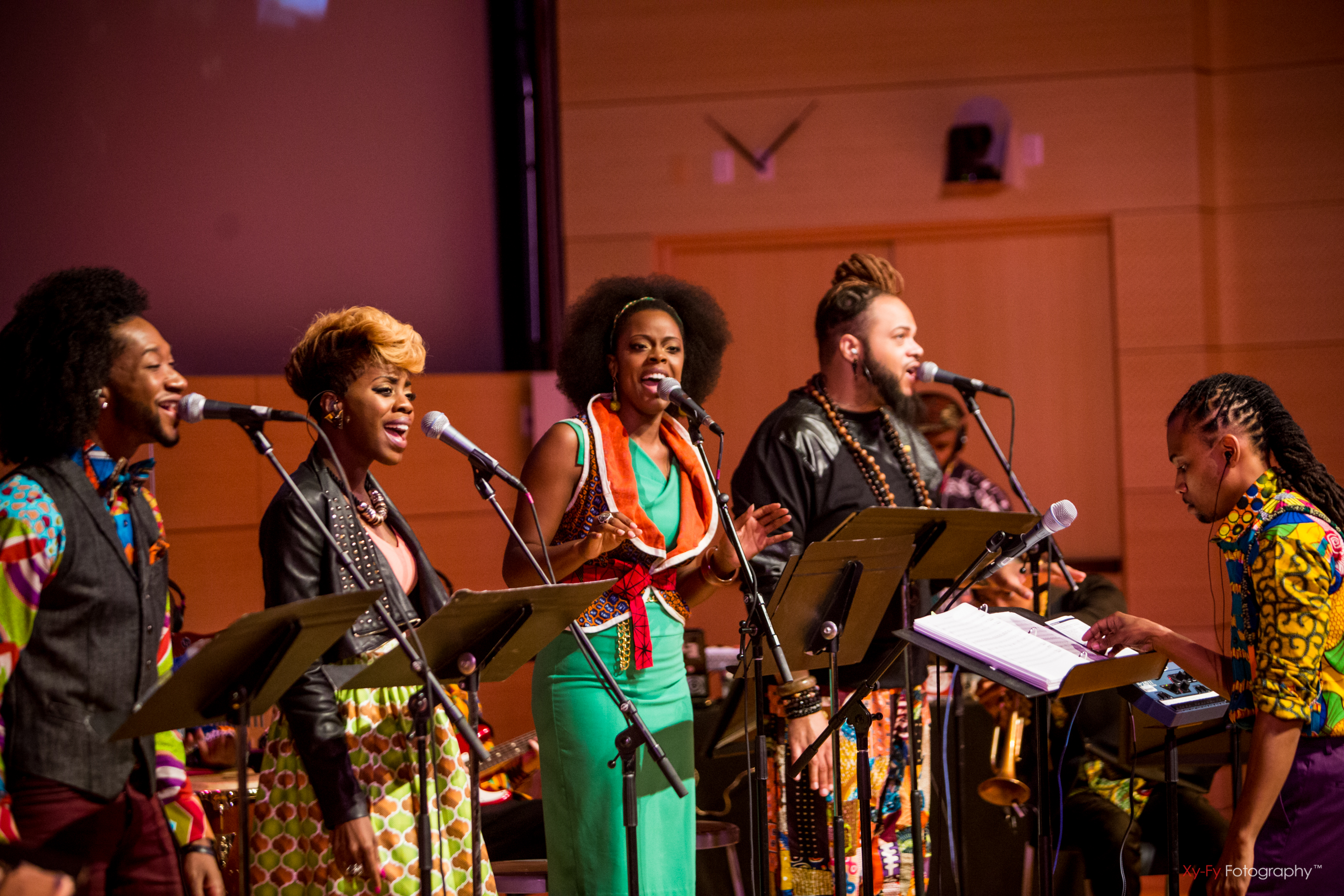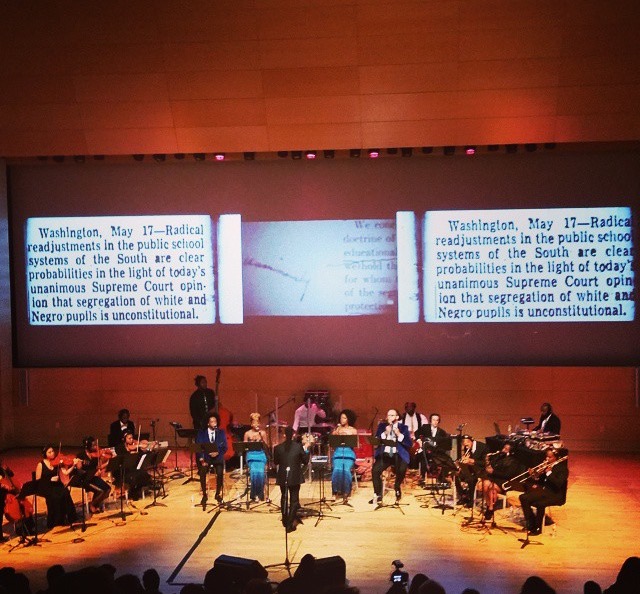 Soundtrack '63 is a multi-media, live music performance that takes the audience back in time with a cultural and artistic retrospective of the Civil Rights Movement from 1963 to the Black Lives Matter Movement.
Originally produced by 651 ARTS and developed by Creative Director Chen Lo, Soundtrack '63 premiered in 2013 as part of the
Movement '63
series. This performance of
Soundtrack '63
will feature the untold and under-told stories of New Orleans' civil rights history. It includes performances by local artists alongside commentary by Dr. Cornel West and Sonia Sanchez, and performances by Abiodun Oyewole of The Last Poets. This 3-screen multi-media installation, live music, and edutainment retrospective of the Civil Rights Movement is an incredible cultural and artistic experience that takes you on a journey from the continent through milestone events in African-American history through compelling images, video, jazz, hip-hop, soul, and poetry.
From the Black empowerment songs of James Brown to the outcries for justice for Mike Brown, Soundtrack '63 illuminates attention around one of the single most important movements in history, with liberation messages that remain relevant today. Soul Science Lab duo, Chen Lo, and Asante Amin recreate the year 1963 in a live documentary with a host of dynamic performance artists whose work breathes new life into the sights and sounds that shaped the music of an era—allowing a modern audience to re-think, re-new, and re-mix their conceptions of the past.
Guest performances by Troy Sawyer, Shaka Zulu, McDonogh 35 Senior High School Gospel Choir, Abiodun Oyewole of The Last Poets, and Sunni Patterson.
Soundtrack '63 at the CAC is presented in collaboration with Junebug Productions and Soul Science Lab. Originally commissioned and produced by 651 ARTS.