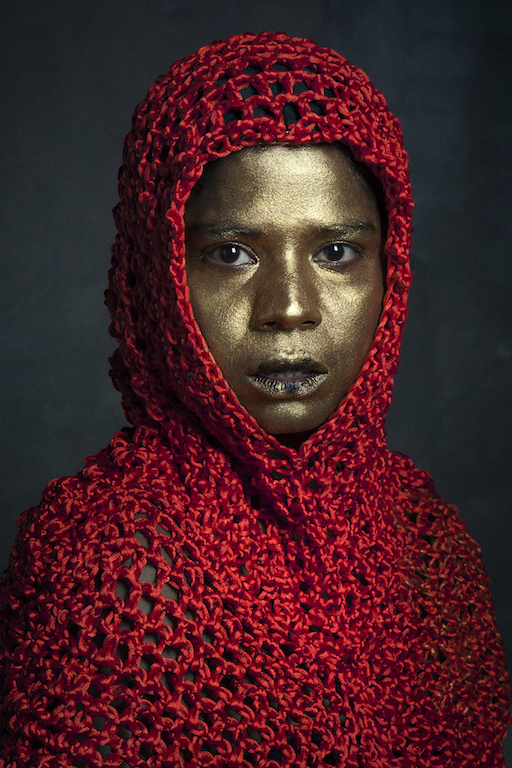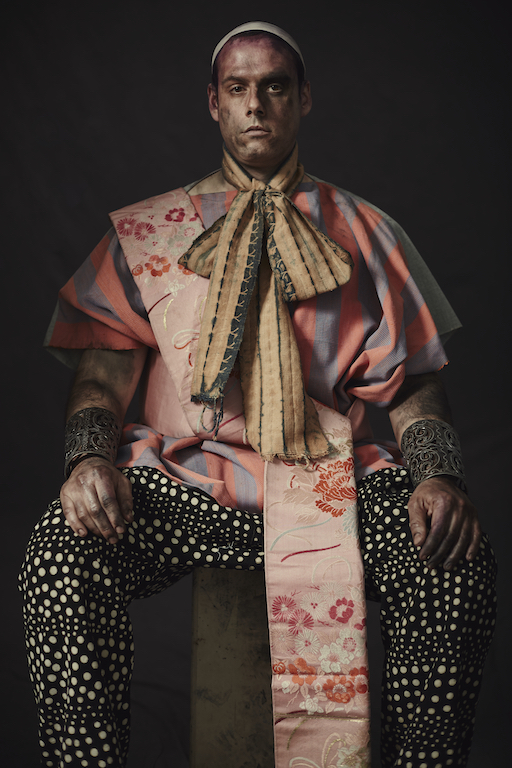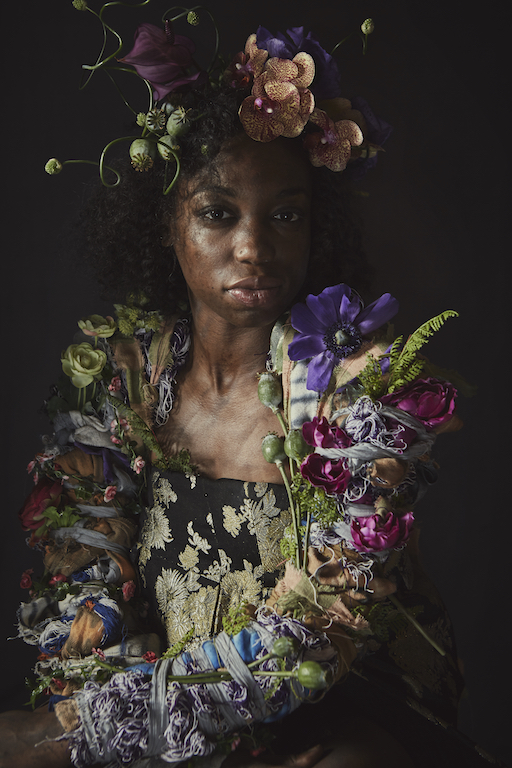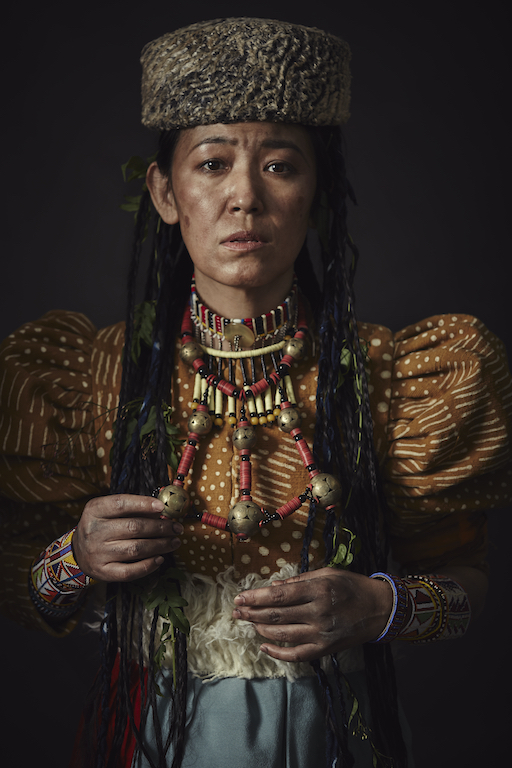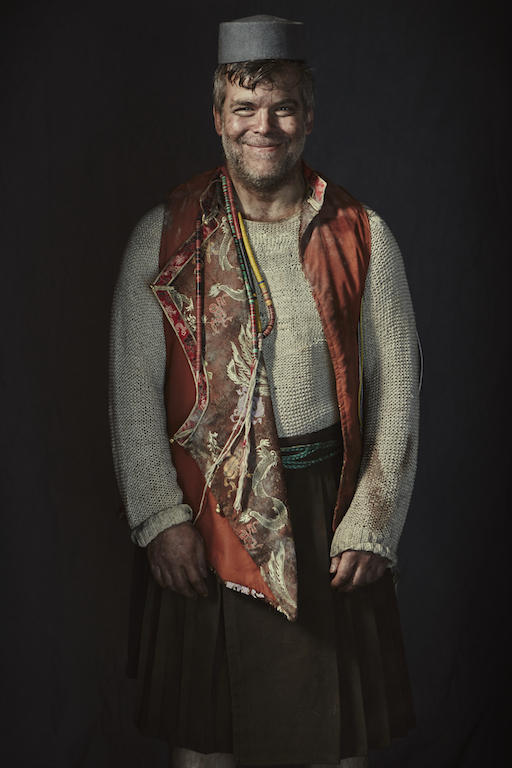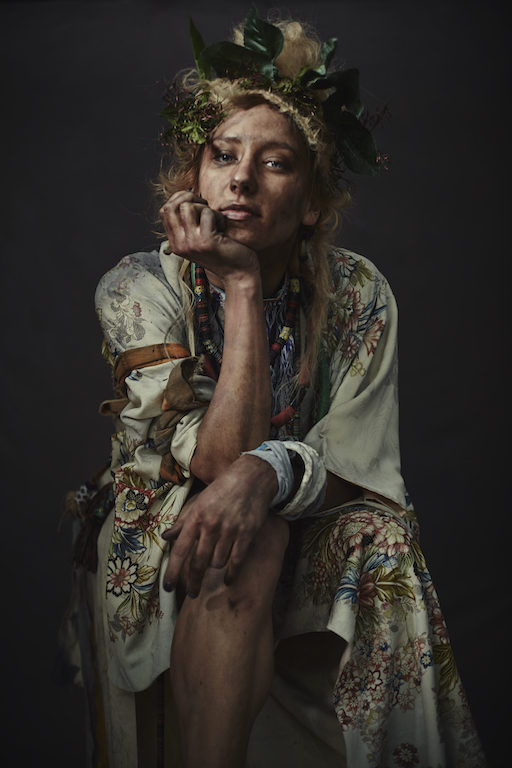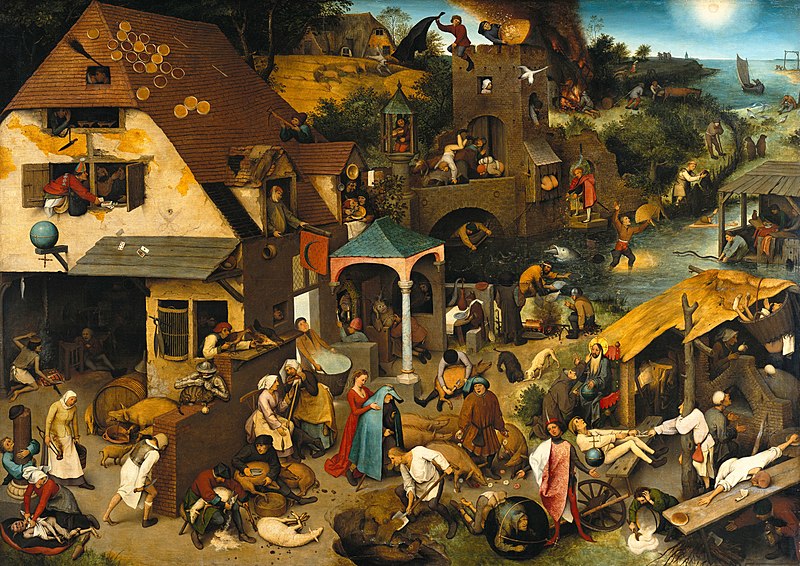 "Andrew Ondrejcak does things with text, image, performers and music. Does that make him a theater-maker? A performance artist? A sculptor with dancing clay? It shouldn't matter how we categorize; it should be enough that it's gorgeous." - Time Out New York
Landscape with Figures by Andrew Ondrejcak focuses on the interconnectivity and relationship between the lives of the unrelated. Inspired by the paintings of Pieter Bruegel the Elder (c. 1559), Landscape with Figures blurs the lines between theater, dance, installation art, painting and literature.
The audience glimpses into the lives of 20 strangers. Each figure is silently enacting their own mini-drama – some of the stories are loud and bombastic, some are quiet and private. Despite unremarkable existences, the characters layer into a portrait of the interconnectivity of all humans with each individual both the center of the world and part of something they cannot comprehend.
Each of the characters is inspired by an original short story written specifically for Landscape with Figures. After each performance, these stories will be distributed to the audience as they exit the theater, so that the audience will be able to watch a story live on-stage and read in detail about each character after the performance has ended.
All costumes are made by artists from New Orleans in combination with hand-crafted textiles and artisanal work from Haiti, Burkina Faso, Afghanistan, Kenya, and Mali though the United Nations' Ethical Fashion Initiative.
"Each garment and fabric was made by hand, exemplifying the core idea that, despite our geographical and cultural differences, our lives are inexplicably linked." - Andrew Ondrejcak
Conceived and directed by Andrew Ondrejcak, the work is created in close collaboration with: Katherine Helen Fisher, Blythe Craft, Katie Alligood, Sophie Arnold, Scott Bolman, Ryan David O'Byrne, Kiyoko McCrae, Meg Harper, Natasha R. Brown, Perfect Pear Productions, Tharrison Boykin, Chanice Diante, Diana E. H. Shortes, Mahalia Abéo Tibbs, Leah Oby, Gregory Dorado, Sophie Arnold, Ryuta Iwashita, Jamie Masters, Enrique Labada, Ellen Bull, Hannah Lax, Joshua Smith, Abby Wetsman, Cecelia Pedescleaux and Denise Ondrejcak. Based on original stories by Jessica Almasy, Adrian Nicole Leblanc, Trish Harnetiaux, Carmen Palaez and Andrew Ondrejcak. Original music composed and performed by Nathan Parker Smith.
Born and raised in Hattiesburg, Mississippi, Andrew studied architecture and painting at Savannah College of Art and Design and, later, playwriting at Brooklyn College. His work with experimental theater led him to a career in art direction and production design in the fashion industry where he has become one of New York's most sought-after creative directors, known for large-scale environmental installations. His original works have been presented at the Guggenheim Works & Process; Holland Festival, Amsterdam; Palais des Beaux-Arts, Brussels; BAM Harvey Theater, Brooklyn; The Public Theater, New York and Kampnagel, Hamburg.
Landscape with Figures is a re-conception of Elijah Green, presented at The Kitchen in 2016, produced by Tanya Selvaratnam and Tommy Kriegsmann and developed at the Park Avenue Armory and the Watermill Center.
This performance is made possible by the Institute for Interdisciplinary Innovation (I³), a three year pilot project of the Contemporary Arts Center, New Orleans (CAC), supported by The Andrew W. Mellon Foundation, designed to provide both the context and content for the expanding aesthetic landscape of interdisciplinary performance as practiced by artists whose projects are drawn from or inspired by the rich cultural traditions of the South. The CAC's I³ Southern Partners include Duke Performances, Fusebox, The Nasher Museum of Art, Oz Nashville, and Speed Art Museum. Funded in part by the New England Foundation for the Arts' National Theater Project, with lead funding from The Andrew W. Mellon Foundation.