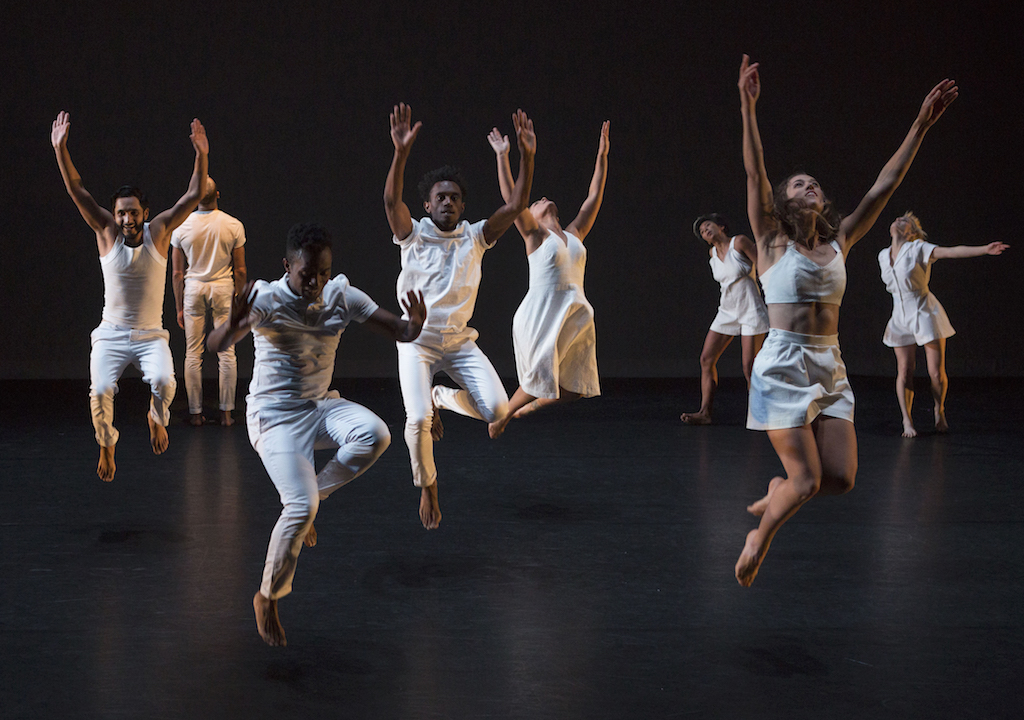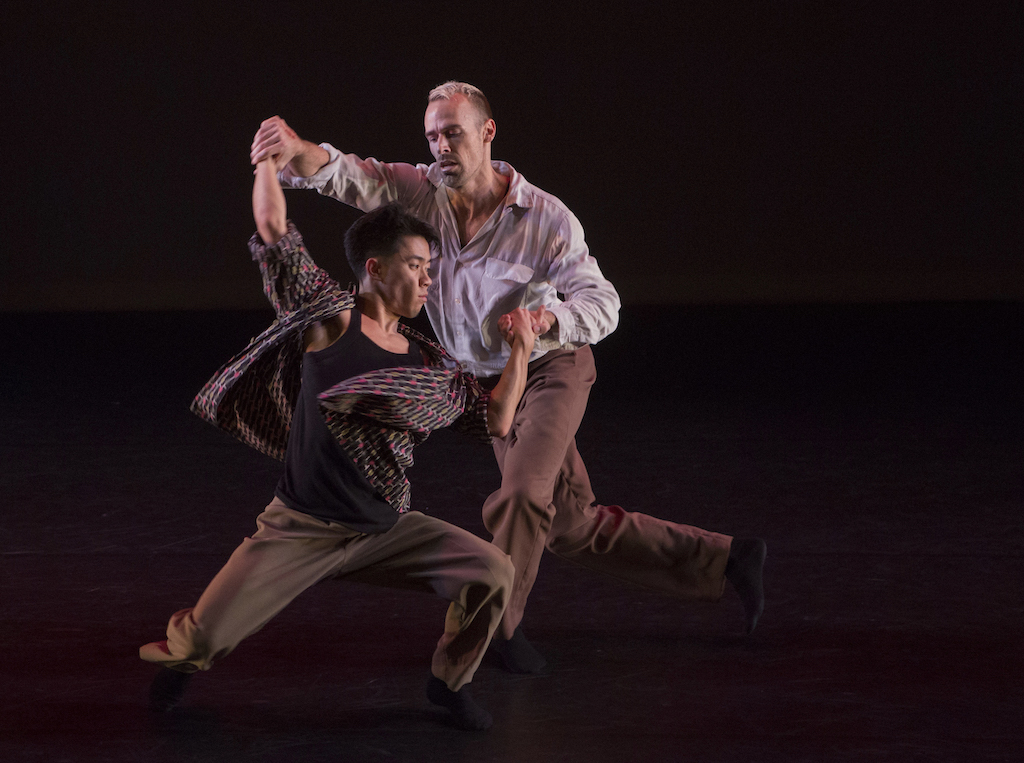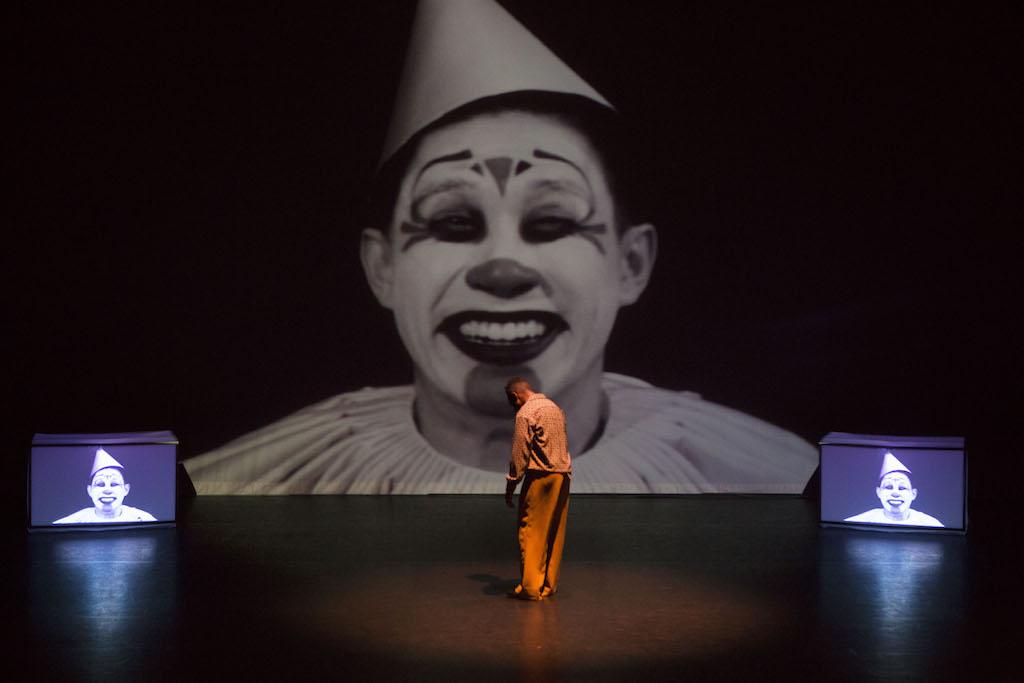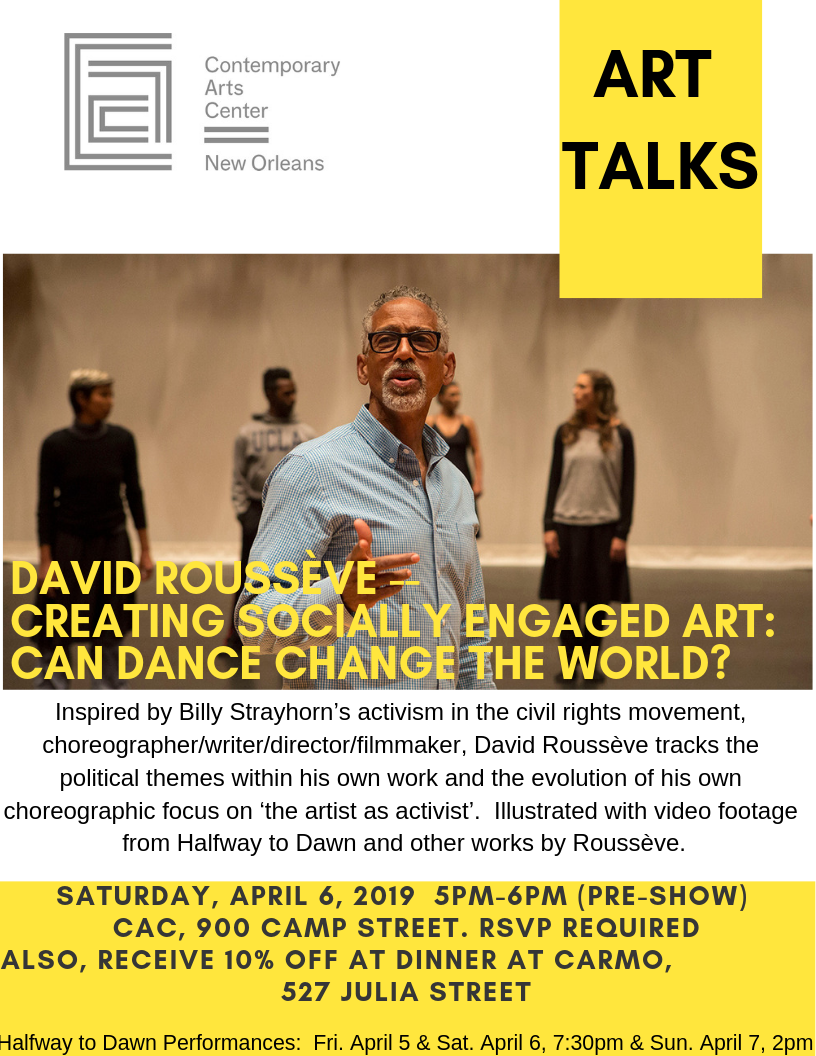 Written/choreographed/directed by David Roussève and performed by the wildly diverse nine-member company REALITY, Halfway to Dawn redefines 'biography' as the intersection of fact, conjecture, comment, abstraction, and fantasy; as it seeks to uncover the complicated emotional 'truths' of gay, African American jazz composer Billy Strayhorn's life while creating a dialogue on urgent social 'truths' of our own.
Though instrumental to the creation of the most important body of work in American music history, Strayhorn (1915-1967) remains largely unknown. As Duke Ellington's main arranger/writing partner, he wrote/co-wrote signatures like "A Train", "Satin Doll", and "Lush Life". But gay, out, and living in Harlem in the 1940's-60's, Strayhorn chose to lead a remarkably private life, allowing Ellington to take the spotlight and much of the credit for their joint oeuvre.
Issues of fame, privacy, and creative authorship have never been more resonant than now, when popular culture has redefined fame - not art - as the goal itself, when social media over-sharing has obliterated privacy, and when digital platforms have further blurred the line between composing and arranging. A committed civil rights worker, Strayhorn is a supreme example of artist as activist. Informed by these undercurrents, Halfway to Dawn creates an abstract portrait by layering video-projected text conveying the biographical facts of Strayhorn's life, projected abstract video art exploring the emotional undercurrents of his journey, and expressionistic physical theater expanding the political urgency of his narrative into our own lives. Moveable screens are surfaces for the projection of historical footage that grounds the work in the Strayhorn era, even while lighting design moves the piece fluidly between past, present, and fantasy.
The core of Halfway is Strayhorn's music as interpreted through a dynamic dance vocabulary melding jazz, modern/postmodern, and social dance that is new to Roussève's choreography. A score including recordings from the '40-'50s of Strayhorn songs allows the famously private artist to emerge and "speak for himself" through his music. The songs are immersed within a larger sound design that–like the video element–references historical material, but ultimately creates a contemporary, abstract, and wholly original digital tapestry. This is Roussève's third project with Cari Ann Shim Sham (video), Chris Kuhl (lighting), and Leah Piehl (costumes); and his second with Lucy Burns (dramaturgy), and d. Sabela Grimes (sound design).
Join us Saturday, April 6th, from 5-6 PM for a talk with artist and choreographer, David Roussève, as he tracks the political themes within his own work and the evolution of his own choreographic focus on 'the artist as activist'. After, Carmo (527 Julia Street) will be offering a 10% discount for CAC guests. This pre-show event is free when you RSVP here!
Founded in 1988, David Roussève/REALITY creates evening-length expressionistic dance/theater works that combine the accessibility, grit and passion of African American traditional and pop cultures with the challenging compositional structures of avant-garde dance and theater to explore socially charged, relevant, and often spiritual themes. Steeped in the power of storytelling, the company's works have been seen across the U.S. and around the world.
The presentation of Halfway to Dawn was made possible by the Wallace Foundation and the New England Foundation of the Arts' National Dance Project, with lead funding from the Doris Duke Charitable Foundation and the Andrew W. Mellon Foundation. This project is also supported in part by the National Performance Network (NPN).The CACis a NPN Partner of the National Performance Network (NPN). This project is made possible in part by support from the NPN Performance Residency Program. Major contributors include the Doris Duke Charitable Foundation, Ford Foundation, and the National Endowment for the Arts (a federal agency). For more information: www.npnweb.org.