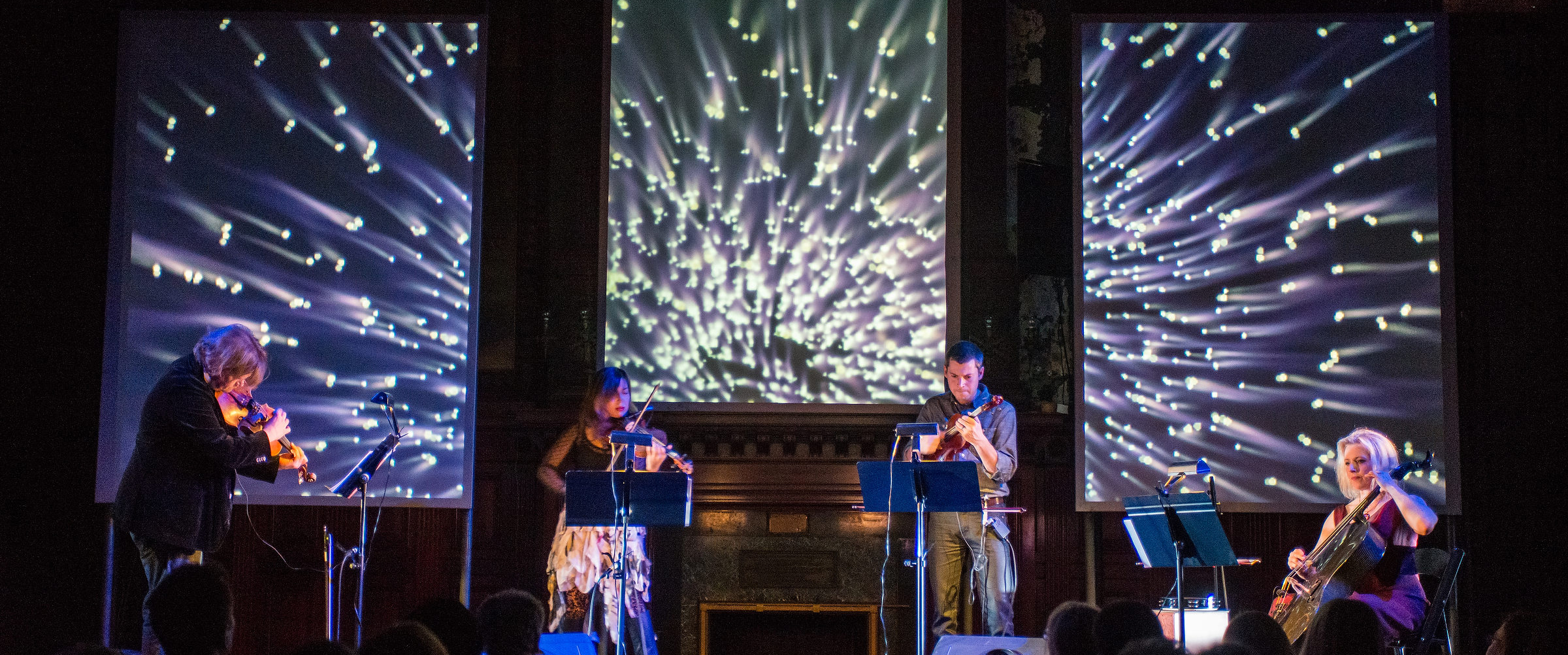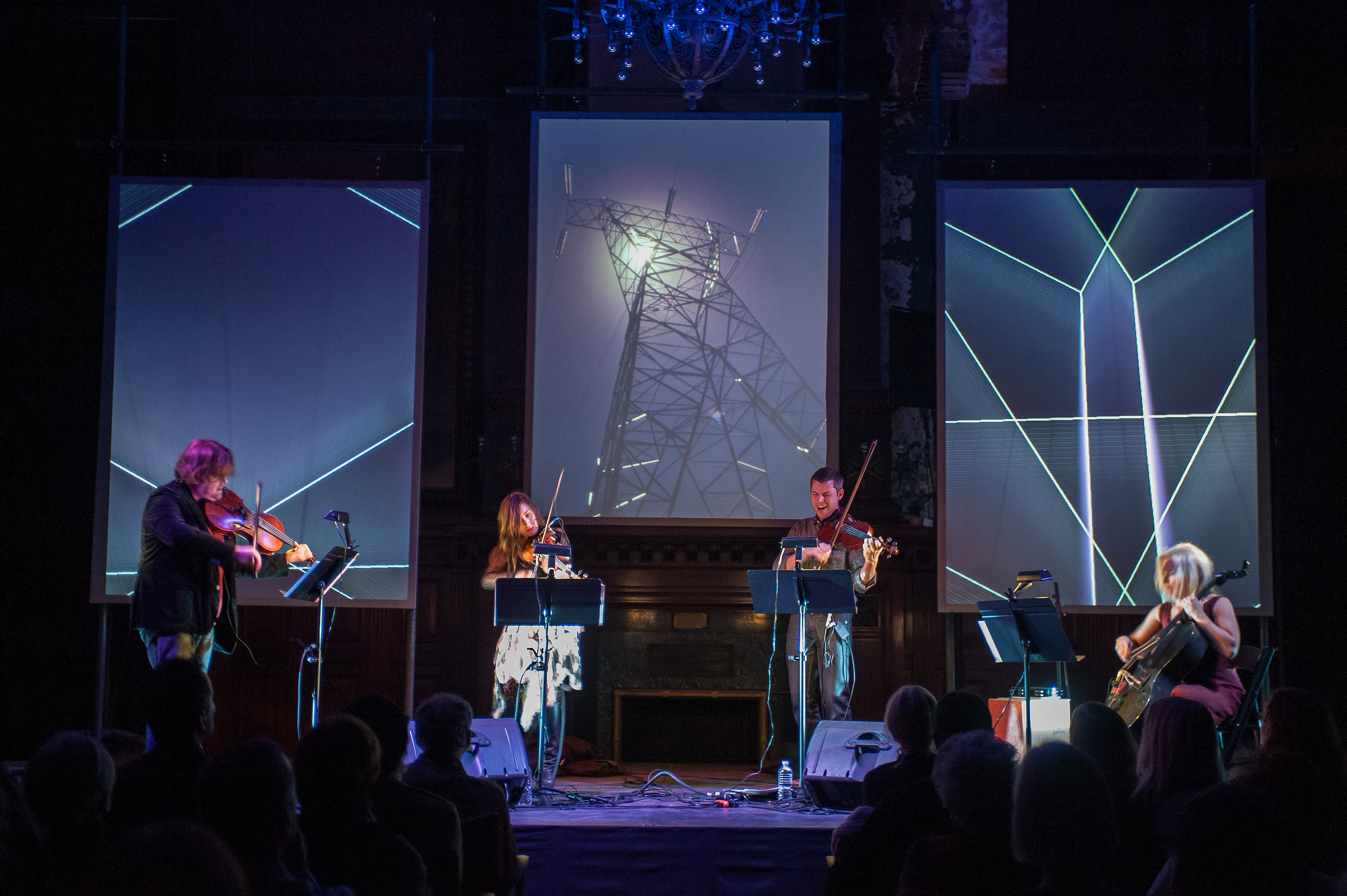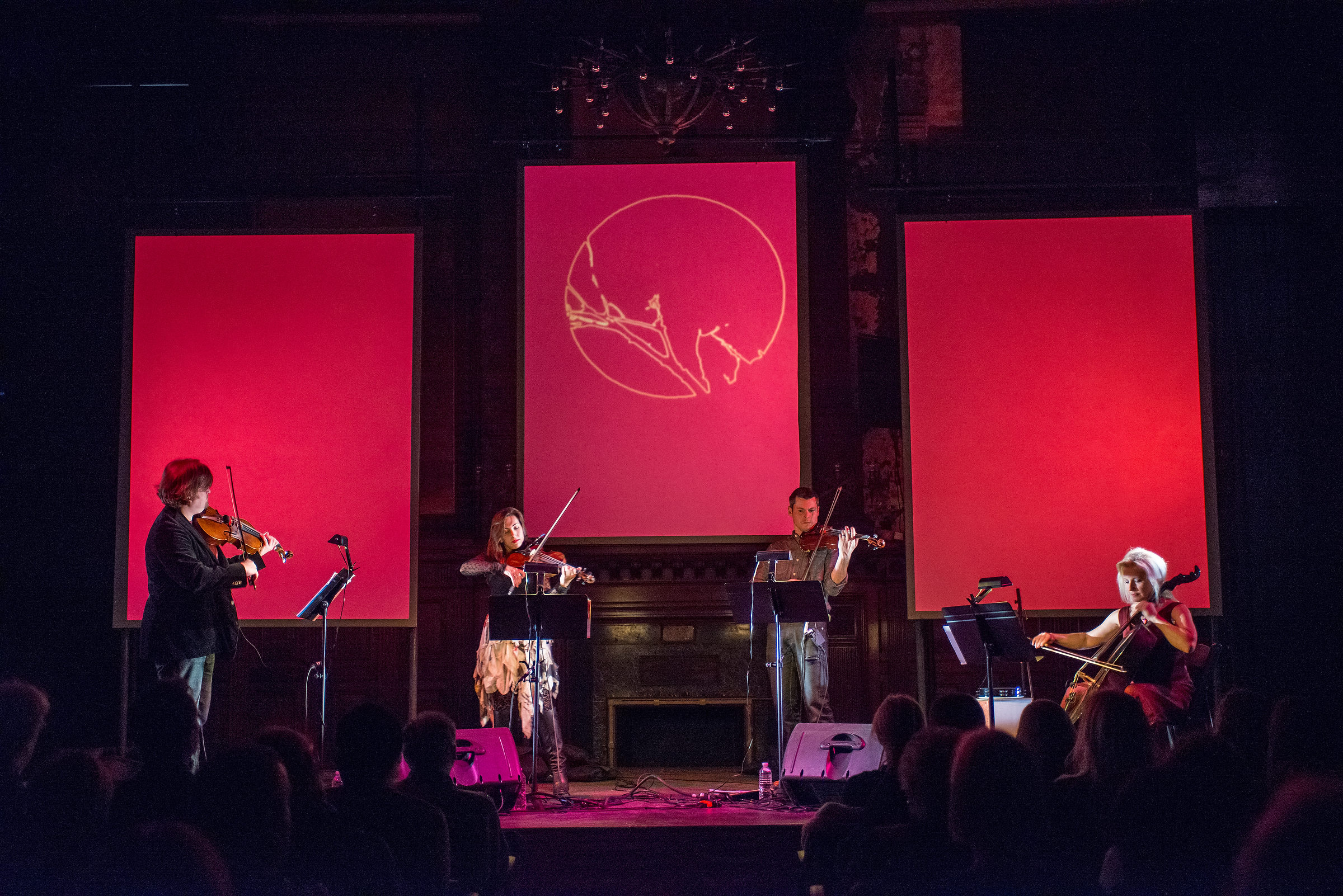 Progressive string quartet ETHEL's Documerica is a multimedia interweaving of music and life that uses Documerica—the landmark visual and musical snapshot of America in the tumultuous 1970's that was commissioned by the Environmental Protection Agency—as inspiration.
The original project that was assembled by the agency amassed the work of more than 15,000 photographers nationally in order to document America's life, culture, and landscape. ETHEL's Documerica presentation utilizes more than 3,000 images from this vintage collection that is currently housed in the National Archive. To compose their distinctive iteration of Documerica, ETHEL enlisted the composer Mary Ellen Childs, Grammy Award-winning jazz drummer Ulysses Owens Jr., Chickasaw Nation's Jerod Impichchaachaaha' Tate, and James Kimo Williams, to create a work that seamlessly fuses contemporary composition with striking projections by artist Deborah Johnson.
Paired with ETHEL's original works, the commissioned music demonstrates a range of American styles, genres, and techniques— blues, jazz, Native American traditional, bluegrass, and oldtime string band—as images and sound work in tandem to explore Americans' connection to their environment and the residual effects of their lives therein.
Performed by ETHEL; Directed by Steve Cosson; Corin Lee, Violin; Kip Jones, Violin; Ralph Farris, Viola; Dorothy Lawson, Cello