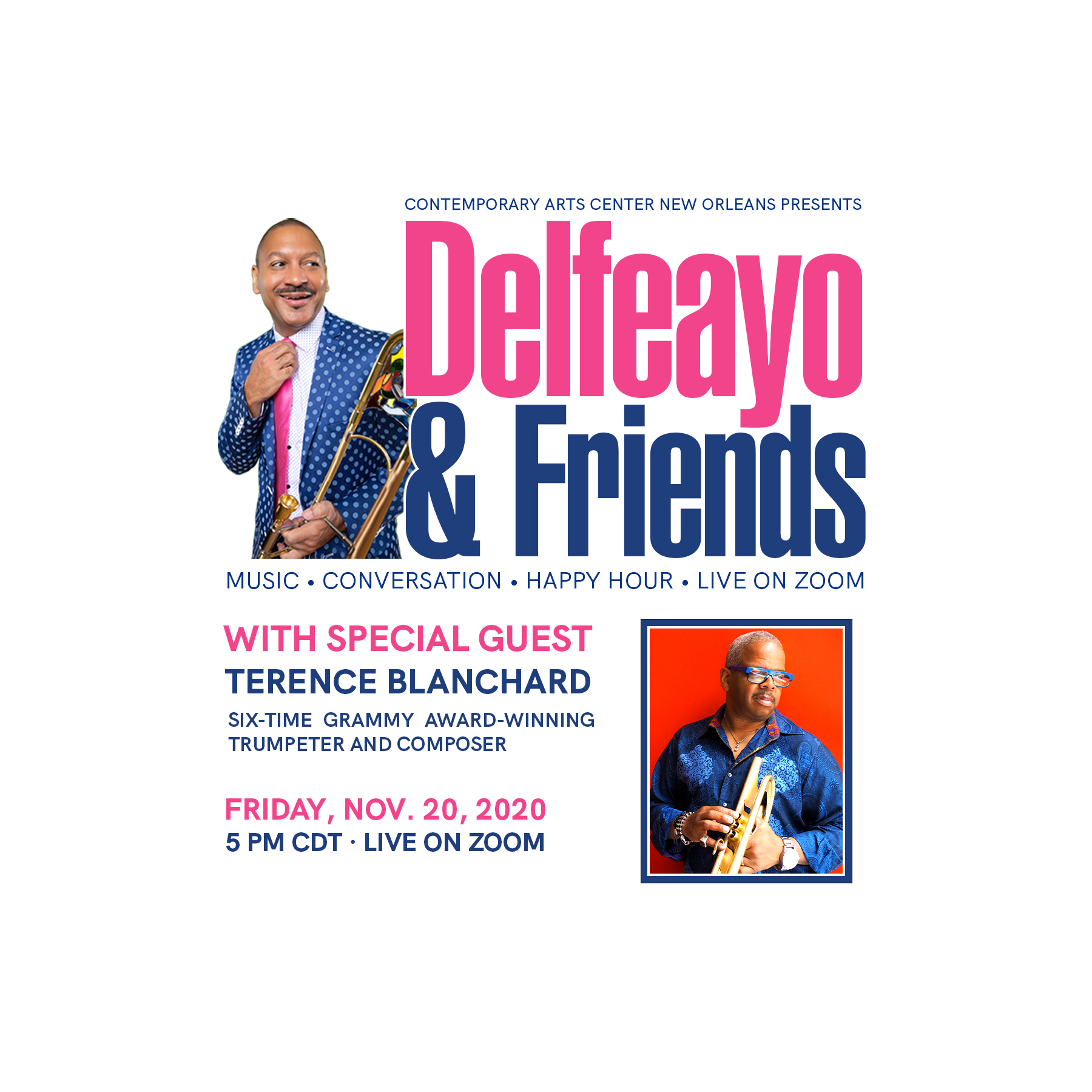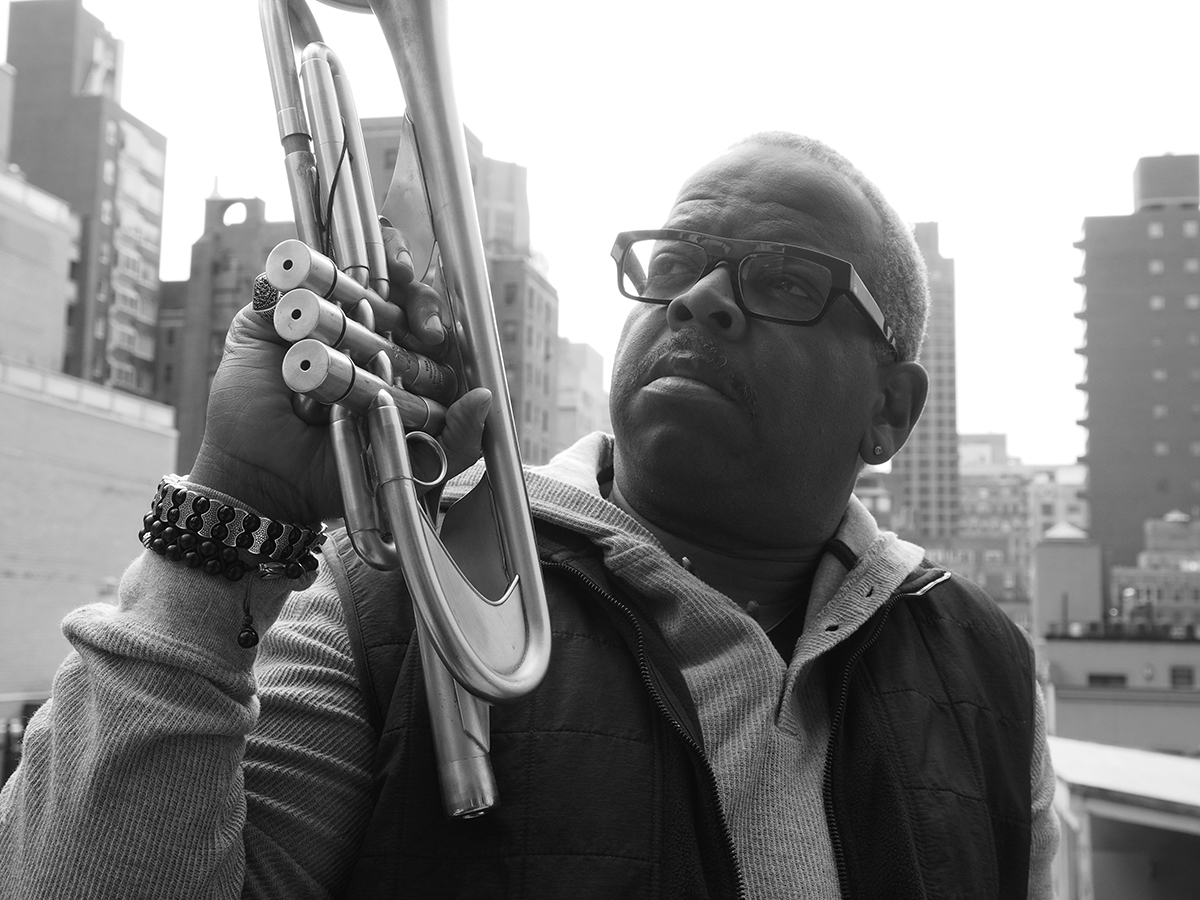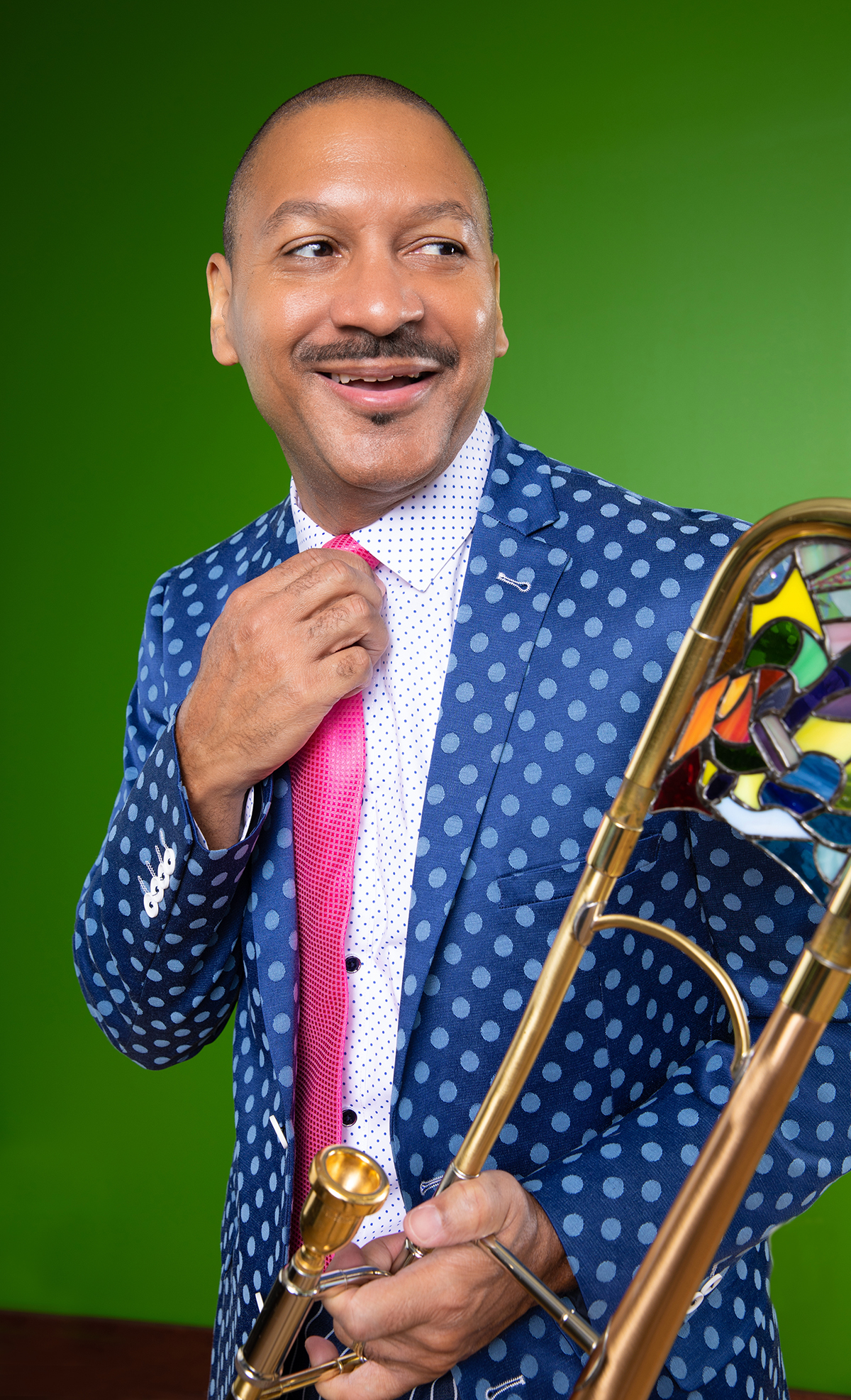 Join us for Delfeayo & Friends, the CAC's live happy hour with trombonist and composer Delfeayo Marsalis, featuring musicians from New Orleans and beyond. In our next episode, Delfeayo welcomes very special guest Terence Blanchard, six-time GRAMMY Award-winning trumpeter and composer.
In each episode of Delfeayo & Friends, CAC Members receive exclusive perks including album downloads, merch, and more. Admission is free with space limited to 50 participants. Not yet a CAC member? Join today!
About Terence Blanchard
Oscar nominee, six-time Grammy-winner and 2018 USA Fellow trumpeter/composer Terence Blanchard has been a consistent artistic force for making powerful musical statements concerning painful American tragedies – past and present. From his expansive work composing the scores for Spike Lee films ranging from the documentary When the Levees Broke, about Blanchard's hometown of New Orleans during the devastation from Hurricane Katrina, to the epic Malcolm X; and the latest Lee film, Da 5 Bloods, which was released by Netflix on June 12, 2020, Blanchard has interwoven melodies that created strong backdrops to human stories.
Blanchard received an Oscar nomination for his original score for Spike Lee's BlacKkKlansman. He was also BAFTA nominated for his original music for the film. He won a Grammy for Best Instrumental Composition for writing "Blut Und Boden (Blood and Soil)" a track from BlacKkKlansman. Read Terence's full bio, here.
Mark Your Calendar for Delfeayo & Friends!
July 3 - Delfeayo & Friends with Branford Marsalis⁣⁣
July 17 - Delfeayo & Friends with Roger Lewis
July 31 - Delfeayo & Friends with George Porter, Jr. and Bobby Weir
August 14 - Delfeayo & Friends with Ron Carter
September 11 - Delfeayo & Friends with Tarriona "Tank" Ball
September 25 - Delfeayo & Friends with Leo Nocentelli
November 20 - Delfeayo & Friends with Terence Blanchard
December 11 - TBA Special Guest
Delfeayo & Friends will be hosted via Zoom, a free video conferencing app that you can open in your computer's web browser or via an app for your favorite mobile device. Questions? Contact us at info@cacno.org
Download Zoom:
For iPhone
For Android
For Mac/PC