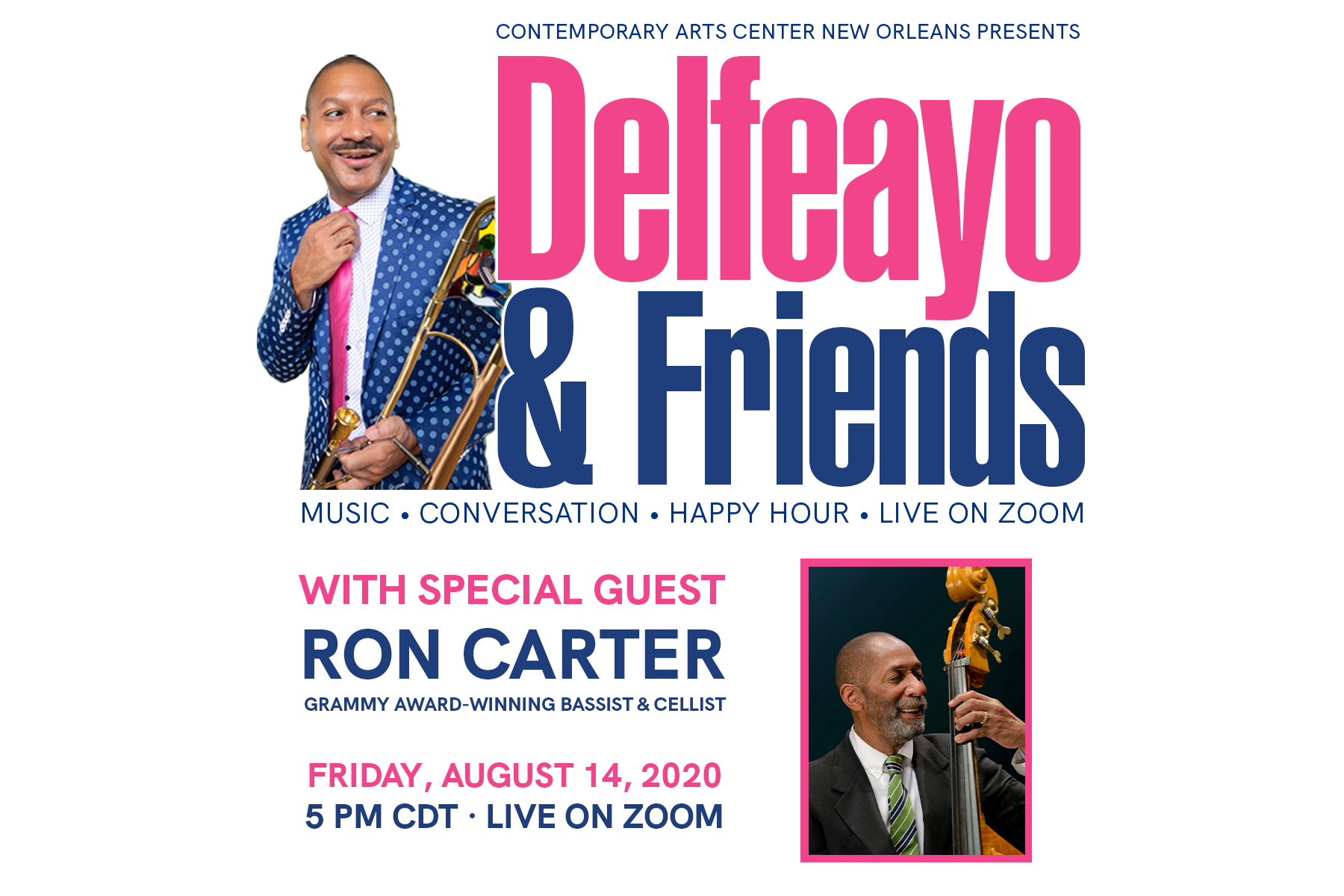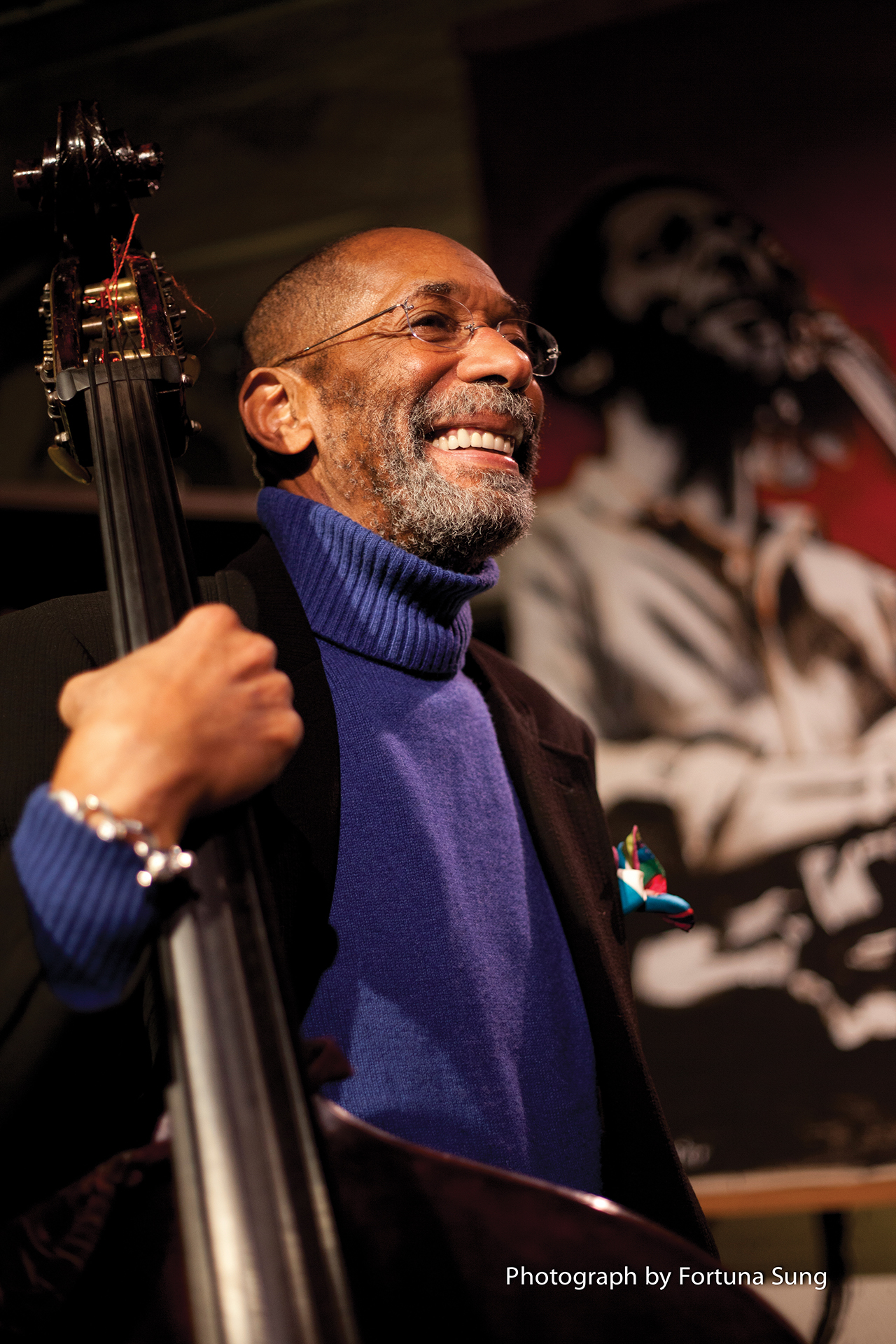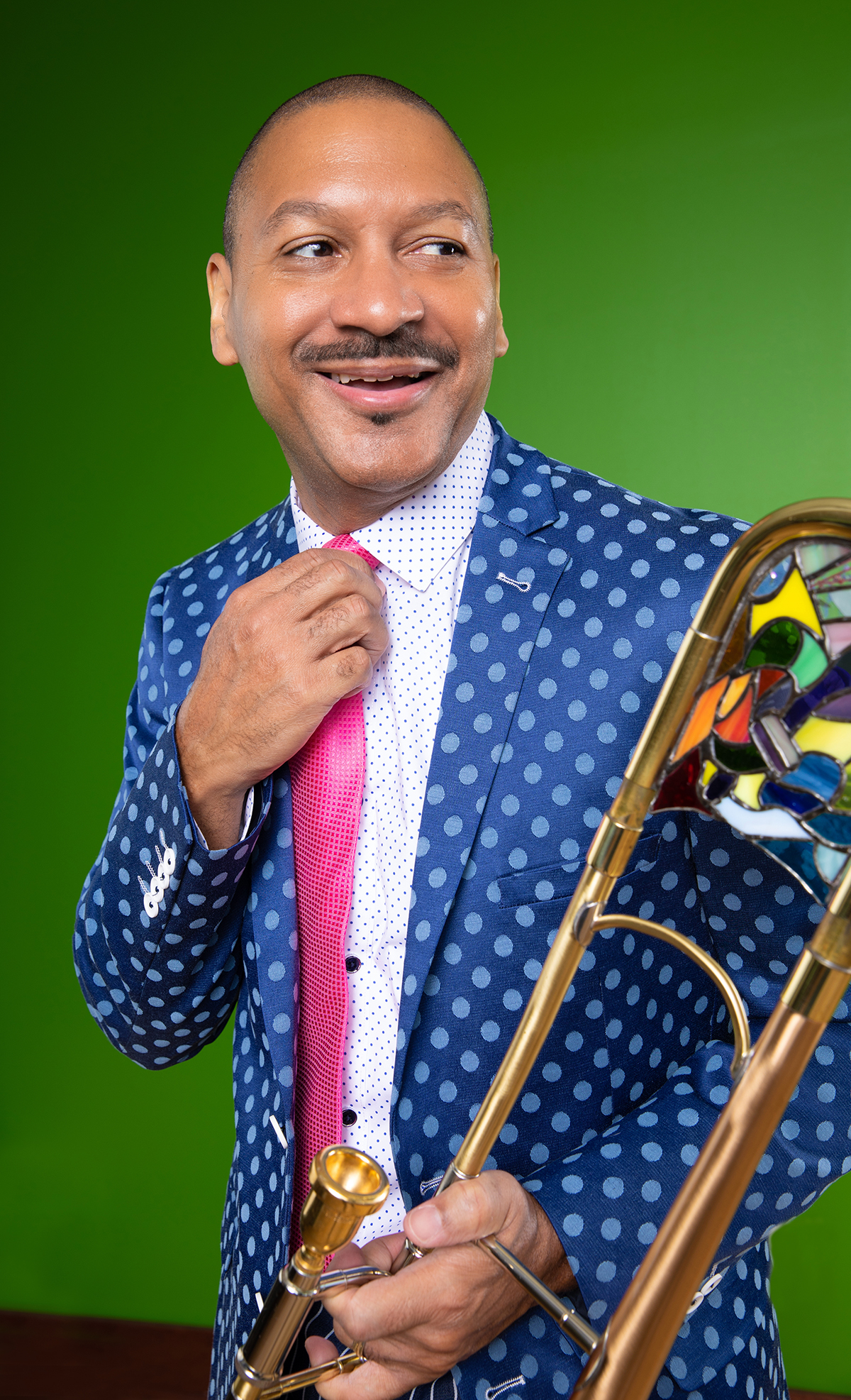 Join us live on Zoom for Delfeayo & Friends, the CAC's bi-weekly happy hour with trombonist and composer Delfeayo Marsalis, featuring conversation and music with friends around the world. On Friday, August 14, Delfeayo will be joined by Ron Carter, one of the most prolific and influential bassists in jazz history!
A member of the legendary Miles Davis Quintet from 1963-1968, Carter has collaborated with the likes of Tommy Flanagan, Miles Davis, Herbie Hancock, Gil Evans, Lena Horne, Bill Evans, B.B. King, Dexter Gordon, Wes Montgomery, Cannonball Adderley, and countless more jazz luminaries.
Registration is currently limited to RSVP Members only. Remaining spots will be opened to the general public on Wednesday, August 12.
CAC Members receive early, priority access to Delfeayo & Friends each week, plus exclusive perks including album downloads, merch, and more. Admission is free with space limited to 50 participants.
Not yet a CAC member? Join today!
Mark Your Calendar for Delfeayo & Friends!
July 3 - Delfeayo & Friends with Branford Marsalis⁣⁣
July 17 - Delfeayo & Friends with Roger Lewis
July 31 - Delfeayo & Friends with George Porter, Jr. and Bobby Weir
August 14 - Delfeayo & Friends with Ron Carter
September 11 - Delfeayo & Friends with Tarriona "Tank" Ball
September 25 - Delfeayo & Friends with Special Guest TBA
Delfeayo & Friends will be hosted via Zoom, a free video conferencing app that you can open in your computer's web browser or via an app for your favorite mobile device. Questions? Contact us at info@cacno.org
Download Zoom:
For iPhone
For Android
For Mac/PC