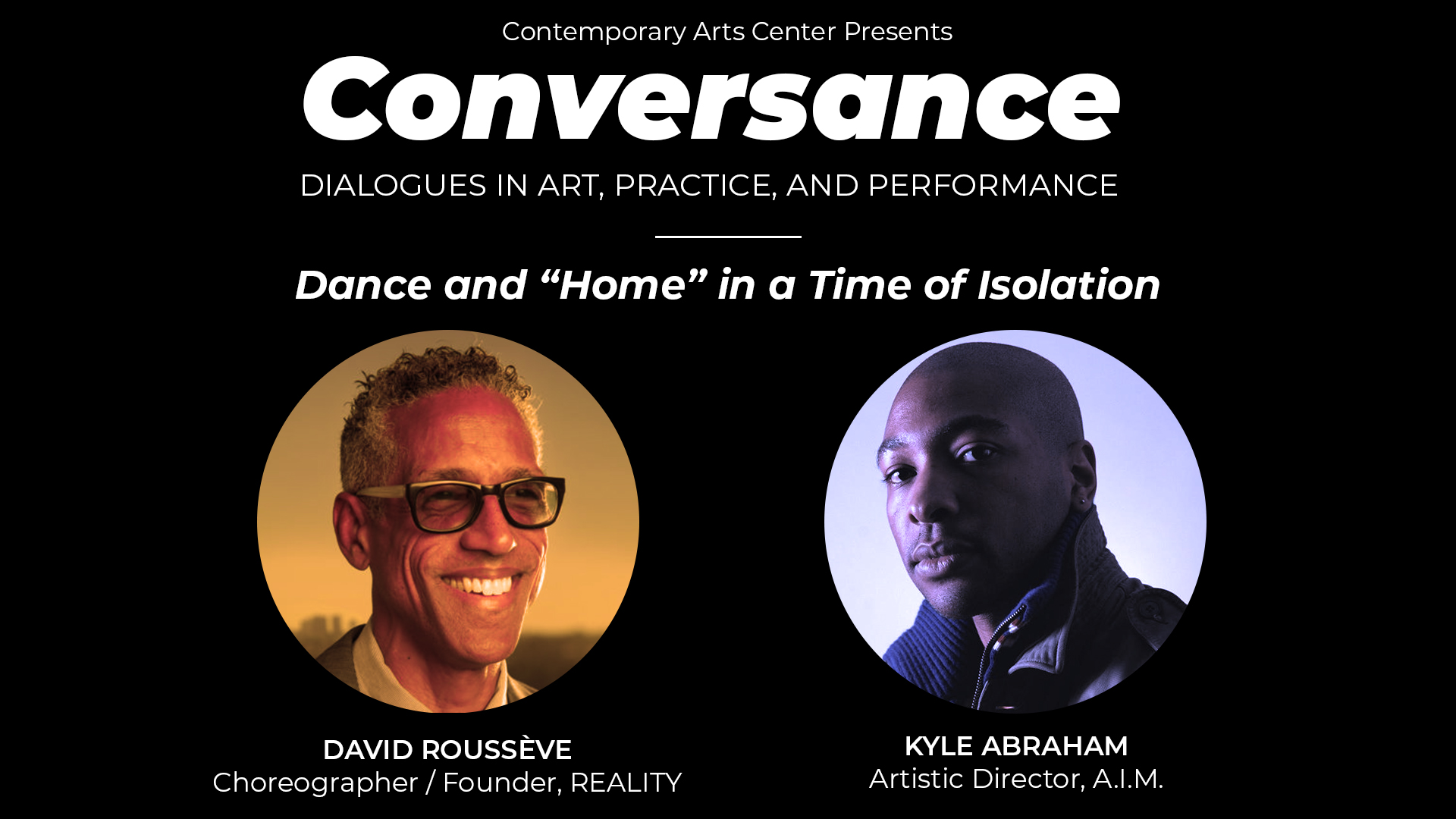 The CAC is excited to announce Conversance, a conversation series in which artists near and dear to the CAC have intimate dialogues about art, artistic practice, and performance.
Join us Friday, May 22 at 5 pm on Facebook Live for a pre-recorded conversation featuring two giants of the dance world and friends of the CAC! David Roussève, highly-acclaimed choreographer and leader of dance company REALITY, joins Kyle Abraham, award-winning choreographer and Artistc Director of the trail-blazing company A.I.M., in a discussion about the meaning of home and finding inspiration while in isolation.
The CAC has proudly presented works by both artists in the recent past, including performances of David's work Halfway to Dawn in 2019 and Kyle's Pavement in 2014. Kyle was also scheduled to perform at the CAC in May of 2020 prior to COVID-19 cancelling our Spring season.