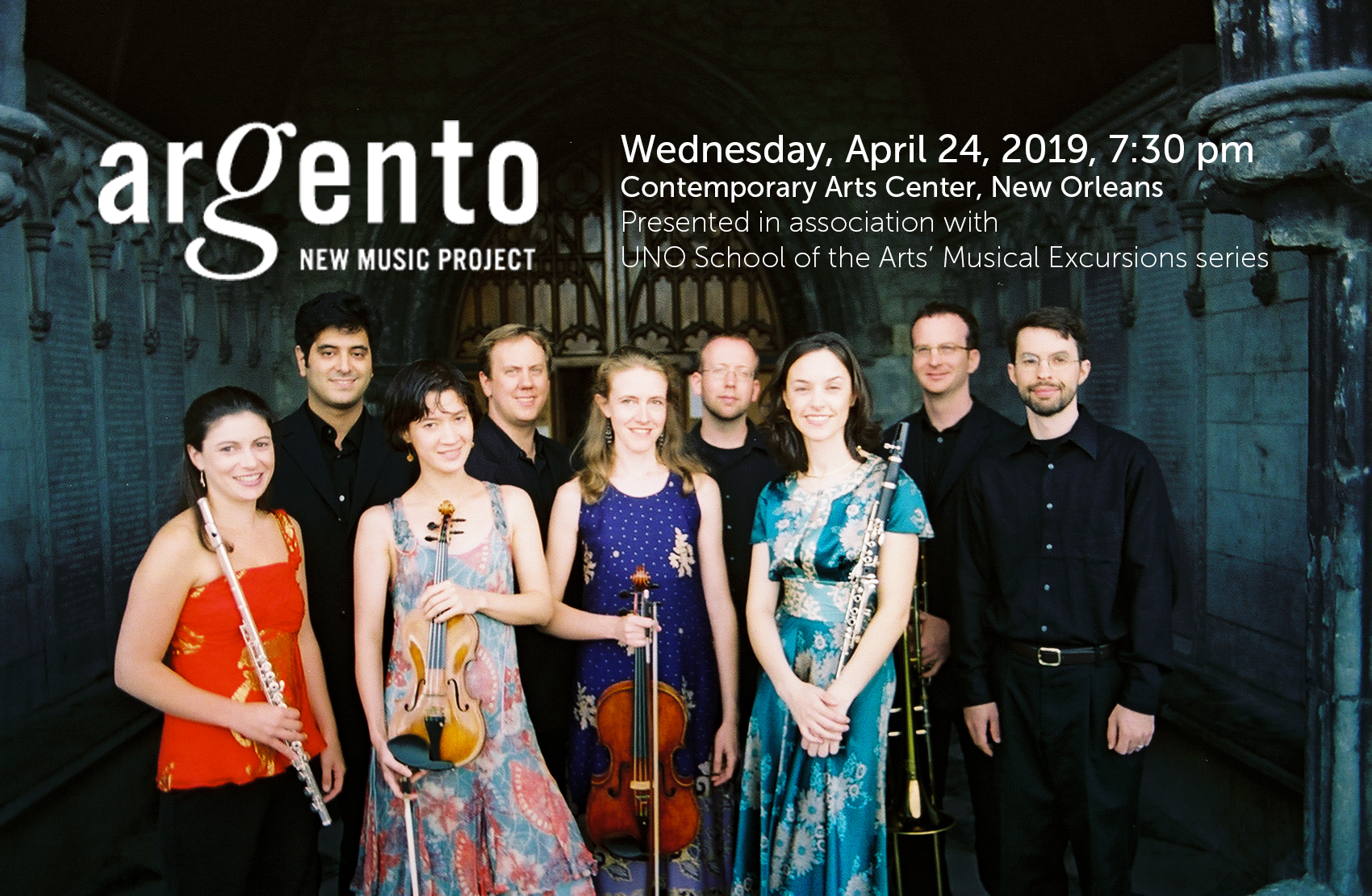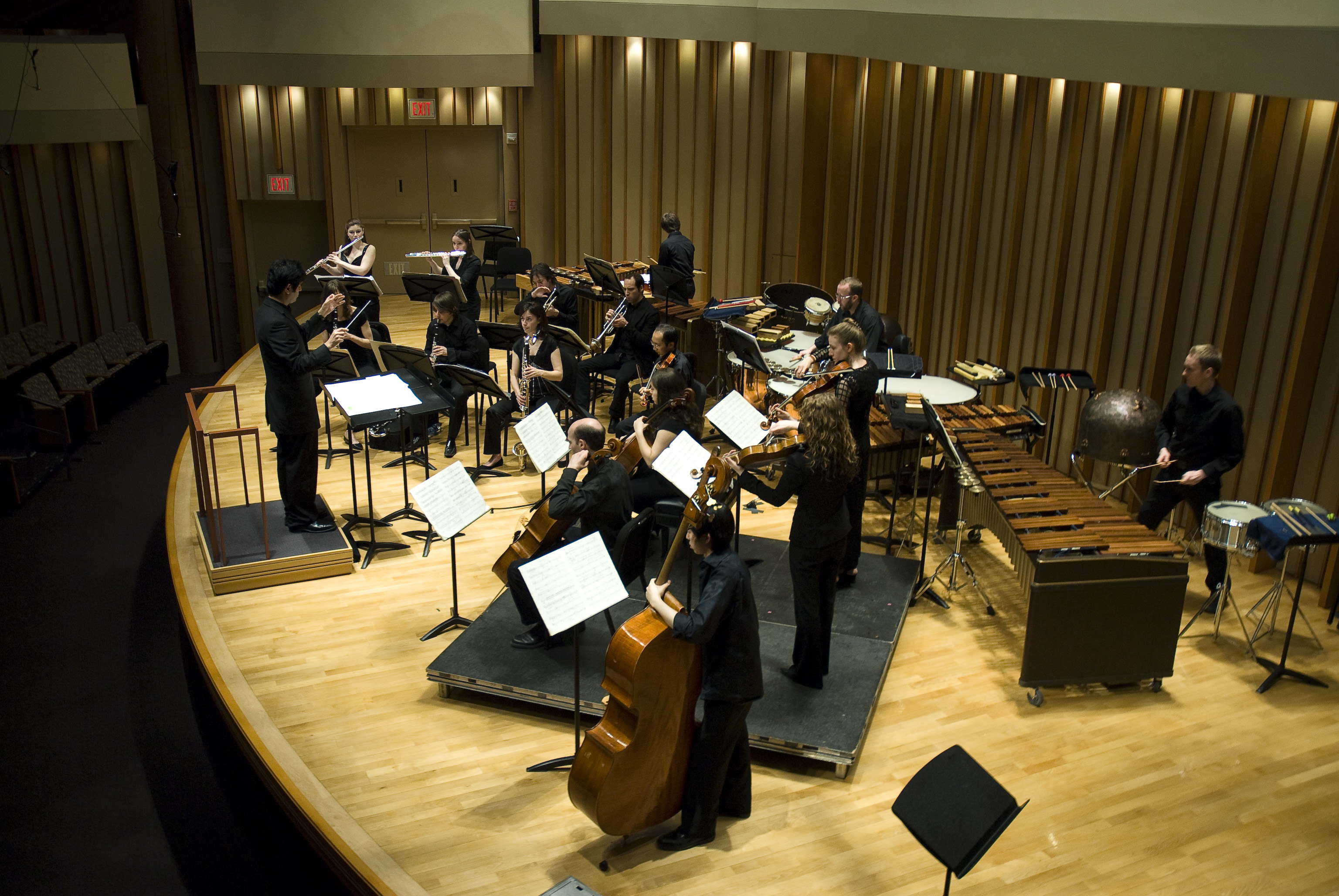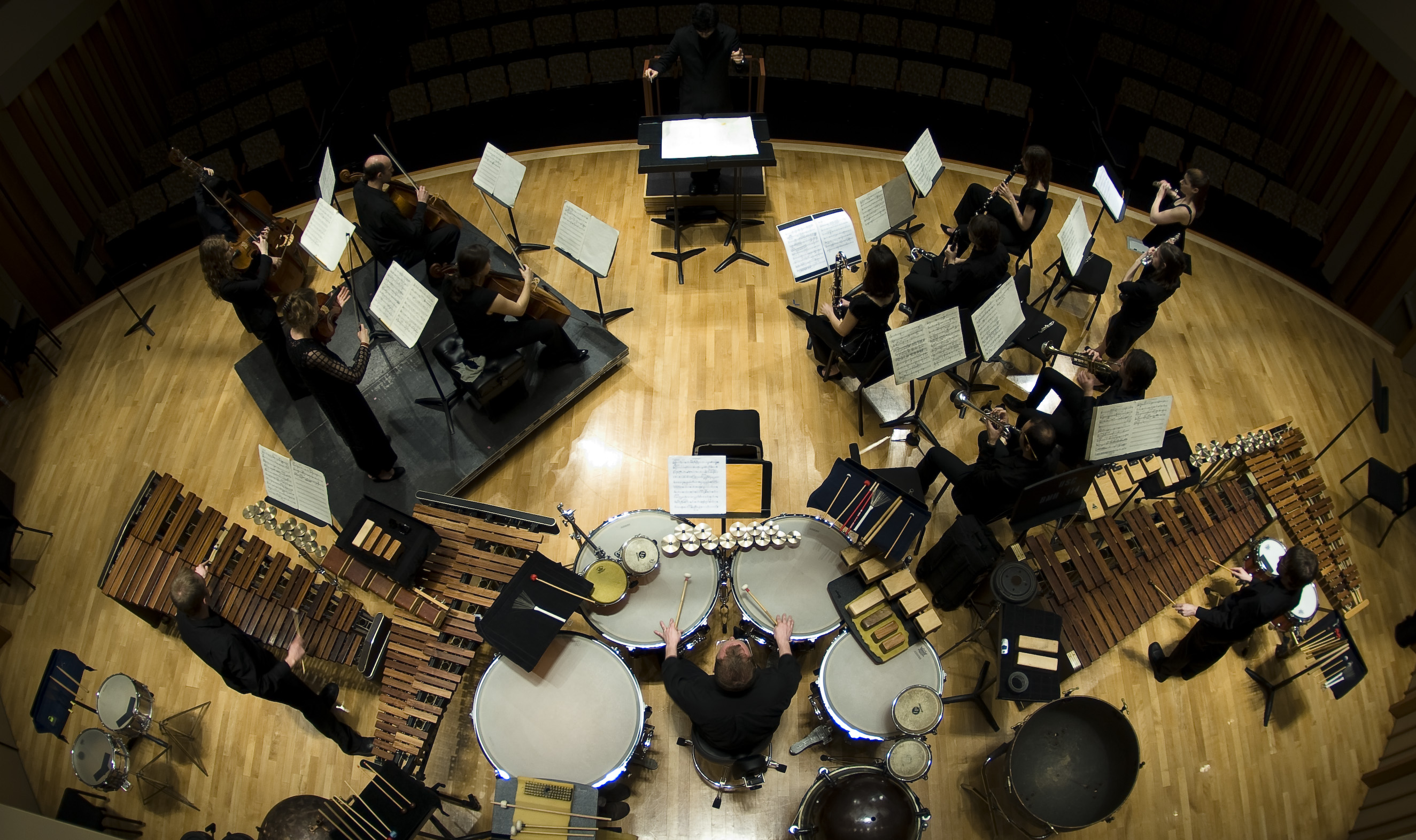 Co-presented in association with the UNO School of the Arts Musical Excursion series, Argento is New York City's premier virtuoso chamber ensemble dedicated to innovative musical performance and the discovery of daring artistic paths.
Championing contemporary cutting-edge composers and framing classical repertoire in new contexts, Argento inspires musical inquiry through artistic collaboration and education. On April 24, Argento will perform Gérard Grisey's epic spectral masterpiece Vortex Temporum. Tickets are $20 for CAC Members and $25 for non-members. UNO students receive free admission with a valid student ID.
Argento has built an international reputation since its founding in 2000. With a firm commitment to intellectually rigorous interpretations, the nine-member ensemble regularly expands to thirty musicians to deliver technically demanding performances. The ensemble collaborates with leading and emerging composers, produces internationally acclaimed recordings, and brings pressing concerns of contemporary music to the forefront.
The Argento Chamber Ensemble will perform a second time on Wednesday, April 25 at the UNO Recital Hall. This performance will include works by UNO faculty and students.