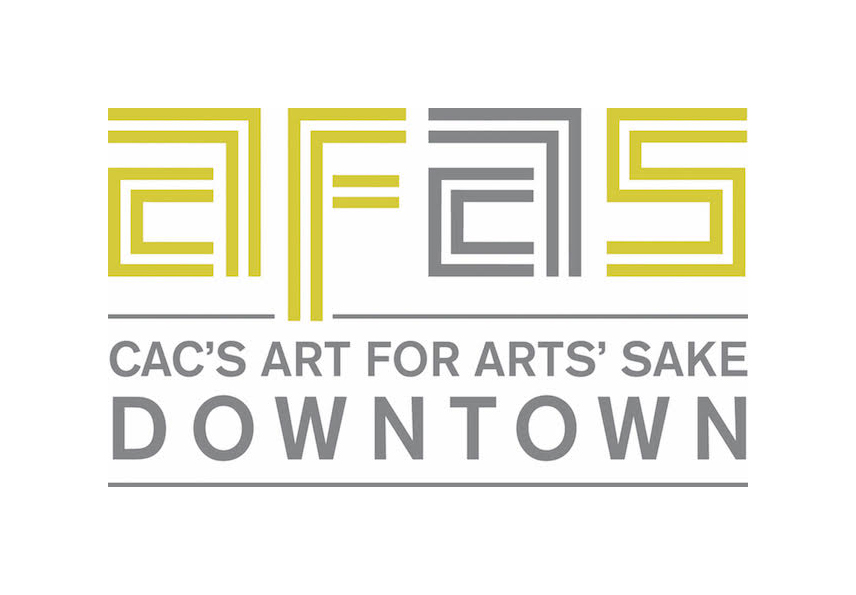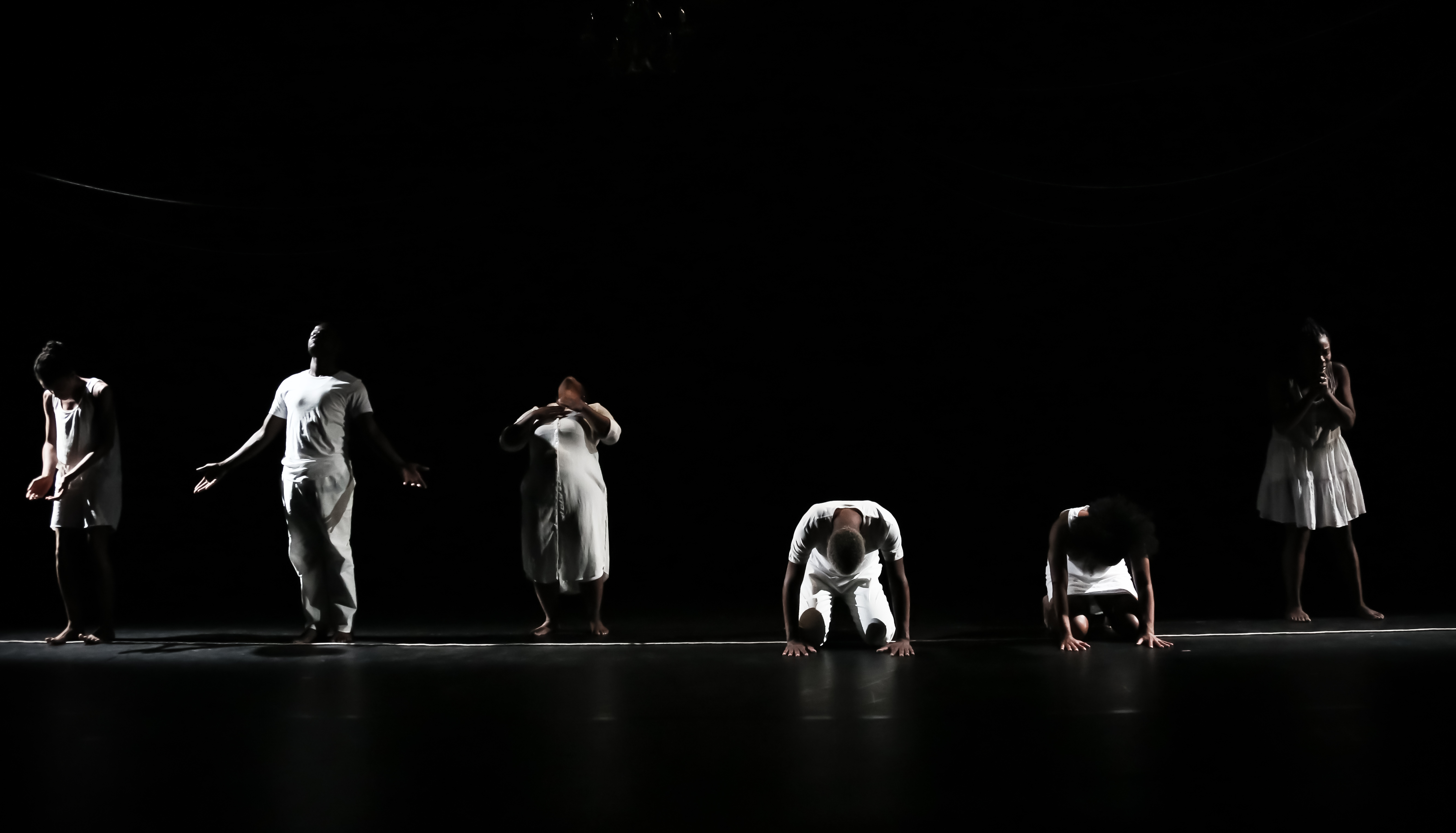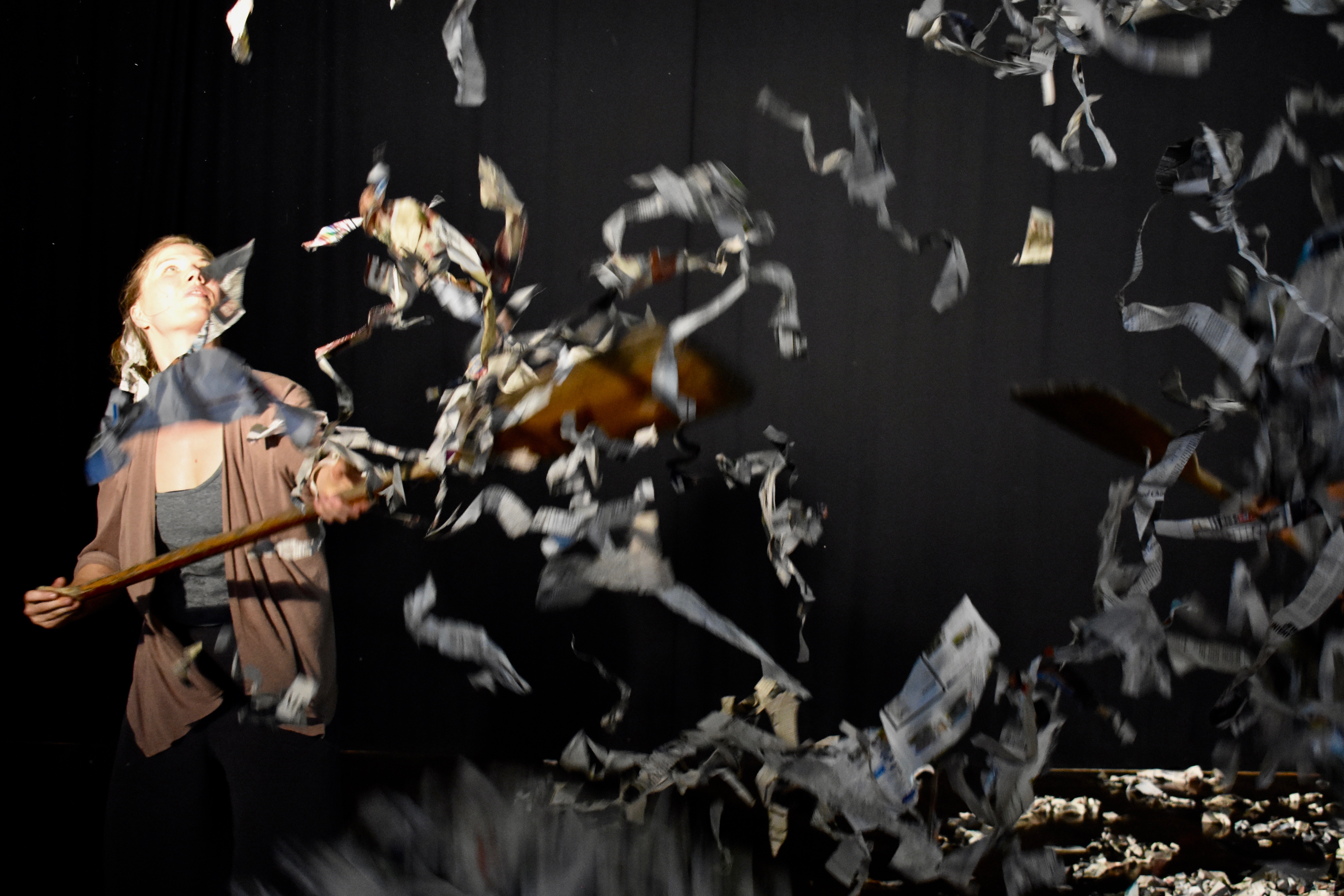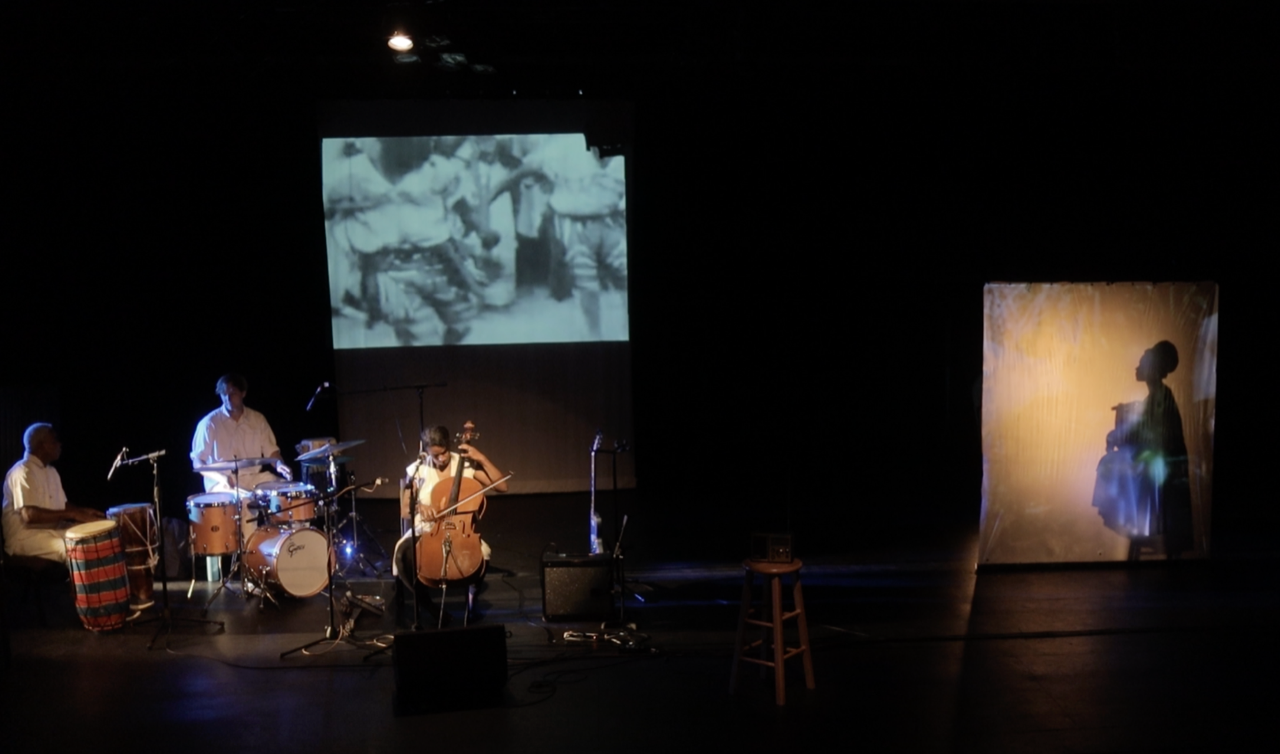 The CAC's Fall Art Experience Returns October 5th!
CAC's Art for Arts' Sake returns to downtown, the CAC and the Arts District New Orleans on Saturday, October 5th! Created by the Contemporary Arts Center in 1980, Arts for the Arts' Sake has become a favorite fall tradition for art lovers in and around New Orleans and a showcase of the incredible multidisciplinary artists from our region.
Admission is FREE and open to the public. Capacity for our performances is limited -- RSVP on this page!
**9/27/19 UPDATE** We have reached capacity for advance RSVPs for Southern Crossings, but we still encourage you to join our waitlist at 5:30 pm this Saturday. We expect there will be seating available on a first-come, first-served basis.
VISUAL ARTS
At the CAC, don't miss the final night of our IDENTITY MEASURES open call exhibition, featuring 23 regional artists! From 5:30 to 9:30 pm, explore art gallery openings on Julia Street and throughout the Arts District New Orleans.
PERFORMING ARTS
From 6:30 to 8:30, experience Southern Crossings, the CAC's annual showcase for three ground-breaking works by our performing artists in residence. Admission to these performances is free but capacity is limited: RSVP on this page!
Southern Crossings: A Showcase of the CAC's Artist Residencies
6:30pm - 8:30pm at the CAC Warehouse
This year, featured works will include Breaking the Thermometer to Hide the Fever by Leyla McCalla and Kiyoko McCrae at 6:30pm (Leyla will not perform at this year's showcase), Raw Fruit by Kesha McKey & KM Dance Project at 7:15pm, and Requiem for a Stranger by Vagabond Inventions featuring Renee Benson at 8:00pm.
About The Works
Breaking the Thermometer to Hide the Fever by Leyla McCalla & Kiyoko McCrae (6:30 pm)
Breaking the Thermometer to Hide the Fever is a multidisciplinary performance set to new music by Haitian-American singer-songwriter Leyla McCalla, exploring the legacy of Radio Haiti-Inter, Haiti's first privately owned Kreyol-speaking radio station, and the assassination of its owner, Jean Dominique, in 2000. Through Leyla's memories and her own discovery of Radio Haiti, we explore themes of exile and return and the complexities of what it means to be Haitian. For this presentation, Leyla McCalla will not be present but the audience will experience this multifaceted story through video projections, recorded music, and audio recordings from Duke University's Radio Haiti Archive. Director Kiyoko McCrae will discuss the inspiration and the development process for this work-in-progress which will premiere at Duke Performances in March 2020 and be presented at the CAC in the fall of 2020. Note: Leyla McCalla will not be performing as part of this showcase.
Breaking the Thermometer to Hide the Fever is supported by New Music USA and The MAP Fund, supported by the Doris Duke Charitable Foundation and the Andrew W. Mellon Foundation. Breaking the Thermometer to Hide the Fever is a National Performance Network/Visual Artist Network (NPN/VAN) Creation & Development Fund Project co-commissioned by Contemporary Arts Center New Orleans, MDC Live Arts, Duke Performances and NPN/VAN. For more information: www.npnweb.org.
Raw Fruit by Kesha McKey & KM Dance Project (7:15 pm)
Raw Fruit is a multidisciplinary work in development led by KM Dance Project Artistic Director, Kesha McKey and Associate Director Catherine Caldwell. It is a collection of stories that reveal the essence of ancestral values which have been woven into the cultural fabric of our lives. This work examines legacy, identity, socialization, unity and friction inside the Black family dynamic. We delve deep to expose the impact of race, class, gender and sexuality on maternal relationships as well as reveal how the retention of cultural values, morals and taboos have shaped our current existence. These influences, which have defined our beliefs and actions, are explored through experimental dance theater and textile art to illustrate lineage, retention and history.
As we celebrate the tricentennial of New Orleans, it is important to reflect on the elements that have contributed to our unique traditions and multifaceted way of life. From crawfish boils to second lines, living room altars to junior daughters, and bread pudding to pecan pralines, these experiences, rituals and ancestral contributions have created a web of lineage connecting our present experiences with customs rooted in the past. We recognize and value what we have acquired, what we release, what we hold and what we will share with those who come after us.
The team of accomplished artists collaborating on this project have a diverse background in various styles of dance, theater, vocal music and visual art with a range of awards and recognitions including: featured Women in Dance, Dancing While Black Fellow, The Distillery CAC resident artist, Jacob's Pillow scholarship recipient, Urban Bush Women's Choreographic Center training and Summer Leadership Institute faculty, The Ailey School training, Bates Dance Festival Teacher Fellows and finalist for the 2018 international artist residency in Pennabilli, located in the picturesque Emilia-Romagna region of Italy.
KM Dance Project is an emerging New Orleans based dance company presenting choreographic works that lie at the intersection of art and social justice and providing opportunities for emerging choreographers needing a platform to express ideas and issues that affect and impact marginalized communities.
Requiem For A Stranger by Vagabond Inventions featuring Renee Benson (8:00 pm)
Come into the candlelight. I'm not afraid
to look the dead in the face. When they return
they have a right to stand there in our gaze
the same as other things.
Come here; and we'll be quiet for a bit.
-- Rainer Maria Rilke, from his poem Requiem for a Friend
Requiem for a Stranger is a devised work in development by physical theater company, Vagabond Inventions in collaboration with Singer/ Composer Renee Benson. This new, devised creation explores the nature of grief – both personal and cultural – by giving form to how this experience, repressed culturally, exists in the heartspace of humans. Through movement, image, and music, Requiem explores a constellation of intimate stories – culled from the creators' personal losses and poetic odes from the likes of Nikki Giovanni and Rainer Maria Rilke. These stories exist in conversation with anthropological and psychological insight into the human experience of grief and mourning. Mimicking the cycles of grief, the stage transforms from an expanse for sacred ritual into a landscape of disorientation - and back again.
Vagabond Inventions is an association of physical theater artists who share a language of ensemble-devised theater. The company's original work explores worlds in disequilibrium. Requiem For A Stranger, is a collaboration between three central artists: singer-songwriter Renee Benson, set designer Jeff Becker, and physical performer-director Jennifer Sargent. Renee Benson has toured to eleven countries as a singer (jazz, hip hop, soul, funk, gospel, reggae, and more), and in the summer of 2020, she will take the stage in Austria and Switzerland with the Vogelberg Jazz Orchestra. Jeff Becker specializes in site-specific theater, utilizing innovative kinetic sets, sculpture, and film. Jennifer Sargent is the director of VI and recently received the Creative Arts Network (CAN) Award for Visual Theater for VI's production, A Kingdom, A Chasm. In addition to Requiem, Vagabond Inventions has created five shows and over a dozen short works that have performed across the U.S. and in seven countries. A Kingdom, A Chasm will be presented at the CAC in December 2019 as part of NPN's national conference.