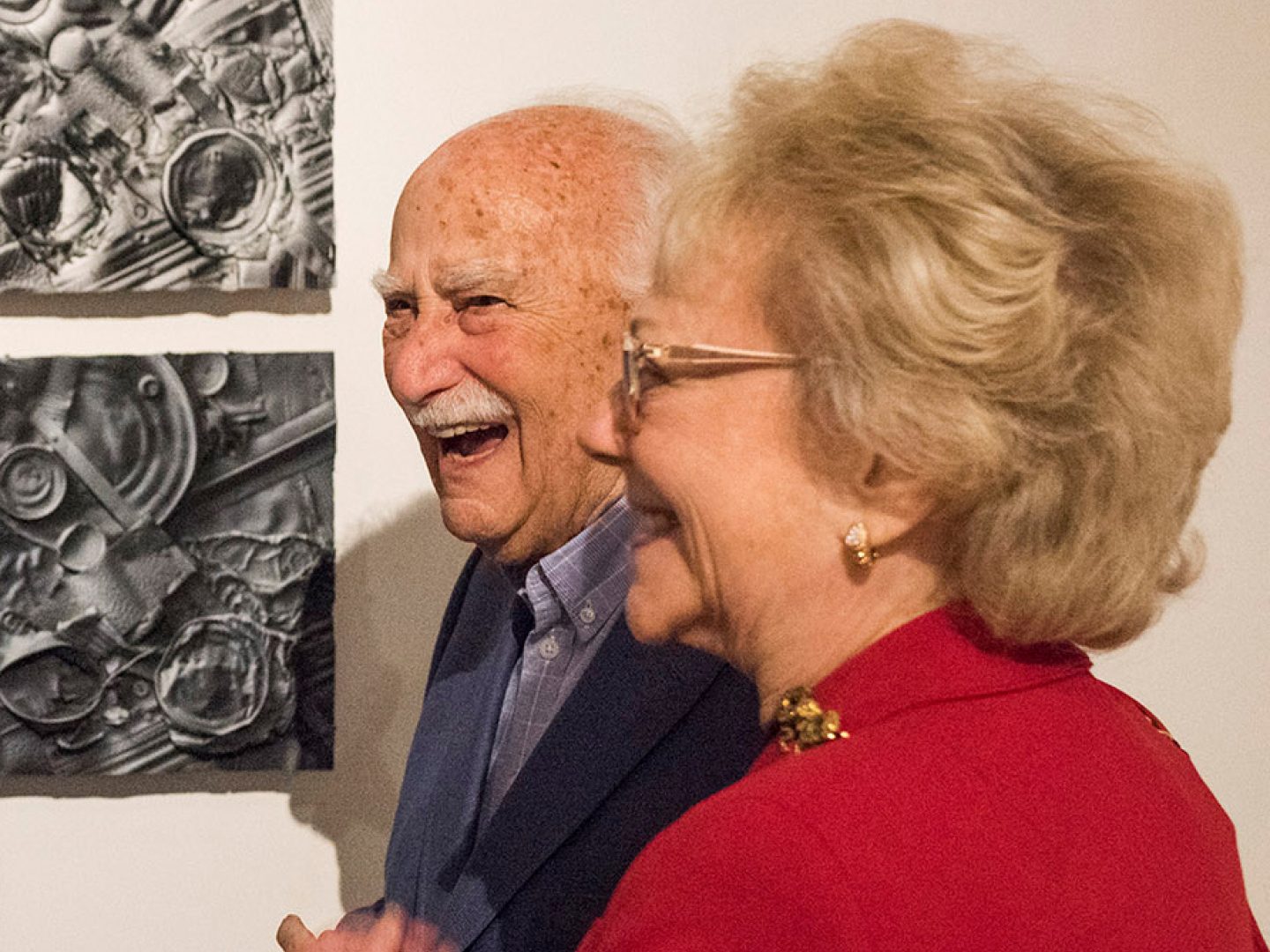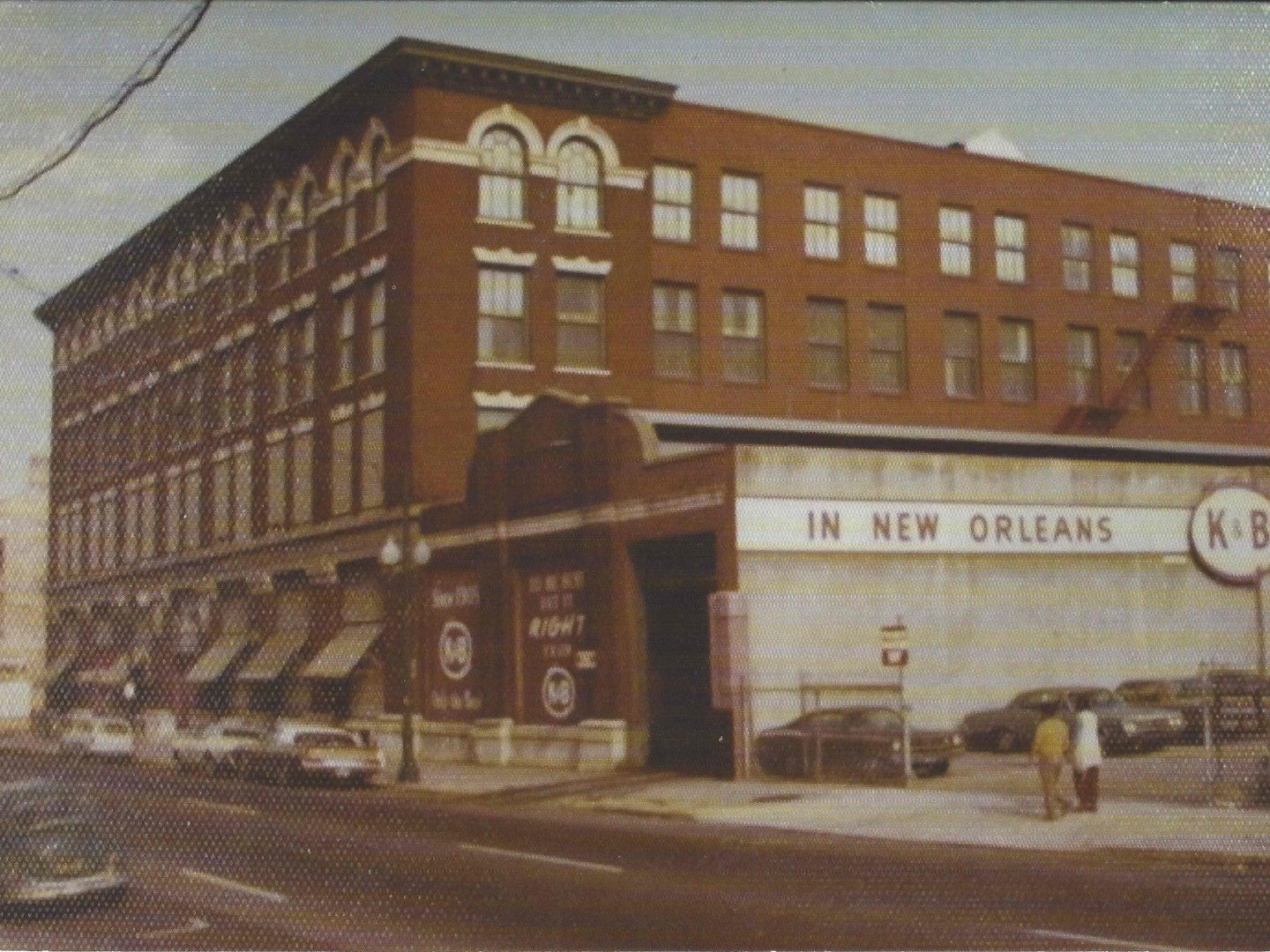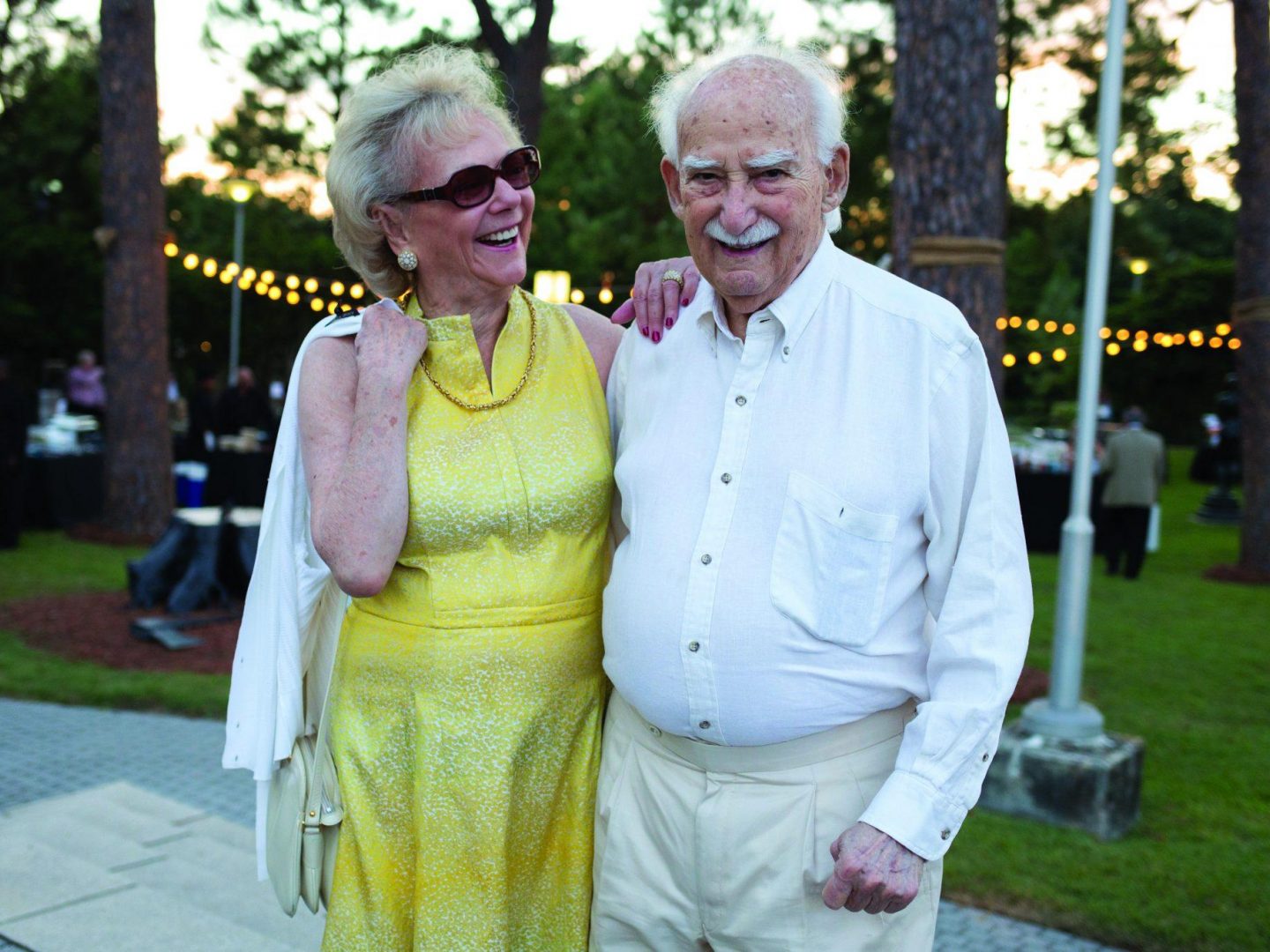 Dear friends of the CAC,

Last Saturday, the CAC's Founder, Emeritus, and Champion, Sydney Besthoff III passed away peacefully at his home. He was 94. Our love and warmth go to his family and friends as they grieve this loss, and we offer deep condolences to his wife and daughters who, for so many years, shared him and his love for art with this community.

Sydney will forever be treasured by the Contemporary Arts Center. Were it not for his generosity and ongoing commitment, we would not be here today. The Besthoff Building in which the CAC resides, is an essential part of Sydney's legacy – a site professing to both his business acumen and creative insight. It continues to inspire artists and entrepreneurs in New Orleans and around the world.

My thoughts are echoed by Michael Schneider, President of the CAC Board of Trustees: "Sydney Besthoff was a giant. The CAC and the City of New Orleans are forever indebted to him and thankful for his leadership, generosity, and commitment to the community in general and the arts culture in particular. He will be missed."

The CAC was once the headquarters of K&B, Katz & Besthoff, which grew to become the largest privately-held drugstore chain in America. When he moved his headquarters it was with great foresight and curiosity that Sydney welcomed a group of young artists to take over his property to do nothing less than break the norms and traditions for what art could be in New Orleans and around the country.

The CAC emerged in the late 1970's at a time when national peers were remaking the field of Contemporary Art, and challenging where art could be created, presented, and enjoyed. Around the country, artists took over warehouses and factories, creating their own institutions for experimentation and pioneering new ideas. The CAC and Sydney Besthoff were at the center of this movement.

Sydney let loose a wild creativity that has not only advanced contemporary art in this community but also in the nation. The work artists create today would not happen without institutions like the CAC and without Sydney, a benefactor with business sense, creative vision, who cared deeply for the artists in his community, and who understood the transformational power of art.

In my brief time, I knew Sydney to be genuinely thrilled by art and the artworks in his collection, deeply generous and accessible, humorous and proud of the CAC. Generations of leadership at the CAC knew him well. I asked a few of our past directors and trustees to share their memories; I encourage you to read them, below.

As Board, Emeritus, and Staff, we hold Sydney's memory close with appreciation for all he has done for us and our community. The great work we have ahead of us, the artists we will present, the ideas and artworks that have yet to be imagined, will all find their home here and will live on as an extension of his legacy. May his life continue to be a blessing.

With health to you all,

George Scheer
Executive Director
Memories of Sydney

Don Marshall, Founding Director (1976-1985)
"The impact of Sydney Besthoff on the Visual and Performing Arts in Louisiana and New Orleans is monumental. Without his amazing generosity and support, the Contemporary Arts Center would not have been able to grow into one of the largest and most influential Artists Spaces in the country. In the early years of the Center, Sydney led the first fundraising campaign securing major donations from national corporations. He was always there for the Center and ready to provide whatever was needed. Thank you, Sydney, for everything you have done for our city."

MK Wegmann, Trustee (1985-1987), Director (2018-2019)
"Sydney's generosity of his time, business expertise--from accounting to building management-- and the donation of 900 Camp Street, as well as direct financial support, sustained the CAC from its earliest days; even stuffing our promotion for The Last Ride at Pontchartrain Beach in K&B's billing envelopes. For me Sydney was much more than a patron, he was a mentor who, when asked, was always there to give advice and counsel over the last 46 years. His twin legacies of the CAC and the NOMA sculpture garden are gifts to New Orleans that are unmatched."

Barbara Motley, Trustee and served as Director (1993-1994)
"It's hard to imagine the New Orleans art scene without the legacy that Sydney leaves behind: we'd have no Contemporary Arts Center, which was the seed for the contemporary gallery and restaurant scene, which revitalized the Warehouse District, which encouraged our now nationally recognized artists to put down roots here. He never stopped working toward his goal to establish New Orleans as an important contemporary arts city. I believe he accomplished that goal. We can honor and thank him by keeping this goal alive. Thanks, Sydney for the support, mentorship and friendship. You are already missed."

Michael J. Siegel, Trustee, served as Board Chair Director (1997-1999)
"To say that the CAC would not exist without Sydney Besthoff is far from an overstatement. From the founding of the Contemporary Arts Center in the raw, unairconditioned K&B warehouse at 900 Camp Street, to Sydney leading the effort to renovate and transform the warehouse into a cutting-edge home for the Center, to Sydney's donation of the entire property to the CAC and most importantly to his unwavering passion for contemporary art and the Contemporary Arts Center, Sydney Besthoff helped create the vision for the CAC and then nurtured and supported this vision for almost 50 years. All New Orleanians owe a debt of gratitude to Sydney Besthoff."

Jay Weigel, Director (1996-2013)
"When the late Luba Glade paid a visit to Sydney Besthoff asking if a bunch of artists could utilize an empty warehouse located at 900 Camp Street for the purpose of presenting the contemporary arts of New Orleans - he said yes. That single syllable changed New Orleans for the better as the CAC was then born. Mr. Besthoff and the CAC entered my life in 1984. Sydney and his wife Walda continued to support the CAC every year I was around. He was a gentleman, patron, discerning business man, father, and a mentor to many including me. When I was the Director of the CAC, I asked if I could just hang around and watch how he worked, he said yes - and I did on occasion. He loved to pull out blueprints of buildings and the neighborhood and walk me through them. His ability to focus energy on an opportunity or problem and bring a solution to fruition remains legendary to me. His impact on the art world of New Orleans and the country has been felt and will continue to be felt for years to come."