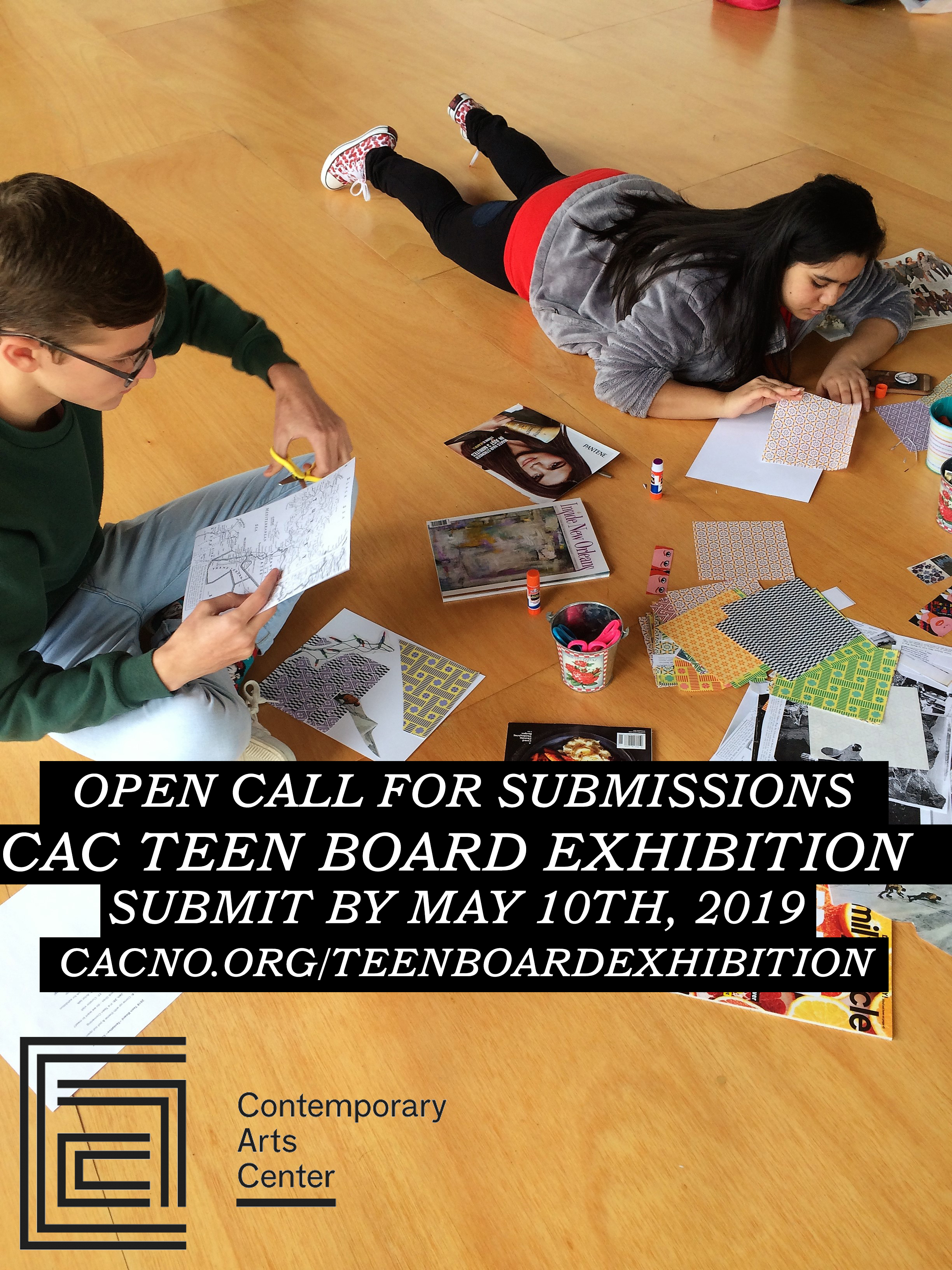 Apply for the CAC's 2019 Teen Open Call Exhibition!
Inheritance and Immanence: The World We Are Left With
Teen Exhibition will be on view Saturday, August 3 through Saturday, October 5
Now more than ever teens are interested and involved in social, political, and environmental issues that the world faces. As young people, these issues were passed on from previous generations but we are affected nonetheless. This exhibition seeks to reflect on the issues in order to examine and create dialogue around what these teens will inherit, the methods by which, teens cope with these issues today, and the steps teens can take to solve these issues as time progresses.
Some questions from the Teen Board to help get you started:
How have our parents, grandparents, and predecessors left the world for us?
How do we as teens cope with the situations we are in?
What are the social, environmental, and cultural impacts these issues have on our generation?
What can teens do in the future to help resolve these issues we face (if at all possible?)
What is the relationship between the teens and the issues?
What does our future look/feel like to you?
SUBMISSION REQUIREMENTS
You must be a highschool student
Submission must include your name, grade, school, email address, phone number, and a 50 word description of what your submitted works are about as they relate to the exhibition
Submission must include high resolution, well lit photographs of your artwork
Dimensions of the works must be listed in inches (width x height)
Medium (for ex., oil on canvas, film, digital photograph, sculpture, writing)
Works of various mediums are allowed
You may submit up to three pieces.
In email subject please write 2019 Teen Exhibition Submission
Please send your submissions to teens@cacno.org by Friday, May 31 at 11:59PM