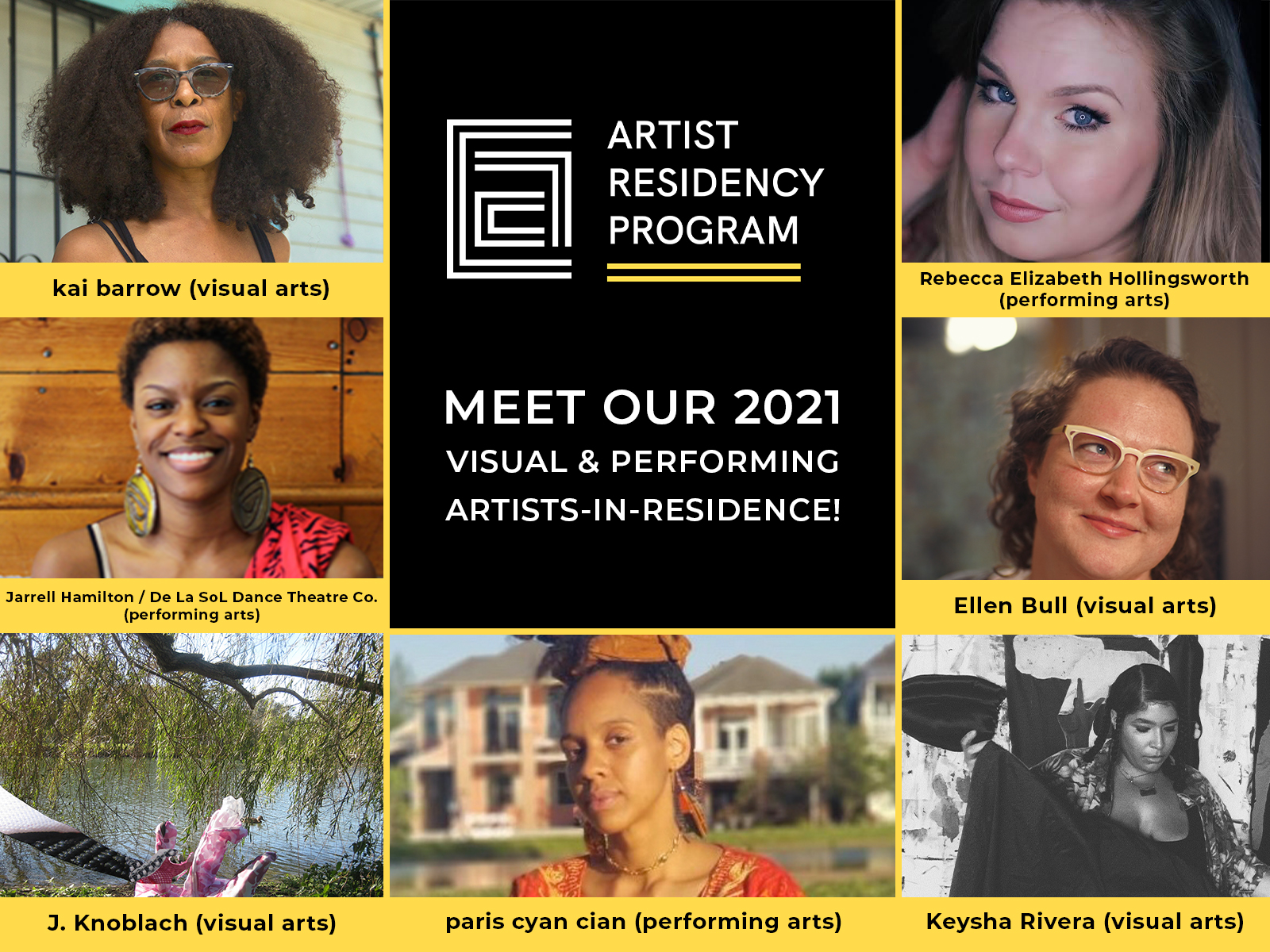 We are excited to introduce CAC Studio Sundays, an opportunity for you to explore the artistic practices of our visual and performing artists-in-residence! Each Studio Sunday will offer the unique opportunity to experience an open rehearsal or visit one of our artist's studios to get a glimpse inside their artistic practice and view their works-in-process come to life.
This year's performing and visual artists will perform and display their work during at the CAC's Artist Residency Showcases, taking place August 26, 27, and 28, 2021.
Admission is free – RSVP to Studio Sundays, below!
2021 CAC Studio Sundays: