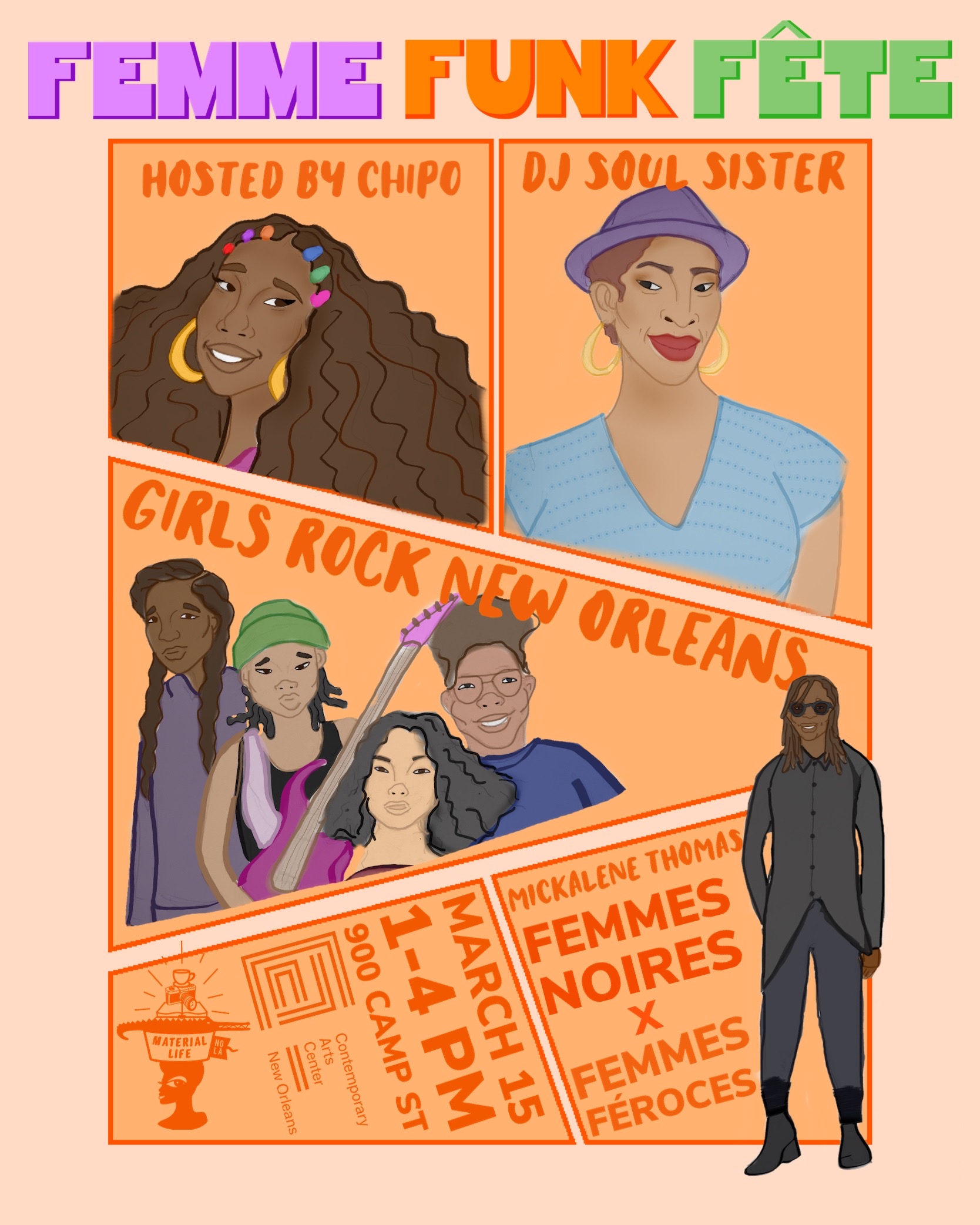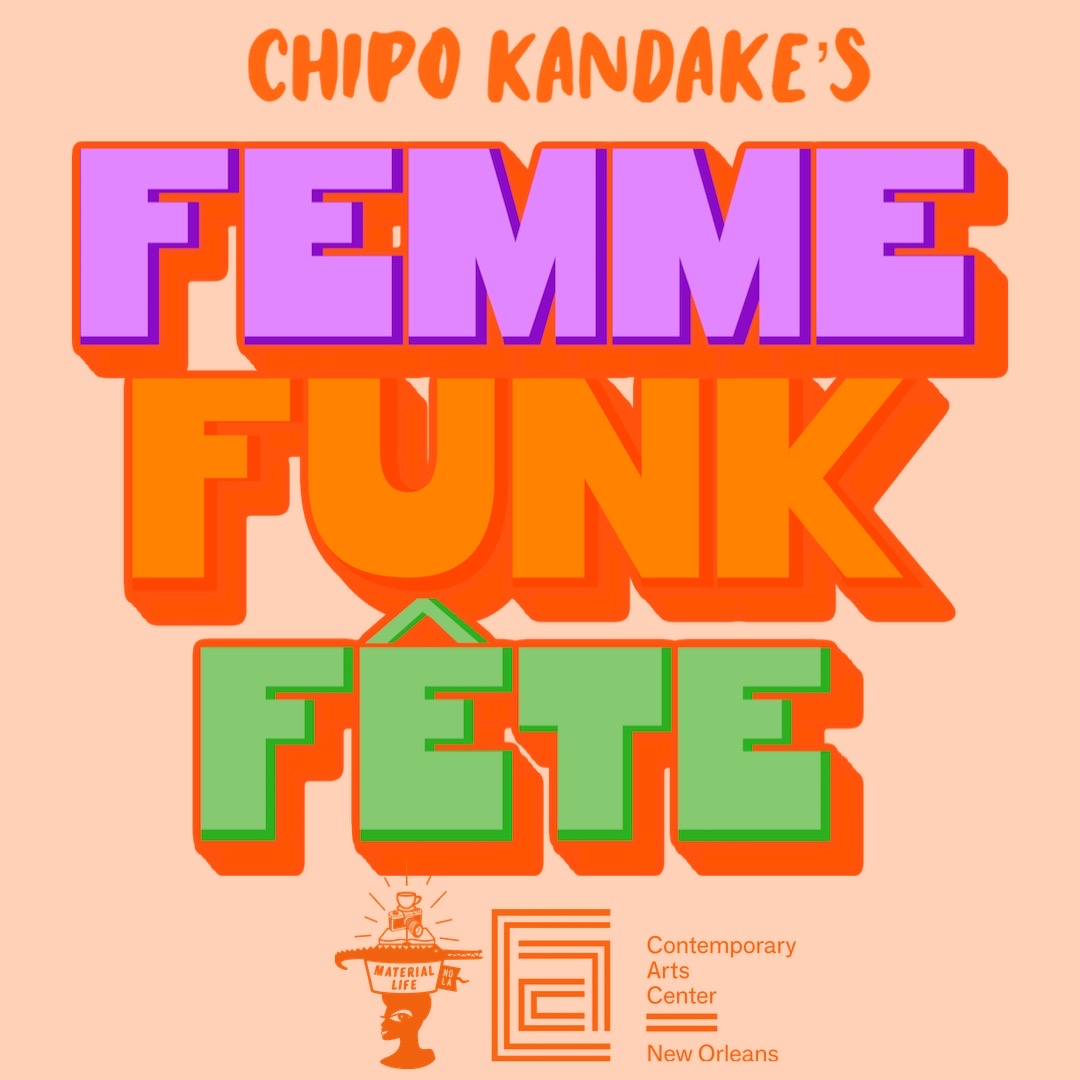 HEALTH & SAFETY UPDATE: Following the direction of our city and state health officials, the Joie Noire: Femme Funk Fête scheduled for Sunday, March 15th at the CAC has been postponed until further notice. The Contemporary Arts Center remains open while we closely monitor the latest developments by officials from the Centers for Disease Control and Prevention (CDC) regarding the COVID-19 Novel Coronavirus. Read our Health & Safety Update here.
---
On Sunday, March 15, the CAC and pop-up boutique Material Life present Femme Funk Fête, a celebration of all things Black, Feminine and Funky. This program highlights the dynamics of feminine energy and its significant role in the development of the Funk genre during the 60s, 70s and early 80s.
Admission is FREE and open to the public, but registration is required. RSVP here!
From 1 to 4 pm, join us for a day party hosted by Chipo Kandake featuring a selected set comprised of solely women artists by the by the Queen of Rare Groove, DJ Soul Sister of New Orleans! The event will also feature an appearance by Girls Rock NOLA and a dance performance honoring select New Orleans Unsung Funktress, with one-of-a-kind sound from Mystery Zone Soundsystem and audio curated by DJ Kuti Bien.
The party will take over the entire first floor of the CAC, including the atrium, Material Life / Les Femmes Feroces retail space, and Femmes Féroces Oval Gallery exhibition. We'll see you there!
Events Schedule:
1:00pm - Gallery viewing and Activations (photo station and games)
2:00pm - 3:30pm DJ soul Sister Listening Set in Les Femmes Feroces Retail Space

Performance Schedule:
3:30pm Girls Rock Nola Set in Helis Gallery
3:45pm Chipo performance
Admission to this event is free and open to the public and is part of SUNDAY VIBES at the CAC, a weekly opportunity for Louisiana residents to enjoy programming at the CAC free of charge, courtesy of The Helis Foundation.