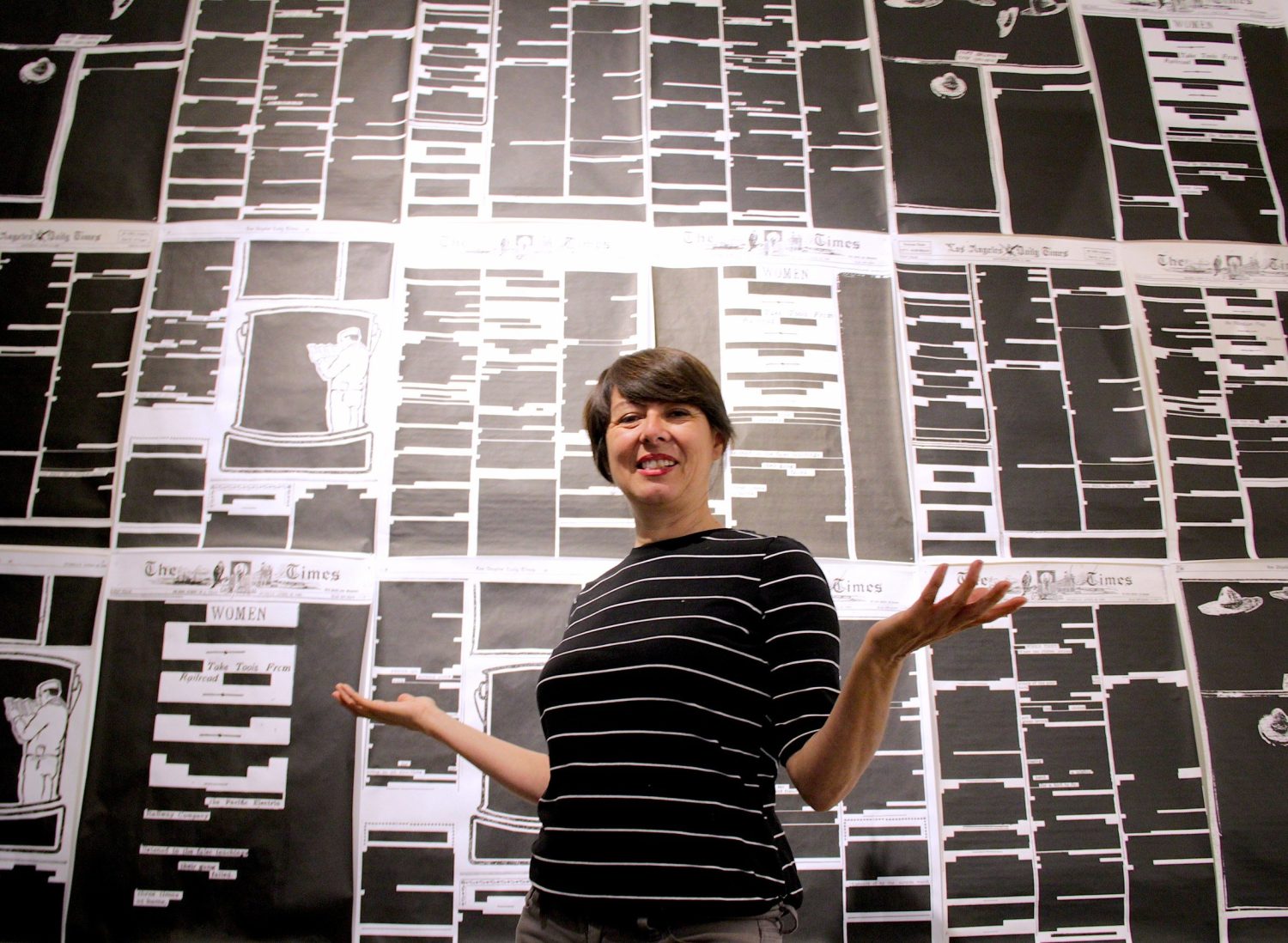 Born in Los Angeles, CA, 1968
Lives and works in Los Angeles, CA
Sandra de la Loza is an artist who creates open-ended, research- based frameworks that guide inquiries that include visual, experimental, social and pedagogical components. She is the founder of The Pochx Research Society of Erased and Invisible History, an on-going collaborative project that engages the subject of "History" through critical inquiry and artistic processes. Working as a performative archivist, she occupies the position normally held by historians, curators and scholars to interrogate the power embedded in the act of history-making. By gathering, slicing, blowing up and remixing archival material, she explores History as an elastic space of practice, one that can be shaped, stretched and expanded while making visible the processes in which dominant narratives are created. De la Loza moves critically from and in between the institutional and the social occupying a variety of sites to interrogate underlying power dynamics and knowledge production through history and memory. Her efforts to co-generate autonomous spaces for artistic production, community action and critical dialogue that center the voices and history of people of color are an important part of her practice. Such efforts have resulted in participating in collectively-run community centers, pedagogical spaces and multi-disciplinary events such as the Aztlan Cultural Arts Foundation (1993–1998), the October Surprise (2004), Arts in Action (2000–2004), Decolonize LA (2016-2017) and at land's edge (2016–2018). Recent exhibits include Seeking Tongues: Postcolonial Photographies at the Texas Tech School of art and a collaboration with the Argentinian artist Eduardo Molinari, Talking to Action: Art Pedagogy and Activism in the Americas at the Pratt Manhattan Gallery in New York. She is currently an artist in residence with the Los Angeles County Department of Parks and Recreation. Her work has been exhibited in major museums, alternative art spaces and community centers within the United States, Latin America and Europe. She has received awards from the Fellows of Contemporary Art, Art Matters, the City of Los Angeles, the Center for Community Innovation, the California Community Foundation, and the Los Angeles County Arts Commission.