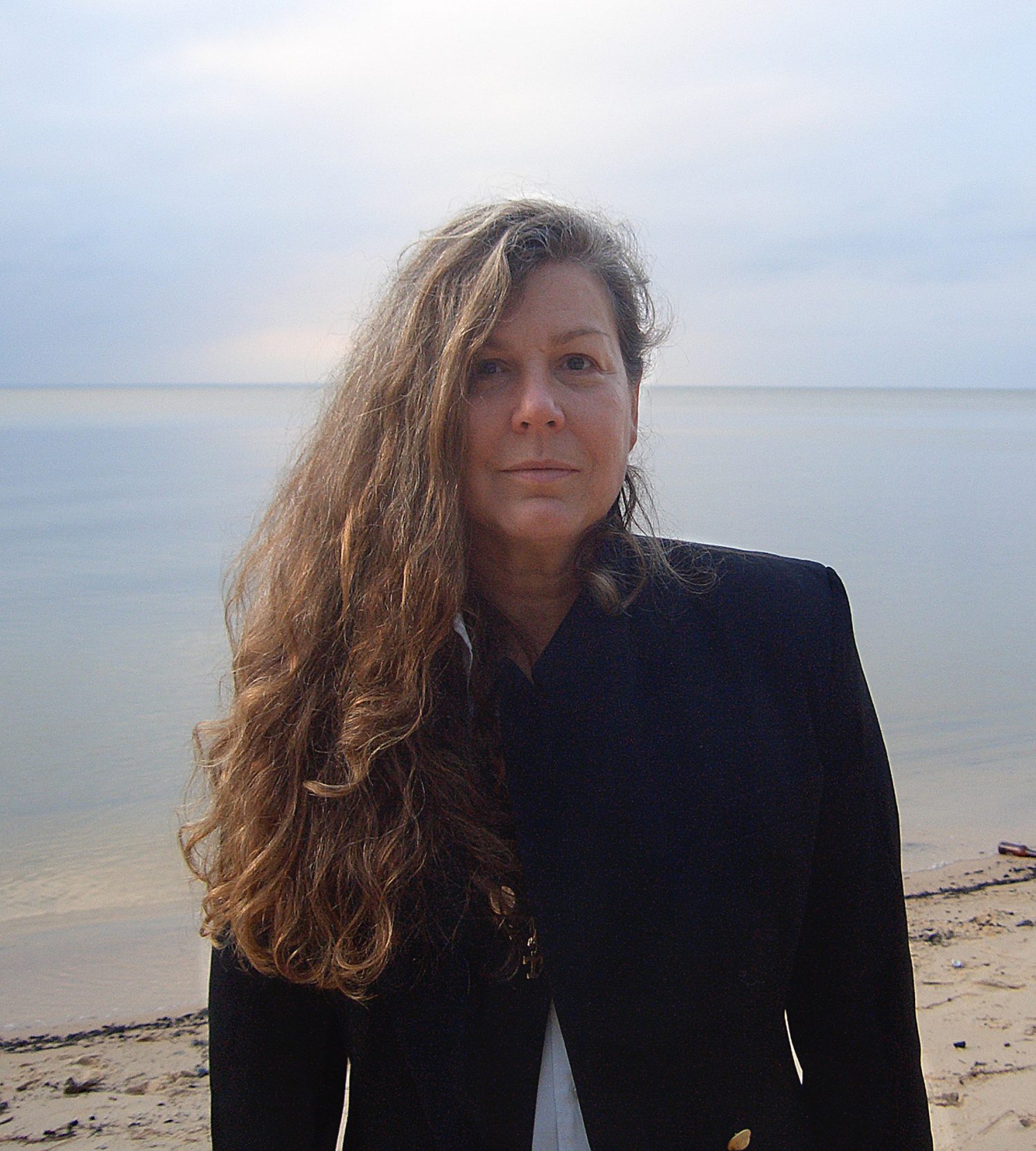 Born in New Orleans, LA, 1952
Lives and works in New Orleans, LA
DeDeaux has merged art with new technologies for decades to broaden definitions of art and audience. Early works from the 1970s such as CB Radio Booths harnessed the mobility and fluidity of language and locations — utilizing mass communication systems as the media itself to bring art into the streets, connecting underserved communities to the currents of cultural discourse. Mid-career works offered pioneering immersive, synchronized media environments and video sculptures — including Soul Shadows, Women Eating, Almost Touching You, and The Face of God, In Search of - a six channel 360 degree environment that premiered at the 1996 Olympics.

In the past two decades DeDeaux's work has moved between social and environmental justice, presented as digital 2D work, sculptures and electronic theater to address ecological threat - including Project Mutants, The Goddess Fortuna and her long-running MotherShip Series. Selections from MotherShip were also included in a two year exhibition at MassMoCA titled Thumbs Up for the MotherShip where DeDeaux was paired with artist and musician Lonnie Holley with whom she continues to collaborate.

DeDeaux has additionally exhibited at numerous institutions including the Whitney Museum of American Art, Armand Hammer Museum, Aldrich Museum of Contemporary Art, The Contemporary / Baltimore, Seattle Museum of Contemporary Art, Canadian Film Society of Toronto, Transart Foundation for Art and Anthropology, Houston, Ballroom Marfa, Texas and recent 50 year career retrospective at New Orleans Museum of Art.

DeDeaux has participated in international art biennials including Prospect.2 New Orleans that premiered her raucous multimedia Goddess Fortuna in a historic three story French Quarter mansion and courtyard; and the biennial Open Spaces, in Kansas City that featured her half-mile installation Free Fall: Prophecy and Free Will in John Milton's Paradise Lost. This 2018 outdoor park array of falling columns was reinterpreted in 2021 in a contrasting urban setting of downtown New Orleans down the five blocks facing Caesar's Palace SuperDome, a modern day coliseum. Here DeDeaux gives a large-scale nod to the genre of 'Concrete Poetry' popular in Milton's day, as the 64 concrete columns take the shape of societal collapse. Additionally the columns feature excerpts of Paradise Lost in applied highway reflective vinyl - celebrating the blind poet's famous word coupling and aspiration to make "Darkness Viable" - literally illuminating his words in the headlights of passing cars before this modern-day coliseum.

DeDeaux's work has been featured in two most recent solo exhibitions. Houston's Transart Foundation for Art and Anthropology presented Being and Everything: Post-Art: Post Art by Dawn DeDeaux featuring her post-human meditations in assemblages utilizing the debris matrix of disasters along with deteriorating tools and cultural remnants that namelessly float within the void. These installations rolled into her Career Retrospective at the New Orleans Museum of Art, Dawn DeDeaux: The Space Between Worlds, October 2021 through February 2022. The exhibition was organized around a series of immersive installations that span DeDeaux's 50-year career including early projects like CB Radio Booths, the MotherShip Series that plots escapes from a ruined earth, and a new immersive 70-foot video installation titled Where's Mary. Her installation component Between Time in the Museum's Great Hall will remain on view through August 2022 to accompany the touring exhibition Queen Nefertari's Egypt. DeDeaux's Great Hall installation features an eleven foot cast Asteroid sculpture that fills the Museum's central niche, together with ten figurative works from DeDeaux's series The Vanquished, portraying astronauts deconstructing and returning into the stardust from which we come.

The Retrospective is accompanied by a comprehensive 320 page catalogue published by Hatje Cantz, Berlin schedule for release in the summer 2022. The richly illustrated catalogue contains essays by art historian Eva Diaz, exhibition curator Katie Pfohl, cultural anthropologist Debbora Battaglia, and historians Walter Issacson and John Barry who offers: "A 'retrospective' is by definition a look backward, but in the case of Dawn DeDeaux's work, that definition doesn't seem to fit. So much of what she's done seems of the now. It's beyond prescient."

AWARDS / RESIDENCIES / ADDITIONAL PROGRAMS
Other essays of note that focus on DeDeaux's work include the final chapter of Discipline and Photograph, a book by art theorist James Huginin of Chicago Art Institute; and a lengthy comparative essay "Five Video Artists" in MIT Press journal PAJ written by associate editor Larry Qualls. Her work has been reviewed in numerous publications including New York Times, Art in America, USA Today and ArtForum, and features for CBS Sunday Morning, Canada Public Broadcasting's The Future, NPR and a 2022 Brooklyn Rail feature on her Career Retrospective.

DeDeaux is a 1997 Rome Prize recipient as Knight Foundation Visiting Southern Artist at the American Academy in Rome, 2012 Robert Rauschenberg Foundation Artist in Residence, 2014 Artist in Residence at Tulane University's Center for Bioenvironmental Research and the Tulane School of Public Health, and 2021 Joan Mitchell Foundation Artist in Residence. She is the 2014 Prospect Alumna of the Year and now serves on the Board of Trustees of Prospect New Orleans.

DeDeaux is founding editor of Arts Quarterly and among the eight founders of the New Orleans Contemporary Arts Center, serving on its Board as Vice President through its formative years. She produced and hosted Louisiana's first radio program on the arts, Art Now, for National Public Radio affiliate WWNO / University of New Orleans. As an educator DeDeaux established and directed a comprehensive arts program for a 6000 inmate facility in Orleans Parish, Louisiana; and has been Visiting Artist at a number of institutions including Maryland Institute College of Art , Texas A&M Visualization Laboratory, interdisciplinary seminars for College of the Holy Cross and Princeton University, and MFA advisor/mentor at School of Visual Arts (SVA), New York City.

DeDeaux is founding director of Camp Abundance in New Orleans - a residency compound for artists, animals, writers and filmmakers from around the world and a host site for the City's leading cultural institutions programming and receptions.

DeDeaux is the winner of the 1976 Demolition Derby in the Louisiana SuperDome as the only female contestant in a field of 35 drivers.