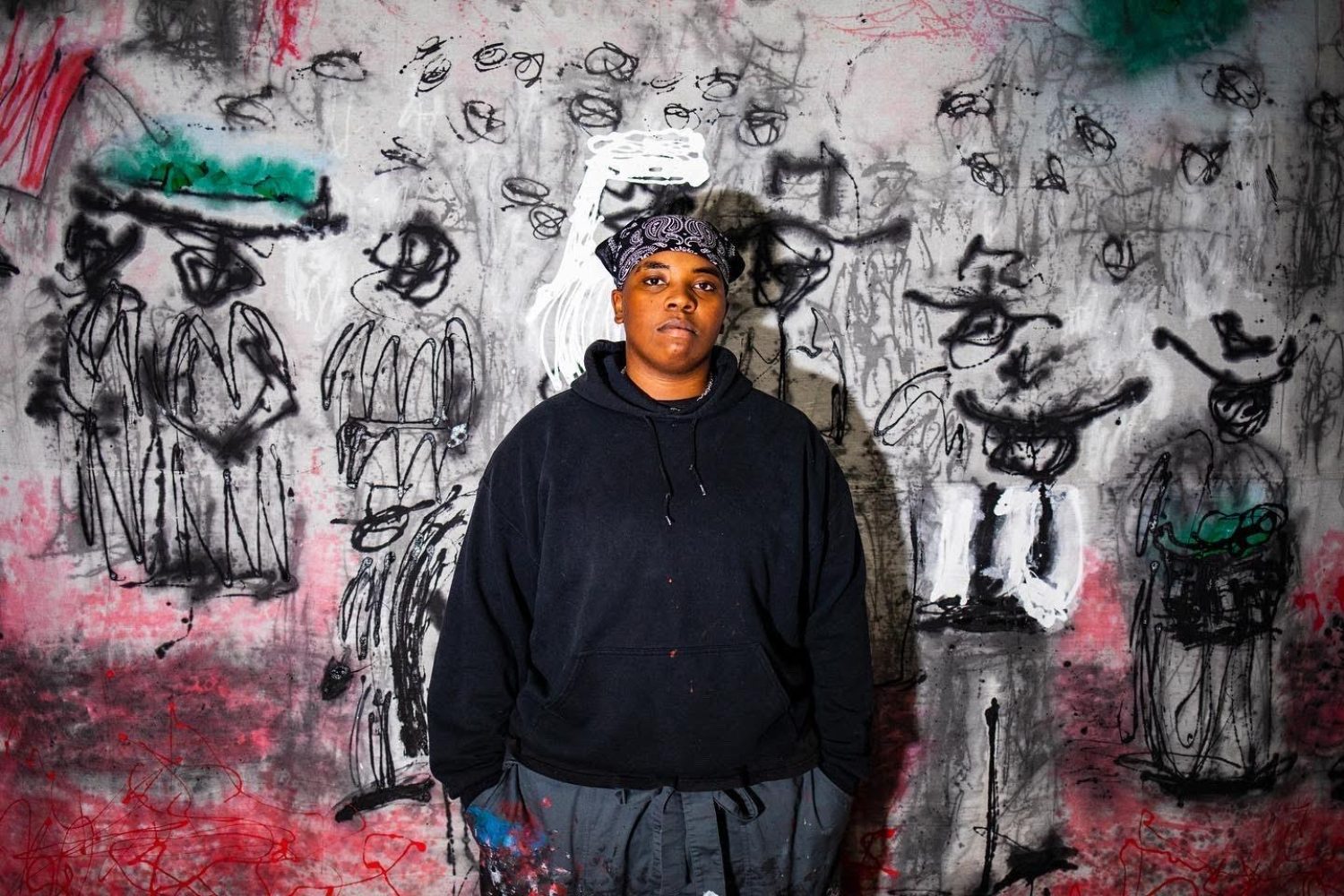 Born in Berkeley, CA, 1997
Lives and works in New Orleans, LA
Bianca Walker is a 25-year-old, nonbinary, painter from the Bay Area, California. They were raised surrounded by vibrant street art until gentrification began to ravage the place they once called home, leaving colored walls bare. Walker migrated to Louisiana and began their studies at Grambling State University where they were submerged in painting and Black history. As their education continued, they quickly grew tired of traditional art methods and began to use a drip painting technique that reflects their street art roots. Now developing an MFA thesis at the University of New Orleans, Walker uses these drips as an integral part of their visual language while incorporating archival imagery of the African Diaspora, activating a history they can see being erased.