OPEN CALL FOR SUBMISSIONS
February 6– March 29, 2019
Exhbition on View: August 3– October 5, 2019
The Contemporary Arts Center is pleased to invite contemporary visual artists to submit to this year's Open Call for Submissions. Artists who live, show work, or have held an artist residency (during the 2018 calendar year) in New Orleans or the surrounding region (within 200 miles of New Orleans city limits) are eligible to apply.
Please review the Eligibility & General Guidelines and Important Dates before submitting to Open Call '19.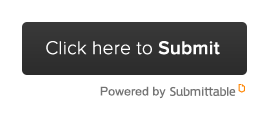 ABOUT THE EXHIBITION
At a time of heightened uncertainty, division, and geopolitical tensions, imagining a world where shared experience and solidarity between differing groups might exist in productive harmony seems like the stuff of dreamwork. Difference, and what to do with it, remains the most significant question of our era and forces a consideration of the role that identity and its politics play in shaping, transforming, and leveraging difference onto our sense of selfhood and collective belonging.
The productive struggle to imagine as well as interrogate what and how identity manifests itself is the grounding premise of Identity Measures—an exhibition that works to explore identity as a complex entanglement of lived experiences based on race, gender, ability, sexuality, and class and posits the self as social and historical material. Just as a work of art is neither a mirror of pure expression nor a site of pure "Otherness," identity cannot be equated with a set of mandated performances constructed by the powerful nor can we proscribe a set of expectations for identity to act as a placeholder or obligation for marginalized groups to live and work inside. Understood in this way, Identity Measures presents the work of a range of practicing artists who engage identity not as a re-presentation of formulaic proscriptions and premises, but as a dynamic site of creation, dissociation, contradiction, privilege, and power.
This exhibition is organized by the Contemporary Arts Center, New Orleans, and curated by Dr. Jordan Amirkhani. Support for this exhibition is provided in part by Sydney & Walda Besthoff and The Helis Foundation.
ABOUT THE CURATOR
Dr. Jordan Amirkhani is an art historian, critic, curator, and educator based in Washington, DC, where she serves as a Professorial Lecturer in Global Modern and Contemporary Art History at American University. Jordan received her PhD in the History and Philosophy of Art from the University of Kent in the United Kingdom in 2015, and has held academic posts at the University of Tennessee in Chattanooga and Canterbury Christchurch University in the UK and curatorial positions at The Royal Academy in London, England and The Phillips Collection in Washington, DC. Prior to her engagement as Juror for the CACNO's Open Call exhibition, she organized exhibitions for The Moon Gallery at Berry College in Mt. Berry, Georgia and The Apothecary Gallery in Chattanooga, TN. Amirkhani has published scholarship on the Franco-Cuban Dada painter Francis Picabia, the British conceptual art collective Art & Language, and the Serbian feminist political action organization Grupa Spomenik, and writes criticism for a number of contemporary art publications including Artforum, Art Practical, Baltimore Arts, and Burnaway.org. Jordan's work on contemporary art and artists working in the American Southeast garnered her a prestigious Creative Capital/Andy Warhol Foundation "Short-Form" Writing Grant in 2017 and two nominations for The Rabkin Prize in Arts Journalism in 2017 and 2018.