Raw Fruit
Raw Fruit by Kesha McKey and KM Dance Project is a collection of stories that reveals the essence of ancestral values which have been woven into the cultural fabric of our lives. This multidisciplinary dance work uses the technology of the kitchen to examine legacy, identity, socialization, unity, and friction inside the southern Black family dynamic.
Dates
Venue
Black Box Theater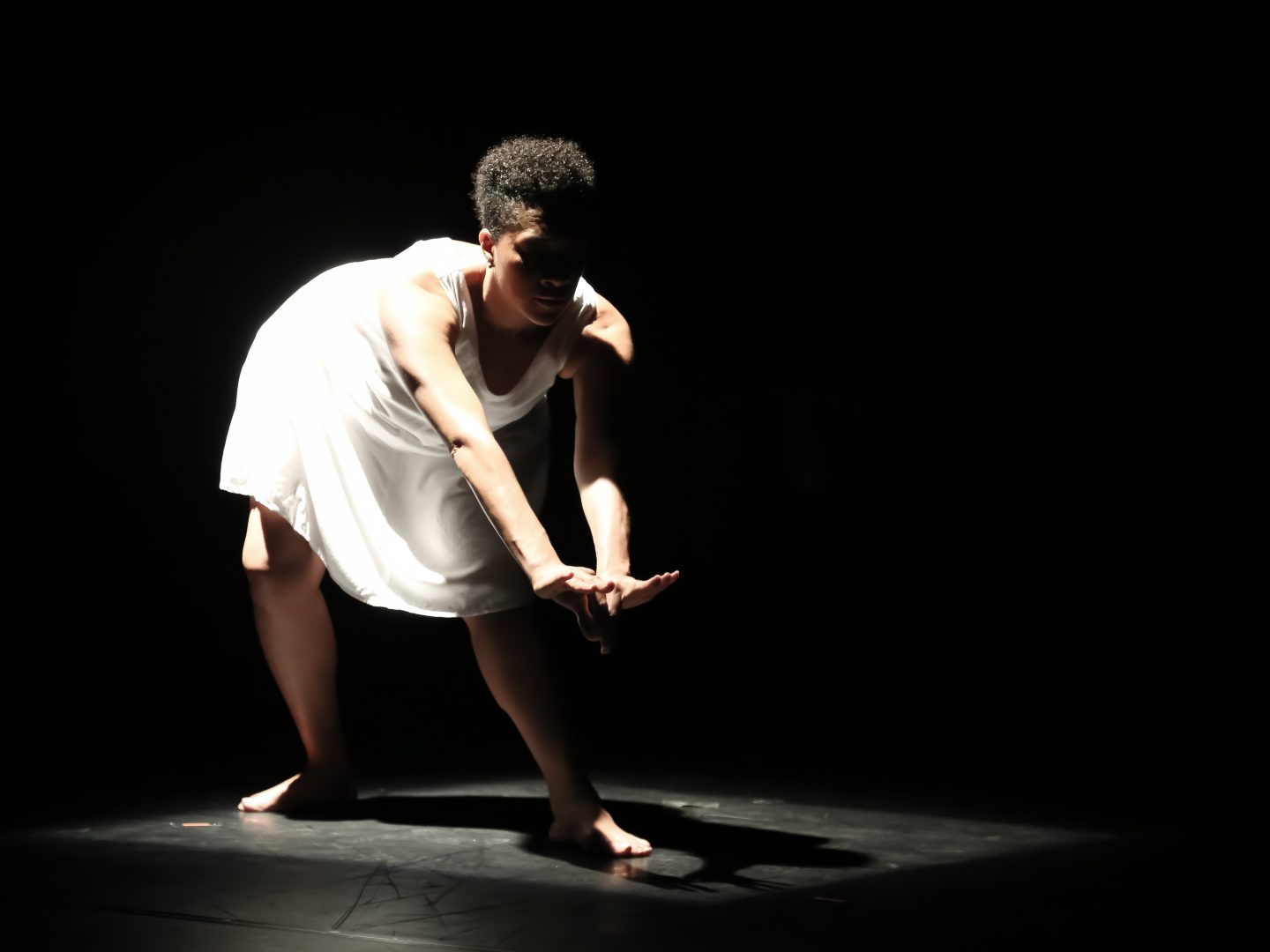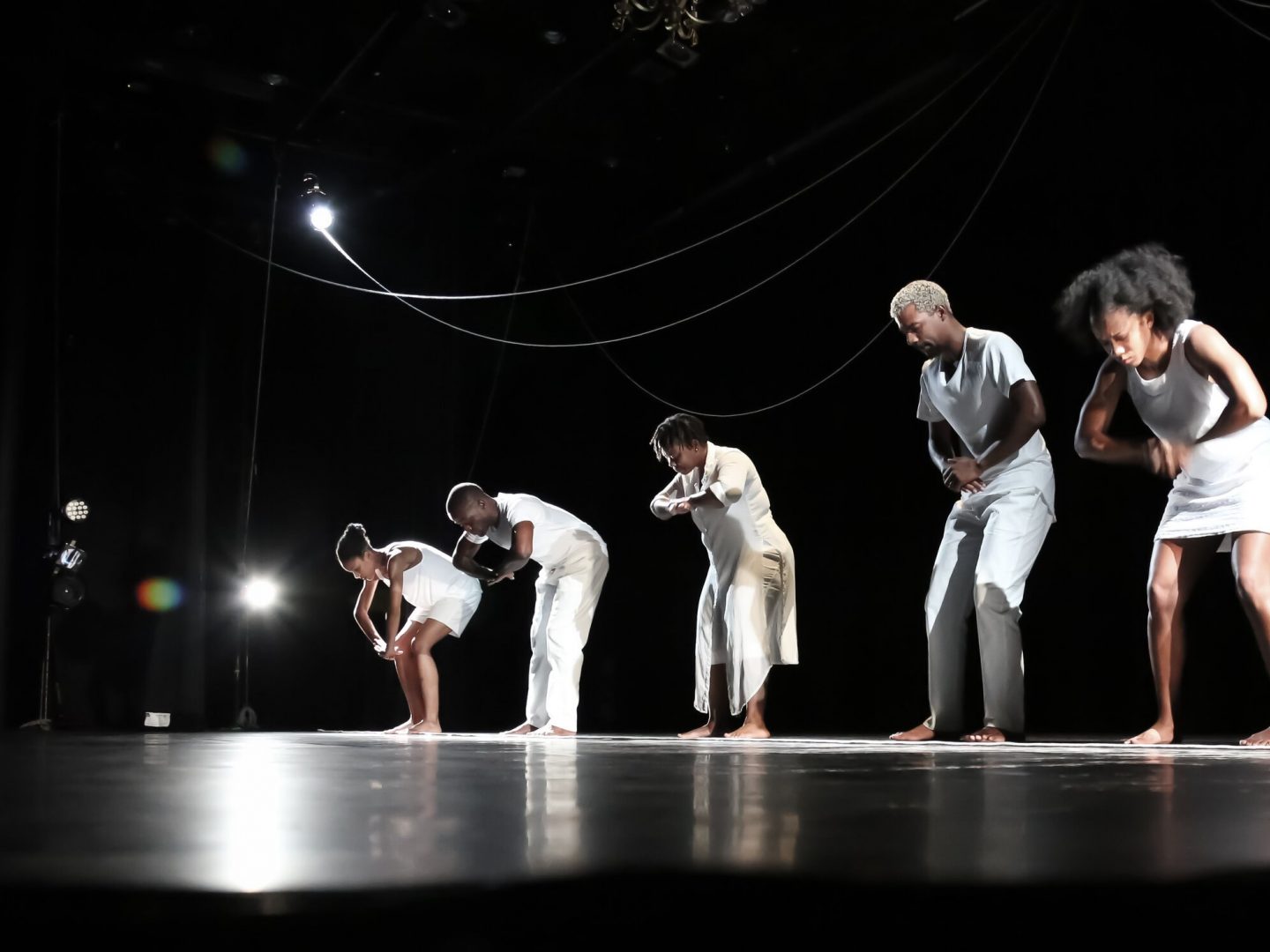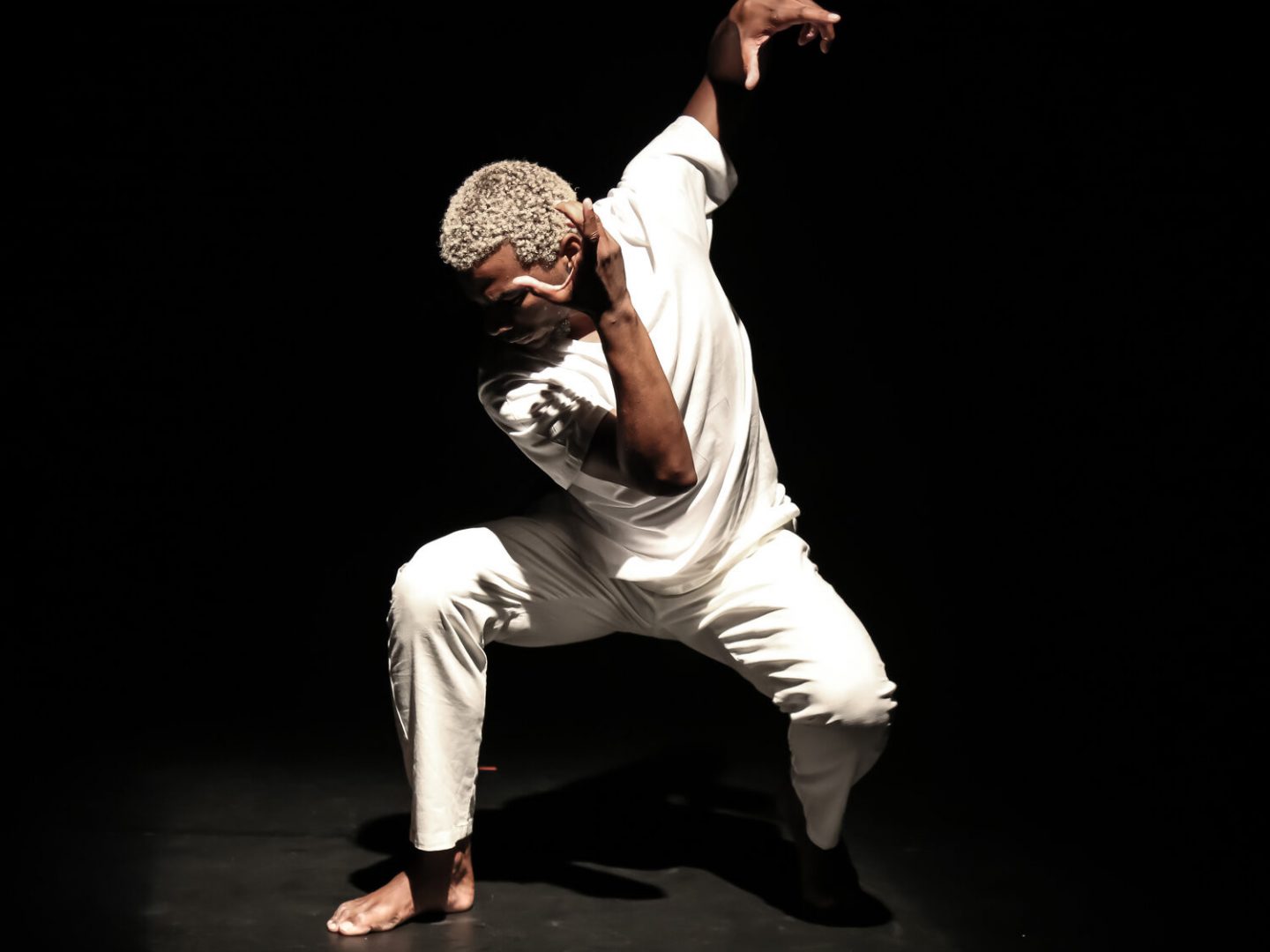 Raw Fruit is a celebration of New Orleans culture juxtaposed to the complexities of the African American experience in the south. Using dance as the foundational medium to elevate the voices of African American women, this work is steeped in the movement, sound and spirit of Black folks in New Orleans and layered with visceral expressions of lineage, retention and ancestral memory. Raw Fruit investigates the impact of socialization on our family values and provokes thought on what is "moral", "acceptable" "valuable" or "taboo" depending on who's defining.
The aesthetic values in this work are rooted in traditional improvisational elements and the connections to our ancestors celebrating the cultural memory and legacy embedded in our rich family histories. From crawfish boils to second lines, living room altars to junior daughters, and bread pudding to pecan pralines, these experiences, rituals and ancestral contributions have created a web of lineage connecting our present experiences with customs rooted in the past. We recognize and value what we have acquired, what we release, what we hold and what we will share with those who come after us.

Sowing Seeds: A Workshop Series by KM Dance Project
Dates To Be Announced
"Sowing Seeds" is a multigenerational workshop series focused on celebrating the histories of African American women who have always been responsible for holding space for others, while rarely receiving the opportunity to be held themselves. KM Dance Project presents a genealogical love fest focusing on storytelling, creating family trees, honoring the selfless contributions of familial matriarchs, and creating movement that synthesizes discoveries made in the process. Dates and registration info coming soon.
Credits and Crew
Raw Fruit: A New Work by Kesha McKey and KM Dance Project
Lead Artists: Kesha McKey, Catherine Caldwell
Creative Collaborators:
Dance Theater Artists: Chanice Holmes, Jasmin Simmons-Edmonds, Millenique Brown
Music/Sound Artist: free feral
Spoken Word Artist: Sunni Patterson
Film Artist: Milo Daemgen
Lighting Designer: John D. Alexander
Tech Support: Amara Skinner

Project Collaborators
Raw Fruit Project Collaborators
Sunni Patterson, New Orleans Native and Visionary, is an internationally acclaimed Poet, Performer, Workshop Facilitator, Certified Spiritual Life Coach/Consultant, and an Initiated Priestess and Minister. She began her career as a full-time high school Teacher, and much of her life since has been devoted to serving as a Cultural Worker and Activist. Sunni is a 2020/2021 John O'Neal Cultural Arts Fellow. She currently serves as a Resident Artist for both the City of New Orleans' Claiborne Corridor Cultural Initiative and Junebug Productions. She is also co-founder, along with Scientist and Atmospheric Chemist, Cherelle Blazer, of Environmental Arts and Public Health Organization, Breath is Lyfe.

Amara Elizabeth Skinner is a very talented musician, freelance sound designer, audio engineer, stage manager, and production manager. She nurtured her talents at Loyola University of New Orleans by obtaining her bachelors degree in Music Industry Studies in 2019. Since then, Amara has worked for many musical artists, theater companies, festivals, venues, and commercial audio visual companies in the Greater New Orleans Area. She sound designs for The NOLA Project and started her role as production manager for No Dream Deferred in 2021. She became the KM Dance touring stage manager and audio engineer in 2021 after being in partnership with the company since 2019. Amara's ultimate goal is to inspire Black women and queer people in tech and to be supportive to black creatives.

John D. Alexander is a DC-based theatrical lighting designer who has worked in regional theater, OFF-broadway, television and film for the past decade. His work has been seen across the U.S., Europe and the Caribbean with such companies as The John F. Kennedy Center for the Performing Arts, TheatreSquared, Theatre Alliance, The Black Rep, Avant Bard, Detroit Public Theatre, Signature Theatre, Hangar Theatre Company and Mosaic Theatre Company. Upcoming companies include, Everyman Theatre, Contemporary American Theatre Festival and Chicago Opera Theatre. He received a 2020 Helen Hayes nomination for Outstanding Lighting Design for his work on Topdog Underdog (Avant Bard). He has also designed for Morgan State University, Catholic University, Bowie State University, Georgetown University and George Mason University. He holds a BFA in Lighting Design from the University of North Carolina School of the Arts and received the 2010 William R. Kenan Jr. Fellowship for Lighting Design at the John F. Kennedy Center for the Performing Arts.

Milo Daemgen is a New Orleans based filmmaker and media artist. He is a co-owner of the award-winning production company, The Greenhouse Collective, and has produced and directed award-winning short films, documentaries and commercials working with the likes of Mavis Staples, Big Freedia, Arcade Fire, Google, Rakuten, and Polaroid. His work has been shown in art galleries such as THE FRONT, OCHI, VYES, and MAY. He is currently in post-production with his ITVS documentary series exploring New Orleans criminal justice system. He has been awarded grants from the Southern Documentary Fund, Redbull Arts, NPN Southern Artists for Social Change, and Emerging Voices. He served on the board for New Orleans Public Access TV and is the founder of the New Orleans Film Collective.

Health & Safety Guidelines
Mask-wearing is required when attending performances in the CAC's Black Box Theater. The CAC will continue to adhere to City and State health guidelines as they develop. Questions? Contact us at info@cacno.org.
Raw Fruit was made possible by the New England Foundation for the Arts' National Dance Project, with lead funding from the Doris Duke Charitable Foundation and The Andrew W. Mellon Foundation. General operating support was made possible by the New England Foundation for the Arts with funding from the Doris Duke Charitable Foundation. Raw Fruit was developed with support from the Urban Bush Women Choreographic Center Initiative, funded by the Ford Foundation.

Programming and Exhibitions at the Contemporary Arts Center, New Orleans are made possible through generous support from our generous supporters including: The Andrew Mellon Foundation; Art for Justice Fund, a sponsored project of Rockefeller Philanthropy Advisors; The Helis Foundation, the Sydney and Walda Besthoff Foundation; The Welch Foundation; The RosaMary Foundation; Greater New Orleans Foundation; National Performance Network; New Orleans Jazz & Heritage Foundation; CAC President's Council members: Valerie Besthoff, Susan & Ralph Brennan, Robyn Dunn Schwarz and Andrew Schwarz, Aimée & Michael Siegel, Staci Rosenberg, Jane B. & Rodney Steiner, MK Wegman & Lisa Mount, Dian & Tom Winingder; and CAC Silver Circle members: Virginia Besthoff & Nancy Aronson, Jessica Bride & Nick Mayor, Jane Cooper & Bob Heaps, Leslie & Jonathan Fawer, John Foley, Tina Freeman & Philip Woollam, Gina Monette, Marcy H. Monrose Curtis & Charles Curtis, Greg Montgomery, Barbara & Biff Motley, Michael Schneider, Sharon SIlvers, Jane & I. William Sizeler, and Gretchen & Scott R. Wheaton. We are also grateful for the generous in-kind support from The Domain Companies and Old No. 77 Hotel and Chandlery; as well as our community partners: Mr. Wolf; Loyola University; Dancing Grounds; Prospect New Orleans; Voice of the Experienced; and Women with a Vision.